Hydroproject
Andhra Pradesh plans to build a 33 GW hydropower station
The 33 GW pumped storage hydropower station will greatly improve Andhra Pradesh's power supply network and increase its stability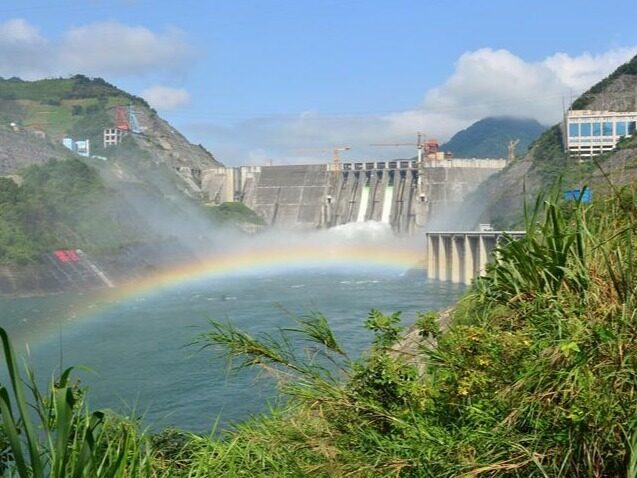 The Energy Department of Andhra Pradesh is planning to build pumped storage power stations with a total capacity of 33.24 GW in various regions.
The government has identified 145,000 acres of land for these proposed renewable energy parks in the Kadapa, Kurnool, and Anantapur regions. Energy Minister Srikant Nagulapalli said that these pumped storage power generation will improve the state's power supply status.
"These will enable consumers to obtain high-quality electricity. This will also help promote industrialization. Andhra Pradesh has also initiated an electric campaign to promote electric vehicles in the state. The Development Corporation of Non-traditional Energy Andhra Pradesh (NREDCAP) 109 charging stations have been established. It will set up another 400 charging stations every 25 kilometers along the state and national highways." Srikant said.
Keywords: hydropower station, international engineering news, foreign engineering project information
Srikant added that the state has introduced a cost-effective power concept. "By saving Rs 2,342 crore in 2019-2020 and 2020-2021, it has become a role model for other states. The United Power Department also expressed its appreciation to AP Power in recognition of their continued efforts to save expenses and reduce the burden. Electricity The company has completed a 17 billion rupees agricultural feeder upgrade project to provide free power to more than 1.8 million agricultural pump sets during the day. The power company has taken special measures to reduce power supply interruptions and provide consumers with high-quality power. As a result, the number of interruptions has increased from 2019- The 300,000 trips in 2020 will be reduced to 1.77 million trips in 2020-2021. Similarly, the average service cost in 2020-2021 will drop from Rs 7.23 in 2019-2020 to Rs 7.18 per unit in 2020-2021." Srikant said .Editor/Baohongying
0
Collect