Exhibition
Suddenly: Sinopec established a professional hydrogen energy company!
Sinopec will accelerate the development of new energy business with hydrogen energy as the core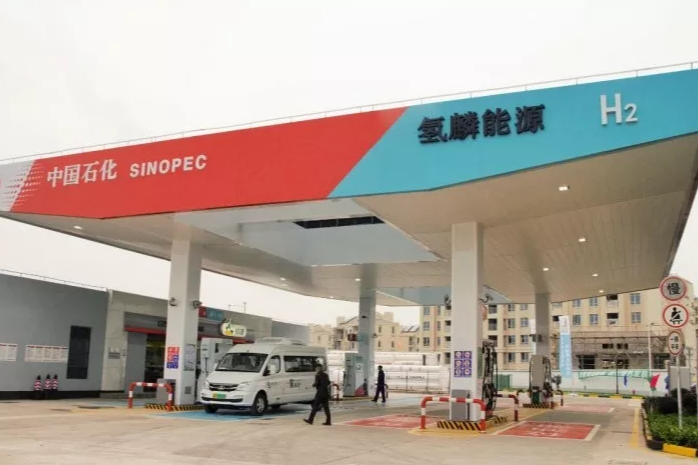 The 2nd Green Hydrogen Technology and Hydrogen Energy Comprehensive Application Forum 2021 hosted by ASIACHEM will be held in Chengdu from October 26 to 27. Expert leaders from Sinopec will introduce the "Sinopec Hydrogen Energy Latest Development". More than 200 participating representatives from the upstream and downstream industrial chains of hydrogen production, hydrogen storage and transportation, and comprehensive utilization of hydrogen energy will gather together to discuss industry plans. The meeting will arrange a visit to Dongfang Electric's Deyang 100-kilowatt hydrogen fuel cell combined heat and power plant.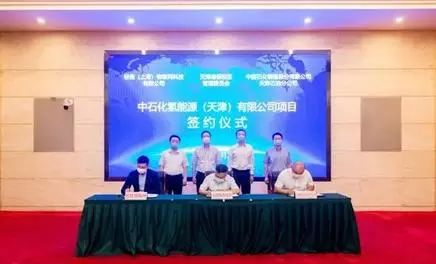 Tianjin Port Free Trade Zone Management Committee signed a cooperation agreement with Sinopec Sales Co., Ltd. Tianjin Petroleum Branch and Qingcheng (Shanghai) Internet of Things Technology Co., Ltd. on August 26, 2021 to jointly establish Sinopec Hydrogen Energy (Tianjin) Co., Ltd. Give full play to the advantages of all parties, develop hydrogen fuel cell vehicles, hydrogen refueling station construction and operation and other fields, and promote the development and application of hydrogen energy. In recent years, a number of hydrogen energy core component projects have been registered in the Tianjin Port Free Trade Zone, breakthroughs have been made in the application of hydrogen fuel cell forklifts and heavy trucks, and the hydrogen energy industry chain has taken shape. The Beijing-Tianjin-Hebei National Fuel Cell Vehicle Demonstration City Cluster, which the Free Trade Zone participated in the declaration recently, was officially approved, which also created good conditions for the development of the hydrogen energy industry.
It is understood that Sinopec Hydrogen Energy (Tianjin) Co., Ltd. will focus on the demonstration operation of hydrogen fuel cell vehicles, the construction and operation of hydrogen refueling stations, and create a "vehicle-station-view" linkage operation model, by providing hydrogen vehicle capacity services to end customers , To promote the development of the entire industry chain. Tianjin Port Free Trade Zone will further deepen cooperation with Sinopec in the field of hydrogen and new energy, gather high-quality project resources, provide support for the coordinated development of Beijing-Tianjin-Hebei, and promote the realization of the "dual carbon" goal. Prior to February 19, 2021, during the "14th Five-Year Plan" period, Sinopec will accelerate the development of a new energy business centered on hydrogen energy. It plans to deploy 1,000 hydrogen refueling stations or oil-hydrogen combined construction stations, and 7,000 distributed photovoltaic power generation Site.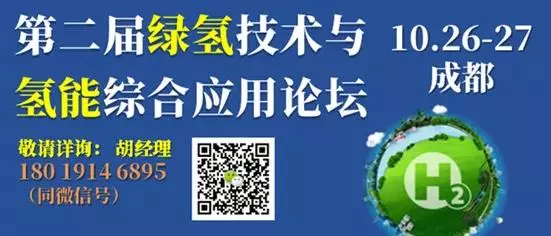 As of the end of 2020, Sinopec Sales Co., Ltd. has carried out a total of 27 hydrogen refueling station pilot projects, with hydrogen refueling stations located in Guangdong, Shanghai, Zhejiang and Guangxi. In July 2020, Sinopec proposed for the first time its vision of building a world-leading clean energy chemical company. In order to achieve this goal, Sinopec has proposed a "one base, two wings and three new" industrial structure, which is based on energy resources, with clean oil products and modern industries as its two wings, and new energy, new materials, and new economy as important growth poles. Industrial structure. At the beginning of 2021, Sinopec had stated to the outside world that it would build China's largest hydrogen energy company. At present, Sinopec is the largest hydrogen producer in China. Last year, Sinopec produced 3.5 million tons of hydrogen per year, which accounted for approximately 14% of total domestic hydrogen production.
Keywords: engineering construction, engineering news
The second Green Hydrogen Technology and Hydrogen Energy Comprehensive Application Forum will be held in Chengdu on October 26-27. The conference will discuss national and local "14th Five-Year" hydrogen energy industry policies and plans, global and Chinese green hydrogen production capacity analysis and carbon emission reduction potential, ALK, PEM and SOEC hydrogen production technology, cost and equipment, methane cracking to produce blue and green hydrogen With the progress of biomass hydrogen production technology, green hydrogen standards, certification and global trade, green hydrogen has demonstration operation experience in petrochemical, coal chemical, steel, power generation and cogeneration, and hydrogen fuel cell application analysis in commercial vehicles, heavy trucks and ships Wait.Editor/Xing Wentao
0
Collect