Hydroproject
The first phase of Wujiang Baima Aviation Power's right bank starts construction
After the completion of the Wujiang Baima Hydropower Project, accelerate the in-depth development of the Yangtze River Economic Belt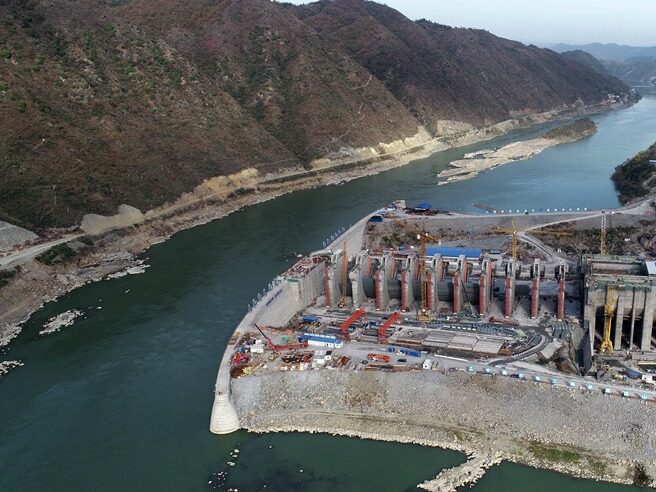 On September 6, 2021, a source from Chongqing Baima Shipping Development Co., Ltd. stated that Chongqing's most difficult and most invested navigation power hub under construction, the first phase of the right bank of the Wujiang Baima Navigation and Power Hub in Wulong District, has started construction.
Wujiang Baima Navigation and Hydropower Project
The Wujiang Baima Navigation and Hydropower Project has a total investment of 10.9 billion yuan and is a key transportation project in Chongqing. The project is the next step in the development plan for the main stream of the Wujiang River. It has a designed annual one-way throughput of 10.605 million tons and an installed power station of 480 MW. The project is mainly for shipping development and taking into account power generation.
The first phase of the slope project on the right bank currently being implemented is a steep mountain that stands tall and is approximately right-angled. Construction workers currently need to cross the Wujiang River by boat and then transfer vehicles to reach the construction site.
According to reports, the construction area is located in the backwater area of the Three Gorges Reservoir, and there are many important existing railways and highways crossing or adjacent to it. Soil and water conservation, environmental protection, and protection of slag materials down the river are the most difficult points of construction.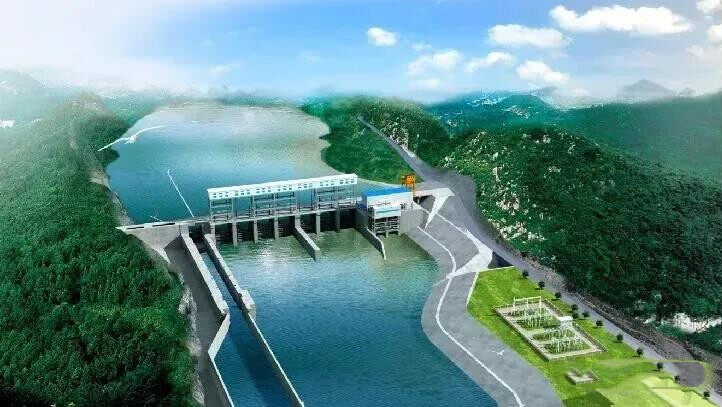 The relevant person in charge of the construction unit China Power Construction Road and Bridge Group Co., Ltd. stated that in order to ensure the safety and quality of the right bank slope project and avoid landslides and other incidents, the project department divides the slope from top to bottom based on the characteristics of the slope geology and design slope. For typical protection, the mountain is reinforced with lattice beams + planting bags, system anchor rods + net-sprayed concrete, system anchor rods + concrete panels, and partial installation of system prestressed anchor cables. At the same time, the slope excavation construction adopts the step pre-splitting controlled blasting technology to ensure the stability of the high slope on the right bank.
According to the plan, the Wujiang Baima Navigation and Hydropower Hub will be constructed in three phases and will be completed in 2031. The first phase is planned to be completed by the end of 2024, mainly for the construction of the Baima Bridge, the first phase slope project on the right bank, the right bank road, and the diversion open channel.
The relevant person in charge of Chongqing Baima Shipping Development Co., Ltd. stated that after the completion of the Baima Navigation and Power Hub, more than 20 beach hazards will be effectively eliminated. The channelized channel will be 45.3 kilometers. Directly to the territory of Guizhou, it will form a large water transport channel into the Yangtze River from the Wuling mountainous towns in southeastern Chongqing and northeastern Guizhou. By then, the Wujiang shipping level will be greatly improved, the development of the Yangtze River Economic Belt will be further promoted, and the construction of a shipping center on the upper reaches of the Yangtze River will be accelerated. Editor/He Yuting
0
Collect