Hydroproject
The first phase of Nanning Shibu Water Plant officially started construction
Nanning Shibu Water Plant's first phase investment is about 2.6 billion yuan, and strives to be completed and put into operation in 2025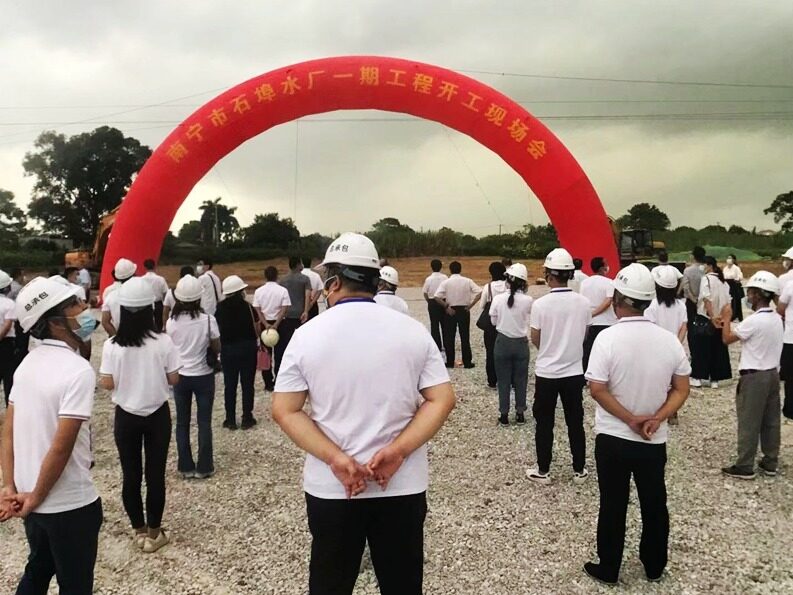 On the morning of September 7, 2021, the first phase of the Nanning Shibu Water Plant started construction, marking the official start of the construction of the largest water plant project in Guangxi.
Nanning Shibu Water Plant Phase I Project
The site of Shibu Water Plant is located in the enclosed plot on the west side of Shizhou Road, the east side of Tuozhou Road, and the south side of Shiwan Road in Nanning City. The water plant covers a total area of about 472 acres and the total construction scale is 1.4 million cubic meters/ Japan, the construction scale of the first phase of the project is 700,000 cubic meters per day, with a total investment of about 2.6 billion yuan, and strive to be completed and put into operation in 2025. The total long-term scale will reach 1.4 million cubic meters per day, effectively meeting Nanning's water demand by 2035. .
Shibu Water Plant is positioned as a garden-style smart water plant. During the construction process, green roofs, permeable pavements, rainwater gardens, sunken green spaces and landscape adjustment ponds will be added to form a green irrigation and landscape mirror with rainwater reuse as the core. Pool circulation system, thereby reducing the water load on the municipal pipe network and the ecological load on the urban water system. At the same time, centering on the goals of smart, safe, low-carbon, and high-quality construction, water plants will be intelligently supervised throughout the life cycle, so that no one or few people can be on duty. By then, the completed Shibu Water Plant will be a full-process digital water plant, becoming the largest and most advanced benchmark smart water plant in Guangxi and even southwestern China.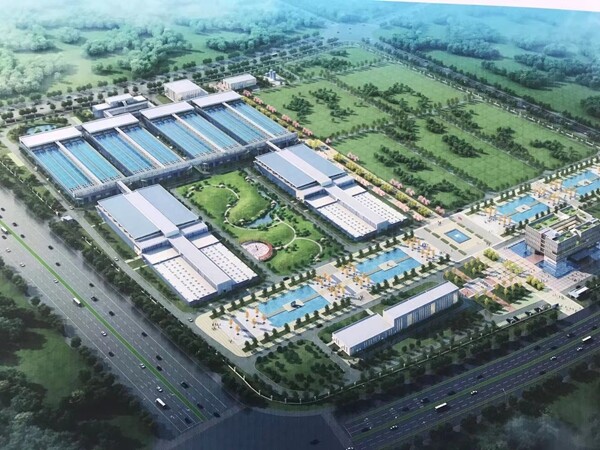 It is reported that the Shibu Water Plant project is listed as one of the major projects coordinated and promoted at the level of Guangxi Zhuang Autonomous Region and Nanning City. Huang Donghai, party secretary and chairman of Guangxi Greentown Water Co., Ltd., the representative of the project owner, said that after the completion of the Shibu Water Plant, it will become the largest water plant currently designed and under construction in Guangxi. The main service scope of the water plant is the water supply of Gaoxin, Jinqiao, Santang, Sitang, Fenglingbei and other areas. At the same time, it can realize the networked water supply with the three main water plants of Henan, Chencun and Sanjin, and realize the transmission of water from west to east and effective radiation. To Nanning's downtown area and areas such as Dongdong, Fengling, and East Railway Station, the water supply system in Nanning will be safer and more complete.
During the "Thirteenth Five-Year Plan" period, Guangxi Greentown Water Co., Ltd., a subsidiary of Nanning Jianning Water Group, successively completed the renovation and expansion project of Henan Water Plant, the third phase of Chencun Water Plant, Tiantao Road and other old pipe network renovation, Nanning The construction of a batch of water supply facilities such as the West Water Supply Pressurization Station, the total daily water supply scale reached 1.87 million cubic meters. During the "14th Five-Year Plan" period, the company will continue to optimize and improve the new pattern of all-round water supply in the east, south, west, and Beigu, and fully promote the new reconstruction and expansion of a number of water plants in Shibu, Sanjin, Henan, and Wuxiang. The project construction strives to achieve a daily water supply production capacity of more than 3 million cubic meters by 2025, providing strong support for Nanning to continuously optimize the urban water supply pattern, improve the city's functional quality and carrying capacity, and accelerate the implementation of the strategy of strengthening the capital. Editor/He Yuting
0
Collect