Product
Sunward Intelligent 15-ton belt opening machine successfully rolled off the line
The belt opening machine will be used in Daxinganling to maintain forest fire barriers and other working conditions
On September 7, 2021, the SWRM155W wheel-track dual-purpose multi-function belt opening machine developed by the Sunward Intelligent Oil and Gas Pipeline Equipment Division successfully rolled off the production line. The belt opening machine is China's first 15-ton-class dual-purpose belt opening machine for wheels and crawlers. The patent named "a dual-purpose multi-purpose belt opening machine for wheels and crawlers" has been approved by the State Intellectual Property Office.
The belt opening machine, as the name suggests, is a machine that opens up forest fire barriers. It is mainly used to maintain forest fire barriers, forest roads, rivers, emergency barriers, and emergency fire channels. It is also suitable for bush cleaning and fire prevention. The repair of the isolation belt is a modern machine for building a forest fire prevention barrier system.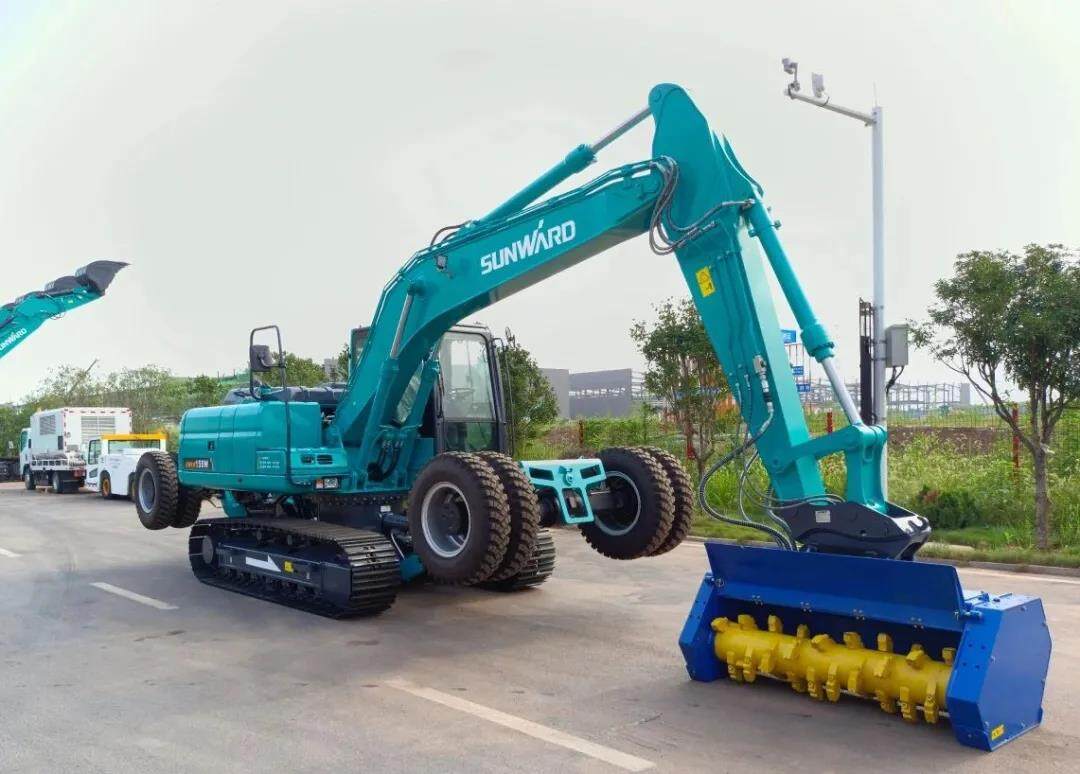 SWRM155W wheel and track dual-purpose multi-function belt opener is a product developed based on the platform of Sunward Intelligent 18-ton excavator according to the use scene. Through many detailed designs, the advantages of this product are obvious:
1. Through the installation of German ZF (ZF) axle, eight wheels and hydraulic power system, the belt drive can be driven at a speed of 25km/h;
2. The new wheeled walking mechanism allows the equipment to quickly switch between crawler walking and wheel walking to meet the movement of different driving road conditions such as mountains, tidal flats, and wetlands.
3. The wheeled walking device can be disassembled and can carry out long-period earthwork construction operations;
4. There is no need to rely on flatbed trucks for consignment, maneuverability and flexibility, fast transition speed, and no hindrance of construction operations;
5. On the basis of the original 18-ton excavator, the onboard slewing platform is raised by 160mm, which meets the design requirements of approach angle and ground clearance angle of 20 degrees. After the wheeled mechanism is lifted, the ground clearance of the traditional excavator chassis is increased to 410mm, which greatly improves the passability of the vehicle in special terrain;
6. The front-end working device, in addition to the attachments of the belt opening machine, can also be equipped with attachments such as hydraulic shears, breakers, hydraulic clamps, etc., to achieve multiple functions such as shearing, impact crushing, and grasping, and the scope of operation is wider.
SWRM155W is a modern machine developed in response to the requirements of the State Forestry and Grassland Administration. It will first be used in the forests of Daxinganling. It is conceivable that in the dense forest and sea of Daxinganling, forestry workers will drive the mountain and river's intelligent wheel and track dual-purpose multi-function belt drive to do a good job of fire prevention for forest protection.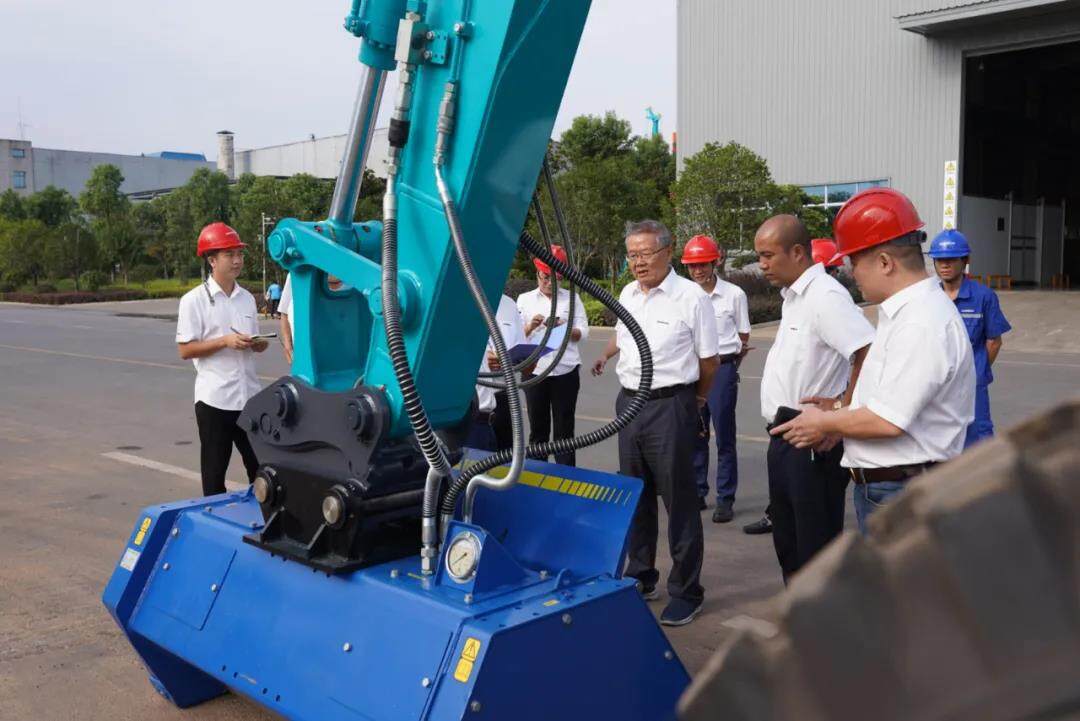 Sunward Intelligent Chairman and Chief Expert He Qinghua, Deputy General Managers Zhu Jianxin and Huang Zhixiong, and General Manager of Oil and Gas Pipeline Equipment Division Lin Hongwu participated in the offline review of this equipment. Editor/Sang Xiaomei
0
Collect