Environment
The social cost of plastics will reach 7.1 trillion U.S. dollars by 2040
According to a new report by the World Wide Fund for Nature, the social cost of plastic produced 2040 may reach 7.1 trillion US dollars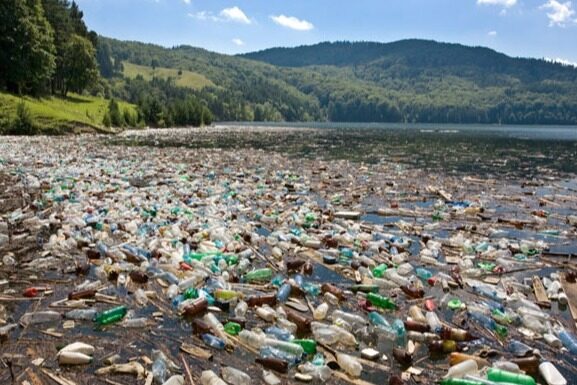 According to calculations by the environmental protection organization, the lifetime cost of plastics produced in 2019 alone to society, the environment and the economy is as high as 3.7 trillion U.S. dollars. The WWF reported in its report that its decentralized regulatory approach, misplaced incentives, and a lack of coordinated technical resources, financial support, and consistent data on plastic leakage have caused it to "make us pay."
The new WWF and Dahlberg report-"Plastics: Social, Environmental and Economic Costs"-estimates that if we continue on the current trajectory, plastic production will double by 2040. This will triple the amount of plastic pollution entering the ocean to 29 million tons and increase the total amount of plastic in the ocean to 600 million tons. Greenhouse gas (GHG) emissions in the plastic life cycle will account for 20% of the entire global carbon budget, accelerating the climate crisis.
Escalating crisis
WWF calls on governments to start negotiations on a legally binding global marine plastic pollution treaty at the fifth session of the United Nations Environment Assembly in February 2022.
Marco Lambertini, International Director-General of WWF, said: This is the first time we have seen a clear assessment of the unaccounted costs of plastic pollution to society, which are too high to be affordable-no matter what People and environment. Sadly, the plastic pollution crisis shows no signs of slowing down, but the commitment to solve it has reached an unprecedented level. "We need a United Nations treaty on plastic pollution that unites governments, companies, and consumers around clear goals of reduction, collection, recycling, and sustainable alternatives to prevent plastic from leaking into the environment by 2030."
Call for action
These figures were released when the International Union for Conservation of Nature (IUCN) World Conservation Conference was held in Marseille, France this week. The purpose of this event is to emphasize the importance of global solutions to natural crises. One of the topics covered is the need for more global coordination in the Plastics Initiative.
So far, more than 2 million people have signed the petition, and more than 75 companies have supported the call for a global treaty on ocean plastic pollution. Most of the United Nations member states (104 countries) clearly support the establishment of a new global agreement to solve the problem of plastic pollution.
Keywords: overseas engineering, international engineering construction, foreign engineering construction news
WWF said it is urging all UN member states to begin negotiations on a global treaty to address all stages of the plastic life cycle and prevent plastic pollution from leaking into the ocean by 2030.Editor/XuNing
0
Collect