Hydroproject
Bita Water Conservancy Project received US$351 million in funding support
The water project aims to expand the water supply network in Angola and improve the safety of the water supply network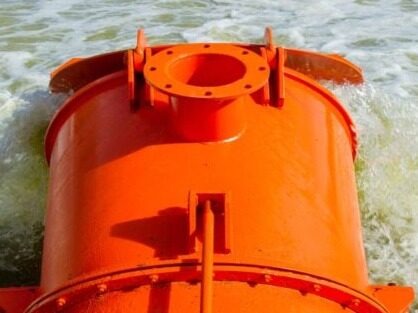 The African Insurance Agency (ACA) provided a guaranteed loan of US$351 million to the Ngora government for the implementation of the large-scale Bita drinking water project.
The loan is designed to make up for losses in excess of the partial guarantee provided by the World Bank, so that the project can reach financial closure. The goal of the Beata Drinking Water Project is to improve drinking water services in selected areas of Luanda.
The project involves the construction of a 260,000 cubic meter drinking water plant in the town of Bita, 40 kilometers away from Luanda. The plant will run through an entrance on the Kwanza River, which flows through the capital Luanda and into the Atlantic Ocean.
Distribution line
It is also planned to install 82 kilometers of water pipes in the suburban service area south of the capital to supply 4 new water distribution lines. Distribution lines include; Cabolombo, Mundial, Ramiros and Beata.
The water supply project will be developed by a consortium of French Suez Group, Mota Engil, Portuguese construction company and civil construction company located in Porto Suarez da Costa, Portugal. After completion, the Angolan government estimates that the future drinking water supply facilities will benefit 7.5 million people.
The water supply network is also being expanded to supply two existing but underserved distribution centers on the outskirts of Luanda. In addition, Kamama and Benfica will no longer be supplied by tankers.
Keywords: international engineering news, foreign engineering project information
"This project is critical to Angola's development goals because it will bring safe and reliable water supply services. It is also a good example of an innovative hybrid financing solution using World Bank guarantees and ACA insurance, which reassures financial markets And help ensure financing." said Sebnem Erol Madan, World Bank Infrastructure Finance Practice Manager.Editor/Baohongying
0
Collect