Municipal
59 projects in Zaozhuang, Shandong have started
A total of 59 major engineering projects in Zaozhuang City were started and constructed, with a total investment of 52.1 billion yuan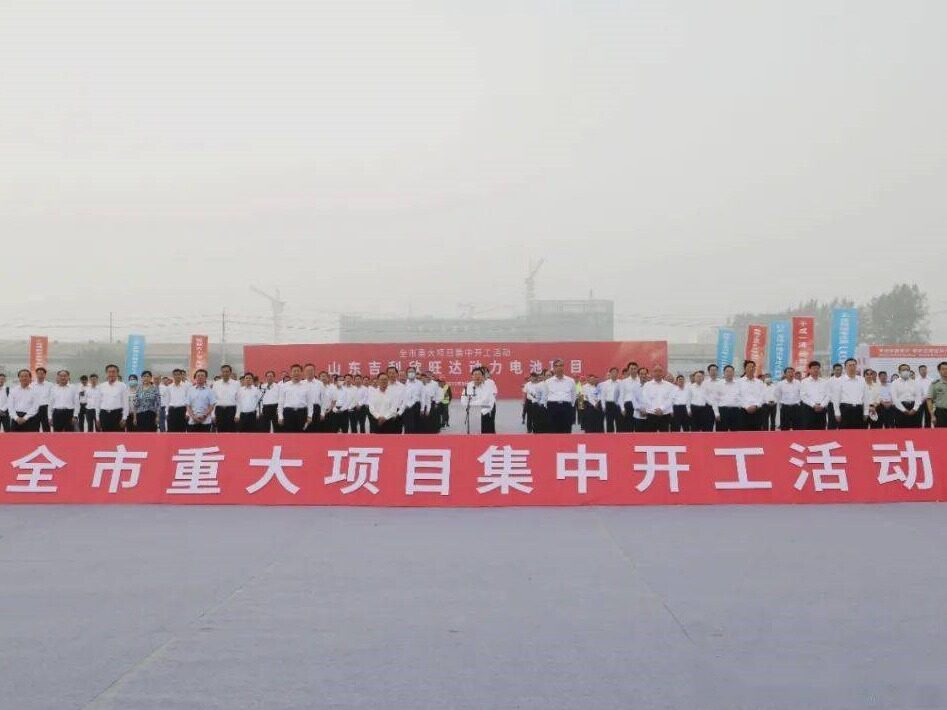 On the morning of September 10, 2021, 59 major projects in Zaozhuang City, Shandong Province started construction, covering high-end equipment, high-end chemicals, new energy, new materials and other fields, with a total investment of 52.1 billion yuan. The start-up activity was carried out by video. The main venue was located at the Jili Xinwangda power battery project site in Zaozhuang High-tech Zone, and each district (city) had branch venues. The following is the start of major projects in various districts (cities) of Zaozhuang.
Tengzhou City: On September 10th, 11 key projects in Tengzhou City were started in a concentrated manner. It is reported that the 11 key projects started in Tengzhou with a total investment of 15.09 billion yuan, of which 5 projects over 2 billion yuan and 1 project over 3 billion yuan, are all industries that meet the requirements of the province's top ten industries and the 6+3 modern industrial system. The project has the characteristics of large monomer investment, high technology content, and strong driving ability. The 11 projects are: 200,000 tons of lithium battery electrolyte solvent project; Shandong Yisheng Gas and Carbon Dioxide Comprehensive Utilization Project; New Energy Smart Three Power Manufacturing Project; Shandong Huadian Electrochemical Energy Storage Project; Teng'ao Automotive High-strength Fasteners R&D and manufacturing projects; coal mine comprehensive mining face intelligent mining system project; three-dimensional international industrial equipment manufacturing industrial park project; high-end metal micro-nano new material production research and development base project; Tengzhou Ruike Tianqi micro-mine separation integrated energy island project; Oudian High-end smart doors and windows project; 100,000 tons/year lithium battery material-carbonate combined device 20,000 tons/year ultra-high molecular weight polyethylene and 100,000 tons/year vinyl acetate combined device project.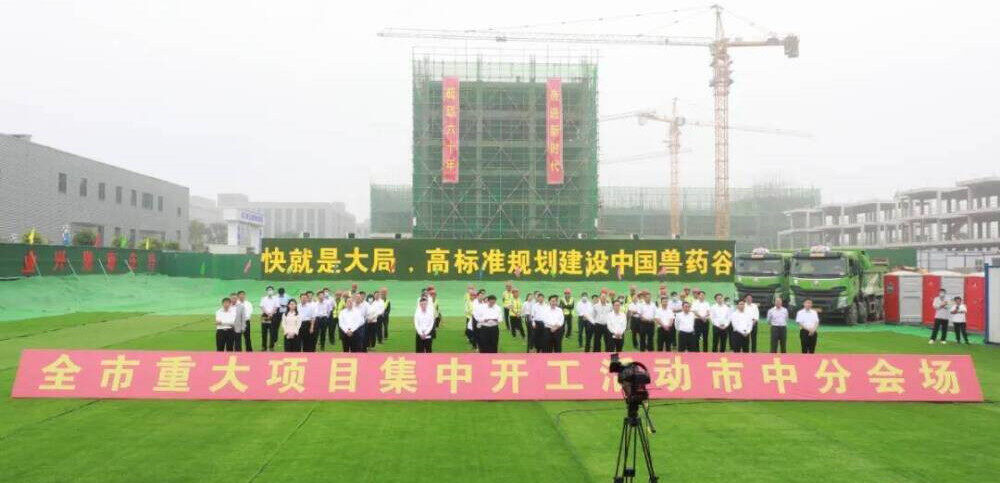 Shizhong District: Among the 8 projects started this time, there are 3 new medicine projects, 3 new materials projects, 1 new-generation information technology project and 1 high-end equipment project, all of which are the province's top ten modern competitive industries and The city's 6+3 modern industrial system project will be more prominent after the completion of the four leading industrial clusters in the central district of the city, and the pace of high-quality development will be accelerated. The 8 projects are: Haimu Animal Protection Pet Vaccine Industry Base Project; Jeno Bio-Fermentation Platform Phase I and Veterinary Drug Biological Preparation GMP Workshop Upgrade and Reconstruction Project; Heparin Series Product Production and Construction Project; Future Tesco Cross-border E-commerce Headquarters Base Project ; CNBM Photonic Materials Industrial Park project; new energy-saving and environmentally-friendly decorative materials production project; new construction materials project with an annual output of 1 million square meters; Moyi Intelligent Manufacturing Technology Center project.
Xuecheng District: 8 projects started with a total investment of 5.446 billion yuan, including the project with an annual output of 1.6 billion cans, the smart logistics park project of the Tsingtao Brewery (Zaozhuang) factory, the Weilun logistics online and offline integration demonstration base project, and Bairun The paper industry technological transformation project, the high-grade graphene environmental protection new material project, the comprehensive utilization project of polymer calcium carbonate resource, the Caowo village shed renovation project, the Xixiao district shed renovation project.
Taierzhuang District: 8 projects were started in a concentrated manner, including 4 high-end equipment projects including Beijing Construction Engineering Intelligent Construction Industrial Park with an investment of 5 billion yuan, Xugong Group Intelligent Manufacturing Supporting Industrial Park with an investment of 260 million yuan, and an investment of 150 million yuan in high-quality lithium The ion battery project includes two cultural tourism projects including the Canal Nandi Road and National Scenic Tourism Avenue with an investment of 540 million yuan, the Peninsula Shangpin Holiday Apartment Project with an investment of 500 million yuan, and the shantytown renovation project of Xiguan Third Street with an investment of 300 million yuan. The total investment is 6.98 billion yuan.
High-tech Zone: 8 major projects were started intensively, with a total investment of 13.04 billion yuan. There are three main characteristics: First, the scale of investment is large, all of which are projects of more than 100 million yuan, including 4 projects with more than 1 billion yuan and 2 projects with more than 5 billion yuan. , The average investment is 1.63 billion yuan. The second is the high level of the project, covering strategic emerging industries such as lithium batteries, smart equipment, new materials, and new medicines, with high technological content and meeting the requirements for building a "6+3" modern industrial system. The third is the strong investment subject, all of which are industry leaders, involving 6 Fortune 500 companies, which will drive a large number of upstream and downstream companies to land in Zaozhuang. The projects are: Geely Xinwangda Power Battery Project; People's Electrical Appliance Double Innovation Park Project; Wanjia Pharmaceutical Production Base Project; Yiyuan Optoelectronic Magnetic Materials Project; Dikai Vision Research Center Project; Neptune Smart Medicine Logistics Project; Zaozhuang New Power Industry Park; Intelligent manufacturing project of lightweight wheels.
Yicheng District: Today, Yicheng District has started 8 projects with a total investment of 7.907 billion yuan, covering multiple fields such as new energy, information technology, and infrastructure. They are: Gas-steam combined cycle cogeneration project (Phase I); Neil Semiconductor Packaging Project; Annual Production of 10,000 Tons of Graphene Conductive Paste and Electrothermal Paste for Lithium Battery; ASICS High-end Sports Shoes Project (Phase II) Phase); high-performance and high-precision special industrial aluminum profile manufacturing project; Yicheng Urban-Rural Water Supply Integration Project; Yicheng District Second Sewage Treatment Plant Construction Project; Yicheng District People's Hospital Reconstruction and Expansion Project.
Shanting District: 8 projects in this district have started construction. They are the manufacturing project with an annual output of 200 sets of solid waste treatment equipment; the annual slaughtering 60 million broiler processing project of Huabao Animal Husbandry; the smart logistics project of YiDatong; the technological transformation project of new decorative materials of BNBM building materials; the Hannuo Jiachi wine brandy Construction project; Jinfei Intelligent Equipment Manufacturing Project; Shanting National Fitness Center Project; Shanting District Party School Construction Project. Editor/He Yuting
0
Collect