Central enterprises
China Civil Engineering won the second phase of the Cambodian Industrial Park
The project is the first standardized modern agricultural industrial park in Cambodia
This will provide a one-stop convenient service for the export of Cambodia's high-quality agricultural products, and stimulate local employment and the development of agricultural industrialization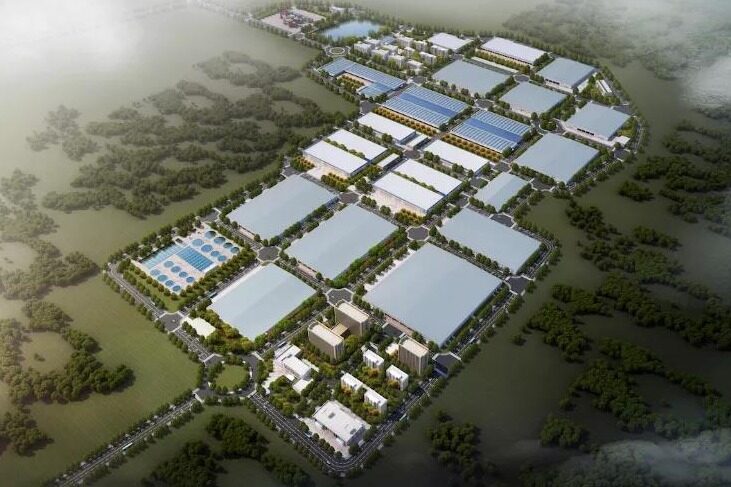 September 10, 2021, at the opening of the 18th China-ASEAN Expo, witnessed by Chen Licheng, Director of the Commercial Liaison Office of the Kingdom of Cambodia in Nanning, Chen Sichang, General Manager of China Civil Engineering, and Guo Liaoyuan, General Manager of Cambodia Hongtai Group, were in Nanning, Guangxi. The business contract for the second phase of Cambodia Hongtai Agricultural Industrial Park, the first standardized modern agricultural industrial park in Cambodia, was officially signed. Wang Xiangdong, deputy general manager of China Civil Engineering, attended the event.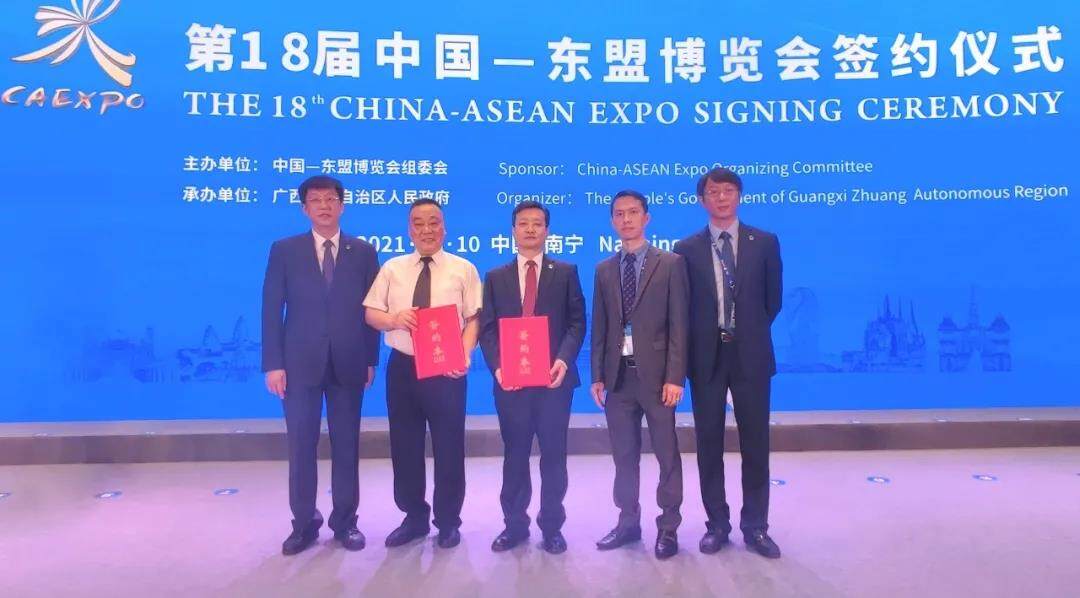 The contracted project is the second phase of the project that China Civil Engineering successfully signed for the first phase of the industrial park in June this year and started implementation. Cambodia Hongtai Agricultural Industrial Park is located in Kompong Sila City, Sihanoukville Province, Kingdom of Cambodia, with a total area of 88 hectares. The project adopts the design and construction general contracting mode as a whole, and the main project content includes the new industrial park complex, high-standard tropical fruit storage and packaging plant, park roads and supporting facilities, etc. After the project is completed, it will become a modern high-standard agricultural industrial park with the most complete functions and the most complete supporting facilities in the local area. It will provide a one-stop convenient service for the export of high-quality agricultural products in Cambodia, and will greatly stimulate the development of local employment and agricultural industrialization.
Keywords: engineering news, engineering construction information, central enterprises
The successful signing of the project has played a positive role in accelerating China Civil Engineering's business expansion in agricultural-related fields and promoting the transformation and upgrading of development methods. The project team will take this signing as an opportunity to deeply implement the "Overseas First", high-standard, high-quality, and high-efficiency organization and implementation of the project. At the same time, the company will continue to increase the operation of other tracking projects, closely cooperate with brother units in the system, and continue to strive for new breakthroughs.
Relevant personnel from the office of China Civil Engineering Corporation and the regional business department of Asia-Dalian attended the signing ceremony. Editor/Sang Xiaomei
0
Collect