Environment
Britain calls for global shipping to achieve net zero emissions by 2050
The UK hopes that the IMO will double the green goal, and the UK is committed to achieving net zero emissions by mid-century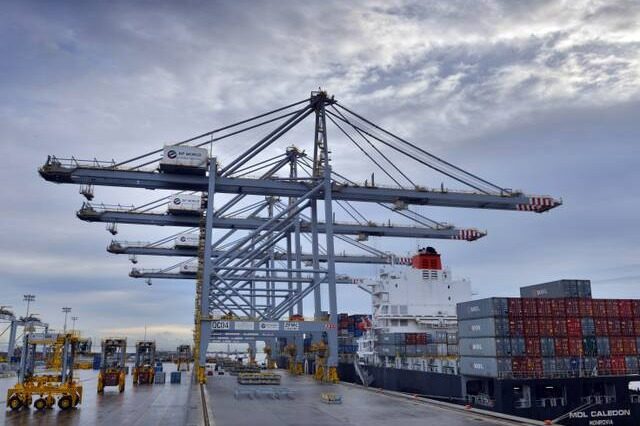 As the host of the Cop26 Environmental Summit in 2021, the United Kingdom on Monday called for achieving global shipping net zero emissions by 2050, because the country hopes to clean up the industry at a faster rate.
Although international regulations require that the global shipping industry's emissions be reduced by 50% compared to 2008 levels, the British Chamber of Shipping hopes that the International Maritime Organization will double this goal and promise to achieve net zero emissions by the middle of this century. "Acting now allows us to lead this global transformation, create highly skilled jobs for British workers, and shape a clean shipping and trade landscape for future generations," said British Transport Secretary Grant Shaps.
The government launched what it calls the "greenest ever" London International Shipping Week on Monday because it hopes to establish initiatives aimed at cutting emissions and establishing the UK as an international leader in green maritime transportation. The United Kingdom supports the world's leading international shipping emissions goal of absolute zero by 2050, which requires an agreement through the International Maritime Organization, which will greatly increase the ambitions of the industry, which currently accounts for 3% of global emissions.
This week, Mr. Schaps will also reiterate the importance of establishing a thriving maritime sector focused on innovation, emphasizing his ambition to bring zero-emission ships into commercial service by 2025, which will make it cleaner and cleaner for the next ten years. Environmentally-friendly waterway crossing opens up possibilities. These initiatives follow the commitments outlined in the UK Transport Decarbonization Plan, which explores the establishment of the UK Shipping Emission Reduction Office, a dedicated department within the Ministry of Transport that focuses on decarbonizing the maritime sector.
Bob Sanguinetti, chief executive of the British Chamber of Shipping, stated that the organization wants to be at the forefront of the green agenda and it is time to call for radical action. "The goal of reducing shipping emissions by 50% is not enough," said Mr. Sanguinetti. We need to show the world that we are serious, and the International Maritime Organization must commit to achieving the goal of net zero carbon emissions by 2050. "The shipping industry is one of the cleanest ways of transporting goods in the world, but we know we need to do more to reduce emissions."
Keywords: overseas engineering, international engineering construction, foreign engineering construction news
"As a maritime country with a rich history and the host of COP26 in 2021, we are proud to be at the forefront of the green ocean era and to chart an international route for the future of clean shipping." Mr. Shaps said.Editor/XuNing
0
Collect