Municipal
Dalian Data Valley project officially started
The project has a total investment of 15 billion yuan, which will help Dalian's digital economy after its completion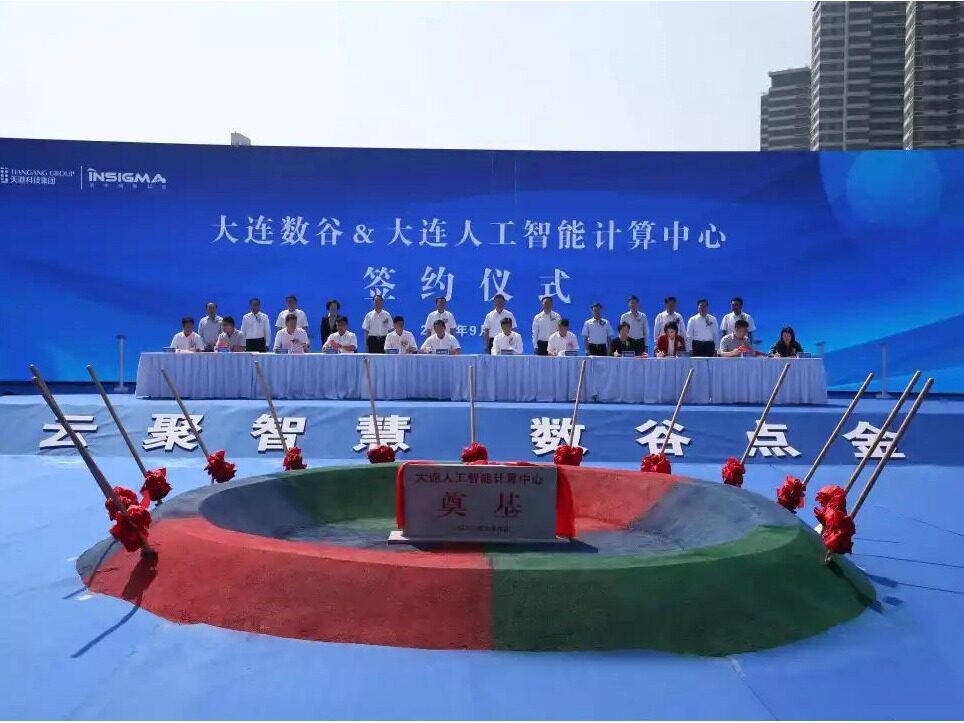 Recently, in the Xiaoyaowan International Business District of Jinpu New District, the Dalian Artificial Intelligence Computing Center started construction, marking the official start of the construction of Dalian Data Valley with a total investment of 15 billion yuan and an area of approximately 1.5 square kilometers. The construction of the three highlands of the hub has entered the fast lane in an all-round way.
Dalian Data Valley Project
The "Dalian Data Valley" project, which is positioned to build an important large-scale data hub in the country, a well-known digital technology innovation and development highland in the country, and a leading digital economy integration application highland in the country, is organized by Dalian Detai Holdings Co., Ltd. and Dalian Tiangang Technology Group Co., Ltd. The company and Wangxin Science and Technology Industry Development Group Co., Ltd. jointly build the project. The project covers an area of about 1.5 square kilometers. It mainly builds a complete industrial ecosystem supported by data foundation, digital services and digital intelligence application industries. It relies on the data of the big data industrial park. The central cluster and Dalian Artificial Intelligence Computing Center provide high-quality infrastructure services to build an innovation and application demonstration base focusing on the cloud industry, artificial intelligence industry and industrial Internet industry. It is expected that the annual output value will reach nearly 100 billion yuan after completion. The employment population is about 20,000, and it is committed to building the "Fifth Valley of China" after Shenzhen Yungu, Wuhan Optics Valley, Nanjing Zhigu, and Hefei Sound Valley.
In the future, the Dalian Data Valley Project will greatly accelerate the convergence of digital economy industries in Dalian. By implementing the simultaneous introduction of leading enterprises and cultivating and growing local enterprises, it will accelerate the creation of a group of leading enterprises with independent intellectual property rights, leading enterprises, and first-class R&D platforms and teams. , A digital economy industrial cluster with a complete industrial chain, complete supporting enterprises and products; will fully promote the digital economy to empower thousands of industries, deepen government-enterprise coordination, industry coordination, and regional coordination, and work together in technology, industry, and policy , To comprehensively promote the digital upgrade of various industries and the digital transformation of industries. Editor/He Yuting
0
Collect