Transportation
Brazil builds 3,300 kilometers of new lines, worth 10.16 billion U.S. dollars
Brazil has passed new legislation declaring September as Railway Month to speed up the construction of new lines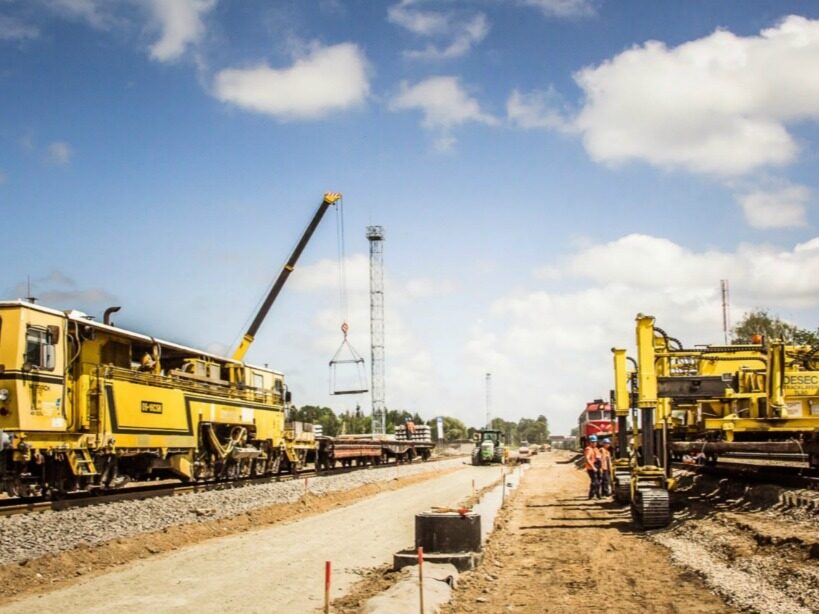 The Brazilian Ministry of Infrastructure is evaluating applications from four companies to build 10 new lines with a total length of 3,300 kilometers, with an investment of 53.5 billion reais (10.16 billion U.S. dollars). Prior to this, the country's President Jal Bolsonaro signed a new Pro Rail law.
Bolsonaro and Mr. Tarcísio Gomes de Freitas, Minister of Infrastructure, announced September as Railway Month, as the new Pro Rail law aims to simplify and speed up the process of building new lines.
"We are undergoing a railway revolution, which is the biggest in the past 100 years," Tassio Gomes de Freitas said at the launch ceremony of the Pro Rail program on September 2. Applications for the construction of new lines will now be evaluated by the Ministry of Infrastructure to see if they comply with the new legislation.
Concession
The government also signed a 35-year concession contract with Bahia Mineração (Bamin) on September 3 to complete and operate the first phase of the 537-km West-East Integration Railway (Fiol) between Ilhéus and Caetité. Pakistani Min will be responsible for investing 3.3 billion reais during the franchise period, of which 1.6 billion reais will be used to complete 75% of the new route. The line is expected to be opened in 2025.
Fiol's first phase is expected to transport more than 18 million tons of cargo each year. Initially, a fleet of 16 locomotives and 1,400 trucks will be required, of which at least 1,100 will be used to transport iron ore. By 2035, the freight volume is expected to exceed 50 million tons, with a fleet of 34 locomotives and 2,600 trucks.
The federal government is also working hard to implement two other parts: the 485.4 km Fiol 2 between Caetité and Barreiras is under construction, including the participation of the Brazilian army, and the Fiol 3 from Barriers to Figueirópolis is awaiting approval. After completion, Fiol will be 1527 kilometers long.
People mover
As part of Railway Month, the government signed an agreement with GRU Airport, the concessionaire of São Paulo's Guarulhos Airport, to build a 2.7-kilometer automated passenger train to connect the airport with three passenger terminals. GRU Airport will invest 271.7 million reals in the project instead of the federal government. CRU Airport will build and operate passenger transportation. The project is expected to start in January and will take two years to complete.
Keywords: transportation, international engineering news, foreign engineering project information
The line will have the capacity to transport 2,000 passengers and will be operated by three trains, each designed to carry 200 passengers. Air-conditioned trains will have space for luggage, Wi-Fi, and ambient sound and information panels connected to the airport.Editor/Baohongying
0
Collect