Central enterprises
China Railway Construction and Hubei Province deepen strategic cooperation
China Railway Construction will help Hubei Province's infrastructure construction and transportation route layout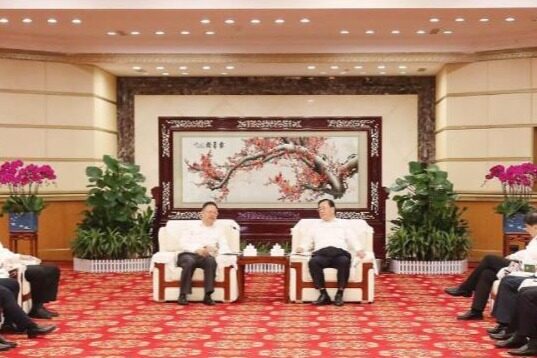 On the afternoon of September 13, 2021, Wang Jianping, Secretary of the Party Committee and Chairman of China Railway Construction Corporation, and Zhuang Shangbiao, President and Deputy Secretary of the Party Committee, visited Hubei Provincial Party Committee Deputy Secretary and Governor Wang Zhonglin in Wuhan. The two parties exchanged views on further deepening cooperation in multiple fields and reached an agreement. consensus.
Hubei Transportation Construction
Cao Guangjing, Vice Governor of Hubei Province, Cheng Yongwen, Mayor of Wuhan City, Wei Shengbin, Secretary-General of the Provincial Government, Li Ning and Ni Zhen, Member of the Standing Committee of the Party Committee of China Railway Construction, and Ni Zhen attended the forum.
Wang Zhonglin welcomed Wang Jianping, Zhuang Shangbiao and his entourage, and thanked China Railway Construction for its strong support to Hubei's epidemic prevention and control and economic and social development. Wang Zhonglin said that at present, Hubei Province is anchoring the goal of "building a fulcrum, walking in the forefront, and writing a new chapter", speeding up the construction of a number of major projects with strong functions such as high-speed railways and rail transit. Welcome China Railway Construction to continue to cultivate Hubei, increase investment layout, and achieve win-win development. The Hubei Provincial Party Committee and the Provincial Government will continue to optimize the business environment and provide better services for the development of enterprises including China Railway Construction in Hubei.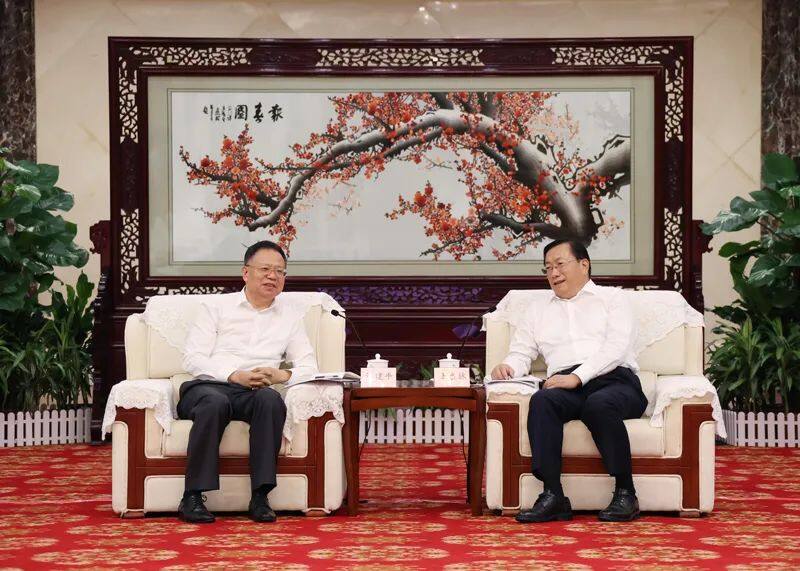 Wang Jianping sincerely admired the results of Hubei's epidemic prevention and control and post-epidemic recovery. He expressed his gratitude to the Hubei Provincial Party Committee and the Provincial Government for their long-term care and support for China Railway Construction, and briefly introduced the basic situation of China Railway Construction and its business development in Hubei. Condition. Wang Jianping said that China Railway Construction is actively involved in the construction of infrastructure in Hubei, and has participated in the construction of many key projects such as the Han-Shi Railway. Hubei has obvious geographical advantages, a good business environment and broad development prospects. China Railway Construction is willing to continue to use its own advantages to promote the cooperation between the two sides to a deeper, broader and higher level.
Keywords: engineering construction, engineering news
Zhuang Shangbiao said that Hubei has a good business environment and the two sides have forged a deep friendship during the years of cooperation. China Railway Construction attaches great importance to the Hubei market and is full of confidence in the future development of Hubei. It is willing to further leverage its own advantages, increase investment, and deepen bilateral cooperation in various modes to make greater contributions to the high-quality development of Hubei.
The heads of the Hubei Provincial Government and relevant departments and units of China Railway Construction attended the forum. Editor/Xing Wentao
0
Collect