Mine
ArcelorMittal invests US$800 million in Liberia's iron ore expansion project
The steel manufacturing company will produce the first batch of concentrate from the brownfield expansion project at the end of 2023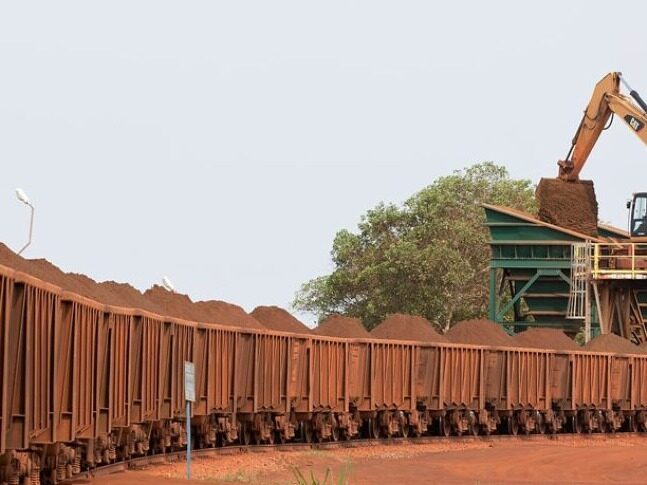 ArcelorMittal has announced plans to invest nearly US$800 million in a brownfield expansion project in Liberia to significantly increase its annual iron ore output to 15 million tons (mtpa).
In this regard, the Luxembourg-based steel manufacturing company has signed an amendment to the Mineral Development Agreement (MDA) with the Liberian government. ArcelorMittal said the amendment paved the way for expanding its mining and logistics operations in West Africa. The expansion project will involve processing, railway and port facilities. It requires the construction of a new beneficiation plant and a significant expansion of the company's mining operations. ArcelorMittal expects to extract the first batch of concentrate from the brownfield expansion project by the end of 2023.
According to an agreement with the government, the steel and mining company will reserve at least a maximum of 30 tons of room for expansion. The company said it could allow other users to invest in increasing rail capacity. Aditya Mittal, CEO of ArcelorMittal, said: "This project is an important part of our strategic growth plan to ensure ArcelorMittal seizes the best organic growth opportunities in our business." Liberia The second phase of expansion is a good example of how we can use the growth opportunities in our existing asset base to achieve sustainable long-term value. Signing the MDA amendment will allow us to take advantage of and increase the infrastructure investment we have previously made and transform ArcelorMittal Liberia into a large-scale, high-quality product operation.
Keywords: international engineering news, foreign engineering project information
ArcelorMittal has invested more than US$1.7 billion in Liberia in the past 15 years and is expected to create more than 2,000 jobs during the construction phase of the project. Liberia's President George Manneh Weah said: "We are very pleased to reach this important agreement with ArcelorMittal Liberia, our long-term partner in the development of Liberia's mining industry. This agreement demonstrates to the world that Liberia welcomes foreign direct investment and is an important An emerging capital destination." In Liberia, ArcelorMittal operates an open-pit iron mine in Yekepa.Editor/Baohongying
0
Collect