Central enterprises
Baowu Qingneng and Bayi Iron and Steel signed a contract with Hejing County
This tripartite cooperation will provide high-quality clean energy for the steel industry and county green development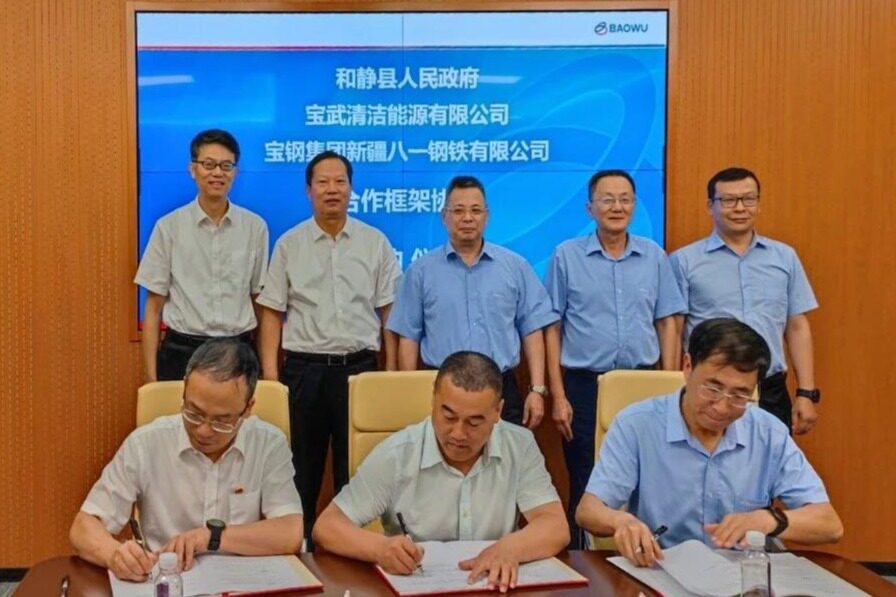 On September 13, 2021, Baowu Qingneng and Bayi Iron and Steel signed a cooperation framework agreement with the Hejing County Government to create a new highland of 100 square kilometers of clean energy industry around green and low-carbon metallurgy. Enhance the sustainable development and comprehensive competitiveness of China Baowu in the northwest region.
Northwest Clean Energy
According to the agreement, the three parties adhere to the new development concept of "innovation, coordination, green, openness, and sharing", and in accordance with the principle of "government guidance, market operation, complementary advantages, mutual benefit and win-win", fully integrate the resource advantages of Hejing County and Baowu Qingneng 8. Bayi Iron & Steel's technological, financial and management advantages in the field of clean energy actively promote the implementation of resource synergy and intentional cooperation in green energy projects.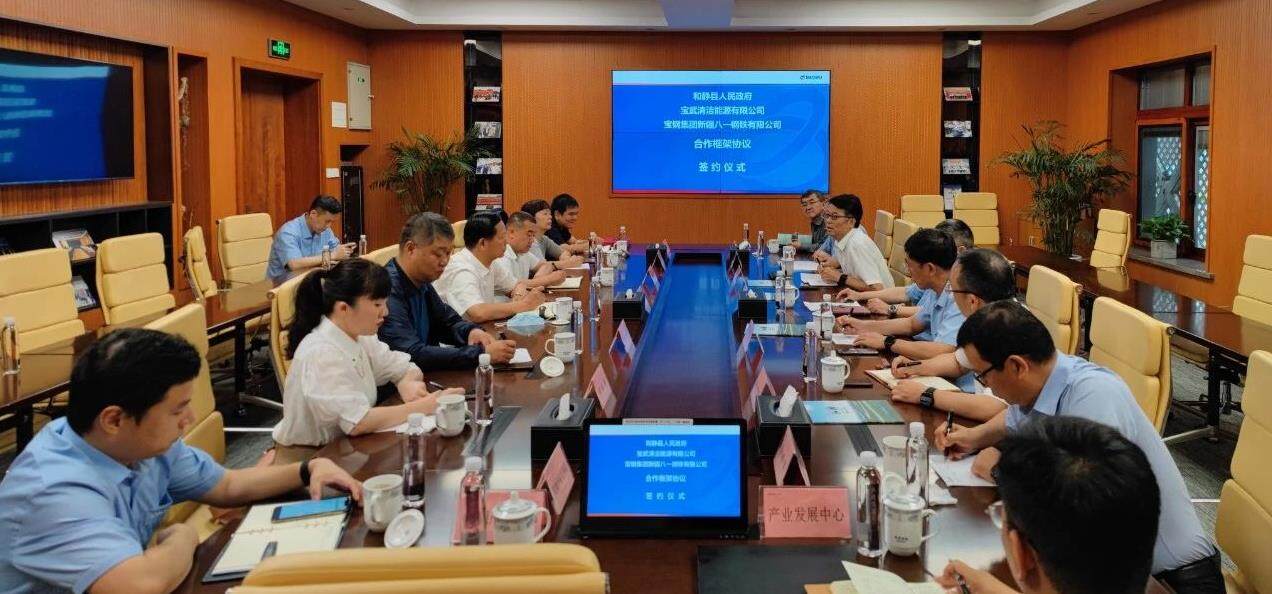 The Hejing County Government provided support to Baowu Qingneng and Bayi Iron and Steel for the construction of photovoltaic and hydrogen energy projects, the spontaneous self-use transmission corridor and the construction land for the gas transmission corridor. (Lengbuluk area) approximately 100 square kilometers will be used for project construction land, and will further provide reserves for the follow-up development of new energy construction land in Bazhou. At the same time, it will provide hydrogen production water indicators and coordinate to obtain water extraction permits.
Baowu Qingneng will build a clean energy industry project in three phases on the project construction land provided by the Hejing County Government in accordance with the Bayi Steel's dual-carbon strategic technical route. The first phase is striving to start in 2022, with the goal of forming a gigawatt-scale clean power installed capacity to meet 50% of Bazhou Iron and Steel's electricity demand. In the future, the cooperation will be extended in the direction of hydrogen production by water electrolysis and hydrogen metallurgy in combination with technological development. It is estimated that by 2035, a clean energy industry cluster covering an area of about 105 square kilometers and a total investment of more than 20 billion yuan will be formed.
The leaders of Hejing County Party Committee stated that Hejing County is rich in land resources, abundant in solar heat, hydropower, and wind energy. It has natural geographical advantages and huge development potential for the development of hydrogen production and clean energy industries such as wind, solar, and hydropower. Green and low-carbon is the only way for the sustainable development of the iron and steel industry. It is hoped that all parties will speed up close cooperation starting from the signing of a cooperation agreement, work together to build a clean energy industry, improve the level of clean energy utilization in counties, metallurgy and chemical industries, and create a green and low-carbon county town. .
The leader of Baowu Qingneng stated that Baowu Qingneng, as a professional platform company in China's Baowu clean energy field, will actively implement the group's "dual carbon" strategic deployment, strengthen cooperation with Hejing County Government and Bayi Iron and Steel, and accelerate the advancement of the pilot It will continue to accumulate advantages in the construction and operation of the energy system of the steel industry, provide high-quality clean energy overall solutions and efficient project implementation services for the green development of the steel industry and county towns, and promote China's Baowu's green and low-carbon transformation. Build a high-quality steel ecosystem.
Keywords: engineering construction, engineering news
After the agreement is signed, the Hejing County Government, Baowu Qingneng, and Bayi Iron and Steel will set up corresponding work leading groups to establish a coordination and docking mechanism. In the future, the three parties will also sign investment cooperation agreements based on the progress of the project and cooperation to promote the specific implementation of the project and the implementation of relevant conditions.Editor/Xing Wentao
0
Collect