Central enterprises
Energy China signed a strategic cooperation agreement with China Merchants Group
This time, the two parties will be involved in transportation infrastructure, finance, logistics, overseas and other business sectors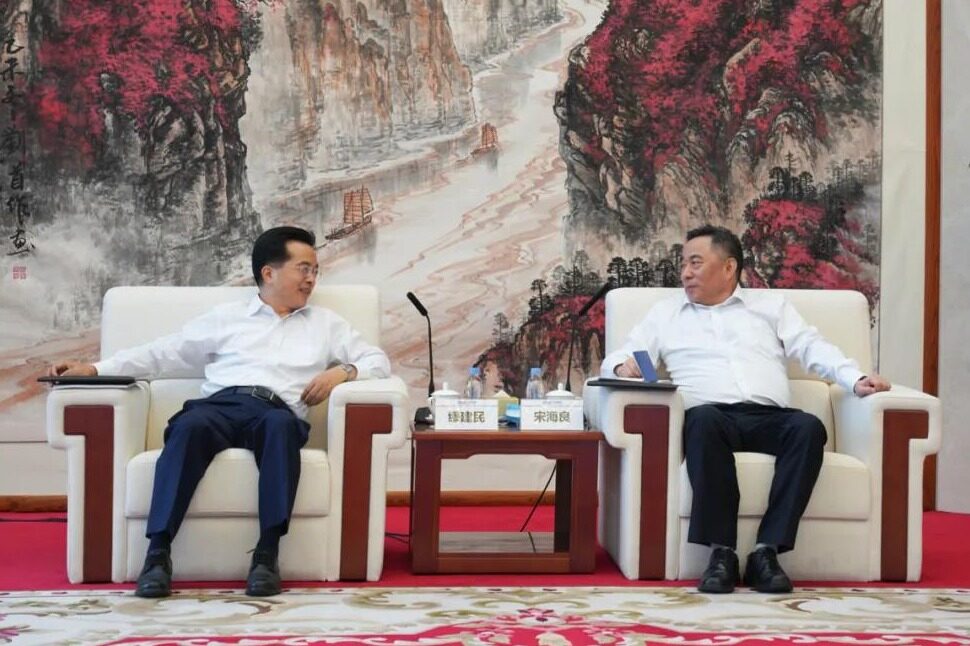 On the afternoon of September 14, 2021, Song Hailiang, Secretary of the Party Committee and Chairman of Energy China, and Sun Hongkong, Deputy Secretary and General Manager of the Party Committee, had a discussion with Miao Jianmin, Secretary of the Party Committee and Chairman of China Merchants Group at the company headquarters, and witnessed the signing of a strategic cooperation agreement between the two parties.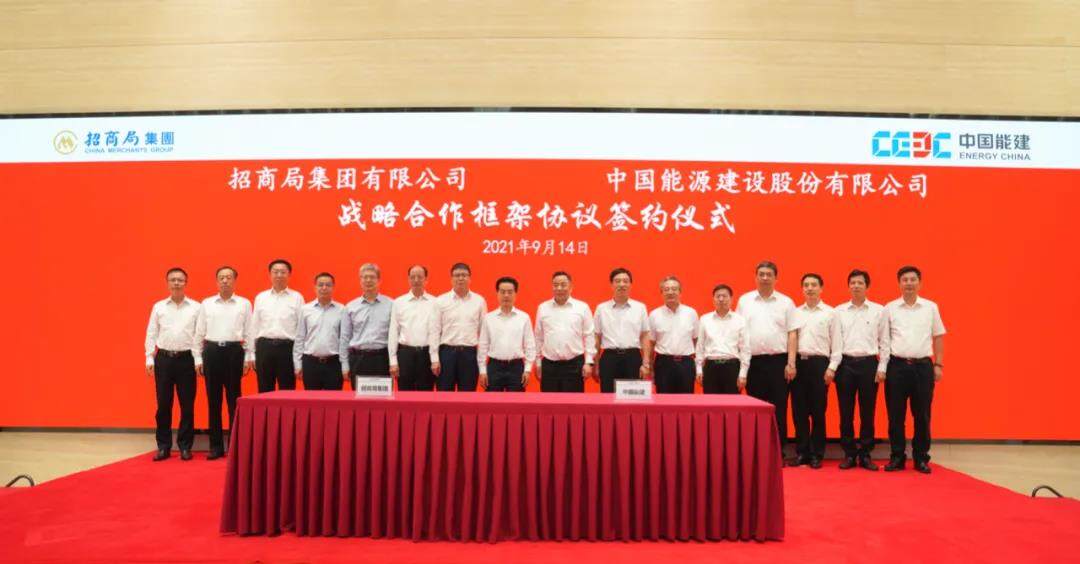 Song Hailiang welcomed Miao Jianmin and his entourage, thanked China Merchants Group for its trust and support to Energy China, and briefly introduced the business advantages and reform and development of Energy China. He said that China Energy Construction is deeply implementing the "four revolutions, one cooperation" new energy security strategy, and fully fulfilling the carbon peak and carbon neutral "3060" target requirements, based on the two major economic tracks of digital economy and green and low carbon. Vertical integration and horizontal integration will fully create a new situation for high-quality development and new energy construction during the 14th Five-Year Plan. China Merchants Group is a model of high-quality development of central enterprises. The management model and governance system are worth learning from. The cooperation between China Merchants Group and China Energy has a long history.
Miao Jianmin expressed his gratitude to Energy China for its support to China Merchants Group and briefly introduced the development of China Merchants Group. He said that China Merchants Group is a long-standing and comprehensive state-owned enterprise in Hong Kong. Currently, the company is focusing on the three core industries of comprehensive transportation, characteristic finance, and comprehensive development and operation of cities and parks, stabilizing the business development situation and expanding the highlights of industrial development. Energy China is a well-deserved "national team" in the fields of energy, power and infrastructure. It has the advantages of the entire industry chain and integration. The two parties have a large room for cooperation in the domestic and foreign markets. Strengthen cooperation in the fields of transportation, logistics, and new energy, actively serve the national one belt and one road initiative, implement regional development strategies, and jointly promote high-quality development of enterprises.
Keywords: engineering construction, engineering news
Wu Yun, member of the Standing Committee of the China Energy Construction Party Committee and deputy general manager, and Zhou Song, member of the Party Committee and chief accountant of China Merchants Group, signed the agreement on behalf of both parties. According to the agreement, the two parties will strengthen cooperation in the fields of integrated transportation, financial services, international operations, high-end equipment manufacturing, and capital, and promote the development of related strategically advantageous industries of both parties. Before the discussion, Miao Jianmin and his entourage, accompanied by Song Hailiang, visited the China Energy Construction Comprehensive Exhibition Hall. Heads of relevant departments and units of both parties participated in the activity. Editor/Xing Wentao
0
Collect