Central enterprises
China Railway Construction signed a strategic agreement with Yichang City
China Railway Construction will help Yichang City fully implement urban renewal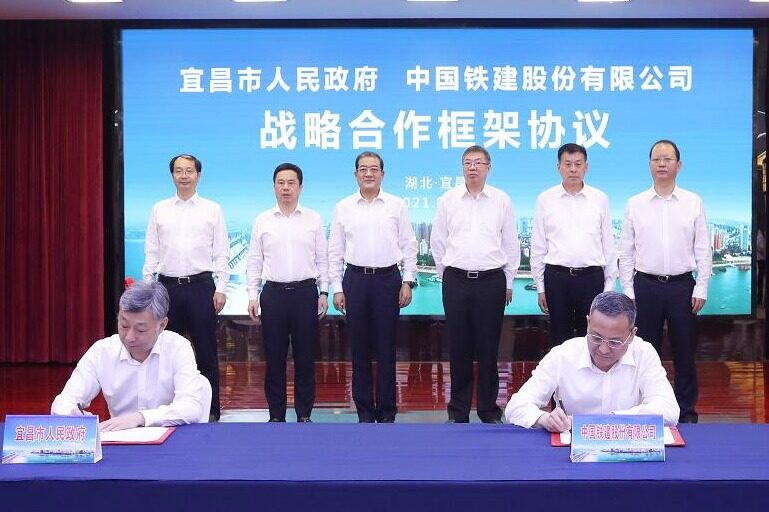 On the morning of September 14, 2021, China Railway Construction President and Deputy Secretary of the Party Committee Zhuang Shangbiao met with Yichang Municipal Party Committee Secretary Wang Li, and Municipal Party Committee Secretary and Mayor Ma Zejiang in Yichang, and witnessed the signing of a strategic cooperation framework agreement between China Railway Construction and Yichang Municipal People's Government. Ni Zhen, member of the Standing Committee of the China Railway Construction Party Committee and vice president, and Li Xiangdong, a member of the Yichang Municipal Government Party Group, signed the agreement on behalf of both parties.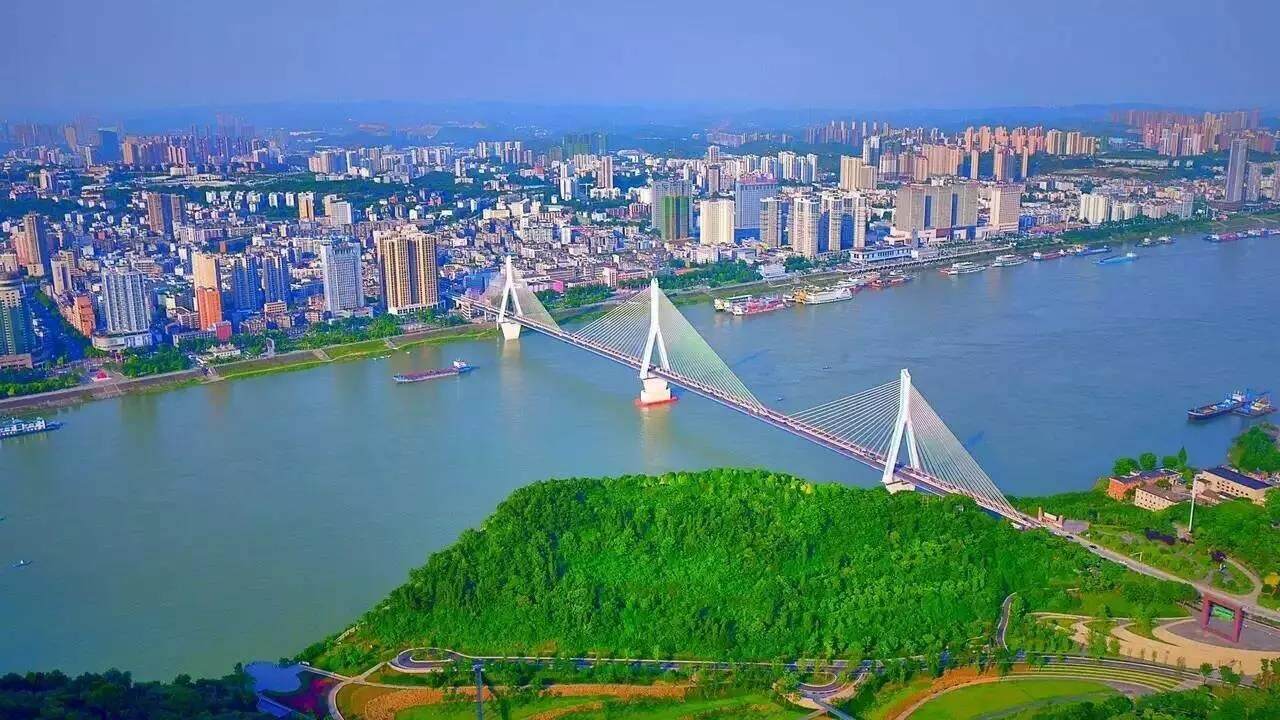 Zhuang Shangbiao thanked the Yichang Municipal Party Committee and Government for their trust and support to China Railway Construction. He said that for many years, China Railway Construction has actively participated in the construction of Yichang, and the two sides have established a good foundation for cooperation. Yichang is known as the "Hydropower Capital of the World", with a superior geographical location and an excellent investment environment. China Railway Construction will conscientiously implement the decision and deployment of the Party Central Committee on promoting the accelerated rise of the central region, and take the signing of the strategic cooperation framework agreement as an opportunity to give full play to the advantages of the entire industry chain, accurately meet the development needs of Yichang, and deeply participate in Yichang's infrastructure, Construction in areas such as urban renewal and ecological and environmental protection has contributed to the high-quality economic and social development of Yichang.
Wang Li expressed his gratitude to China Railway Construction for its strong support to Yichang's economic and social development, and introduced the relevant situation of Yichang. He said that at present, Yichang is earnestly implementing the regional development layout of Hubei Province's "One-dominant leadership, two-wing drive, and global coordination", fully implements urban renewal, and accelerates the construction of provincial sub-central cities and the "Yijing Jingen" urban agglomeration. Cooperation creates more opportunities. China Railway Construction has strong strength and excellent performance, and sincerely welcomes China Railway Construction to participate in Yichang's economic and social construction, and develop higher-level, broader, and larger-scale all-round cooperation with Yichang to build a new win-win pattern.
Keywords: engineering construction, engineering news
Ma Zejiang said that the Yichang Municipal Party Committee and Municipal Government will fully support the development of China Railway Construction in Yichang, and hope that China Railway Construction will increase its investment and industrial layout in Yichang, strengthen joint construction between enterprises and land, do a good job in project docking, and carry out in-depth cooperation in multiple fields. Achieve win-win development. After the meeting, Zhuang Shangbiao, Wang Li, and Ma Zejiang jointly witnessed the signing of a strategic cooperation framework agreement between China Railway Construction and the People's Government of Yichang City. Liu Fenglei, the deputy mayor of Yichang City, the heads of relevant departments and units of Yichang Municipal Party Committee and Government; the heads of relevant departments and units of China Railway Construction participated in the above activities.Editor/Xing Wentao
0
Collect