Municipal
49 projects in Changchun started concentratedly
The total investment of the Changchun construction project is 58.4 billion yuan, and the annual planned investment is 11.2 billion yuan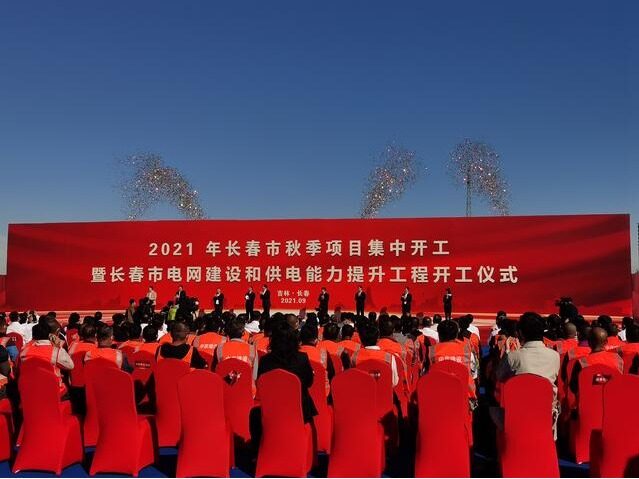 On the morning of September 15th, the 2021 autumn project in Changchun City and the groundbreaking ceremony of Changchun City's power grid construction and power supply capacity improvement project were officially held, which means that a new round of major investment and project construction in Changchun City has been fully launched. It is reported that this autumn concentrated start-up activities, a total of 49 projects were arranged, with a total investment of 58.4 billion yuan, and an annual planned investment of 11.2 billion yuan.
Since the beginning of 2021, in accordance with the work deployment requirements of the Changchun Municipal Party Committee and the Municipal Government, Changchun City has taken project construction as an important carrier and support for stabilizing economic growth, optimizing industrial structure, and achieving high-quality development. Promoting the start of construction and actively seizing the golden period of construction has set off a boom in project construction in Changchun City. Up to now, 1,265 projects with a resumption of more than 50 million yuan have been resumed in Changchun, with a resumption rate of 96.2%, an increase of 5 percentage points year-on-year. From January to July, Changchun's investment in fixed assets increased by 11.6% year-on-year, ranking first among the four northeast cities. It is understood that this project has three main characteristics.
First of all, the single project has a large investment scale and strong support. After the completion of the Changchun City Power Grid Construction and Power Supply Capacity Improvement Project with a total investment of 10 billion yuan, it will not only greatly improve the power supply capacity and power supply reliability of the Changchun City Power Grid, but will also further satisfy the key points of the Red Flag Prosperity Base, FAW Research Institute, CRRC Group, etc. Electricity demand for the project; the one-hour metropolitan area high-speed loop (Phase II) with a total investment of 13 billion yuan is an important part of the provincial government's one-master six-double high-quality development strategic layout and the construction of a modern metropolitan area by the Changchun municipal party committee and government. Later, a highway network pattern of "two rings and eight shots" between Changchun and surrounding cities will be formed. The construction of these large projects has played a leading role in further consolidating the investment foundation.
Secondly, there are many new projects and a large proportion. Among the 49 projects started on the 15th, there are 48 new projects with a total investment of 56.9 billion yuan, and both the quantity and the investment quota account for 97%, which will surely lay a solid foundation for Changchun's investment in 2022.
Third, industrial projects are of high level and quality. In addition to the traditional leading industry projects such as the expansion of the Yanao rail electrical assembly system and the R&D center, the projects started this time also involve strategic emerging industries such as optoelectronic information, new energy, and new medicine, including PEM hydrogen production technology. Key industrial projects such as R&D and equipment manufacturing projects, Qijian Bio-New Crown vaccine sub-packaging workshop and supporting projects, and Optoelectronic Information Industrial Park (Phase II). These projects have high technology content and good market prospects. After completion, they will further optimize the industrial layout of Changchun City , Enhance the stamina for development.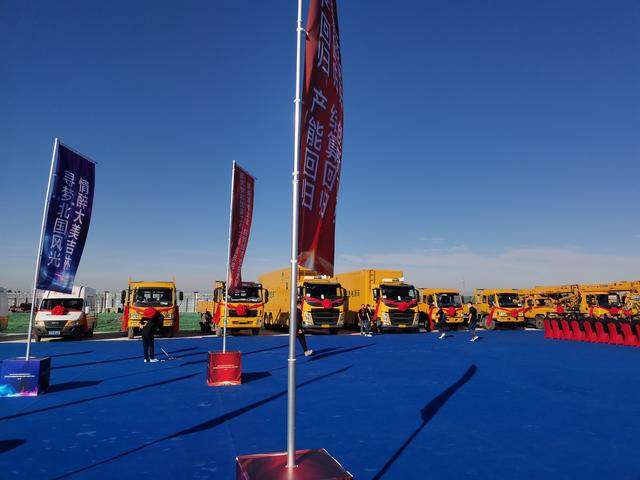 It is reported that in the next step, various departments at all levels in Changchun will further strengthen their sense of service, take the initiative to go deep into the front line of the project, help solve practical problems, and effectively provide the best environment, the greatest support, and the strongest guarantee for project construction. All project units and construction units will invert the construction period and wall chart operations. Under the premise of ensuring the quality and safety of the project, they will promote the construction of the project at the fastest speed, and strive for early completion, early production and early results. Editor/He Yuting
0
Collect