Municipal
60 projects in Shanwei started concentratedly
After the completion of this project, it will add new strong impetus to the comprehensive revitalization of the old district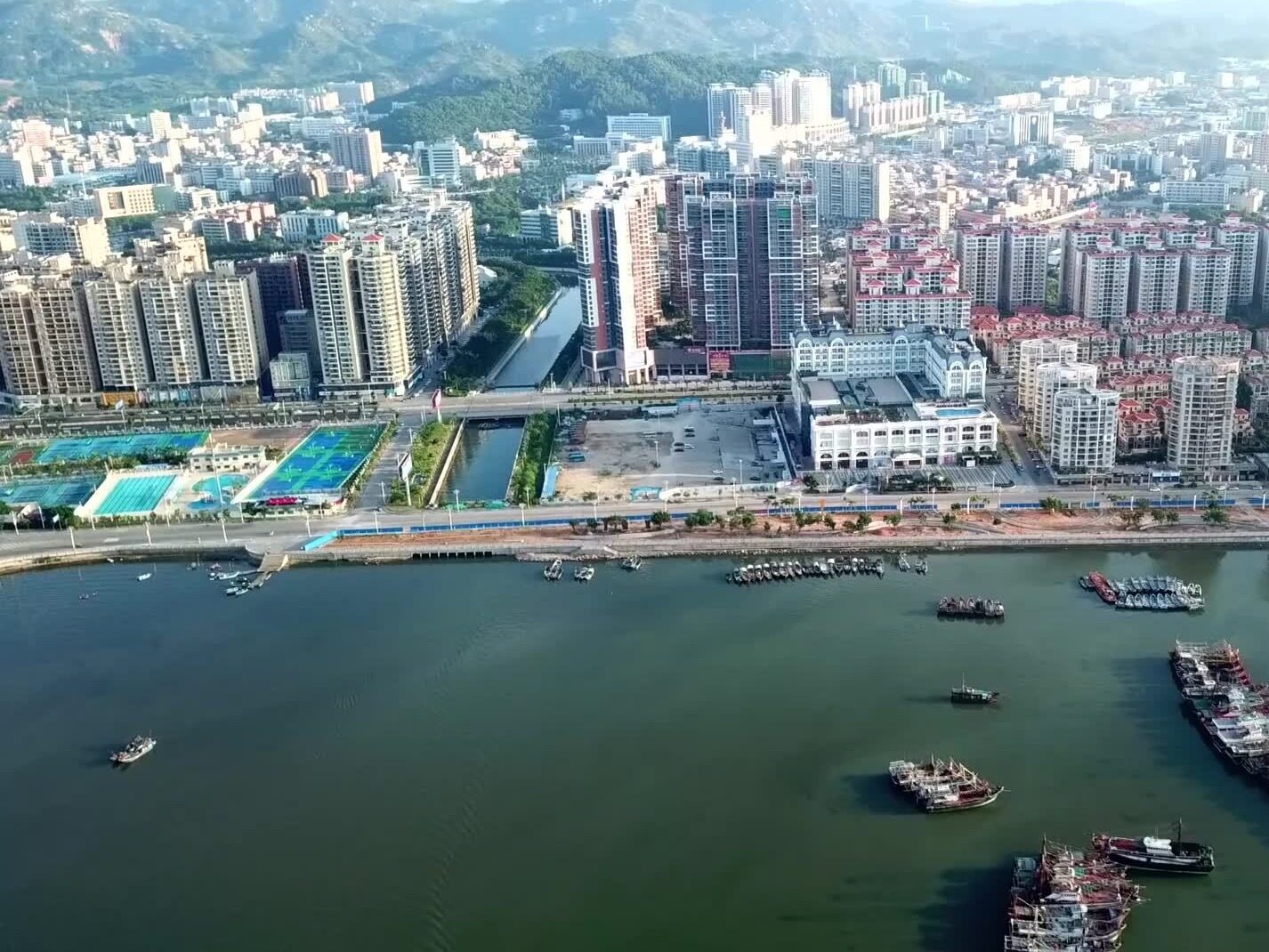 On September 14, Shanwei City held a ceremony to commence construction of 60 key projects in the third quarter of 2021, with a total investment of 24.1 billion yuan, covering various fields such as industrial development, infrastructure, people's livelihood, and urban construction.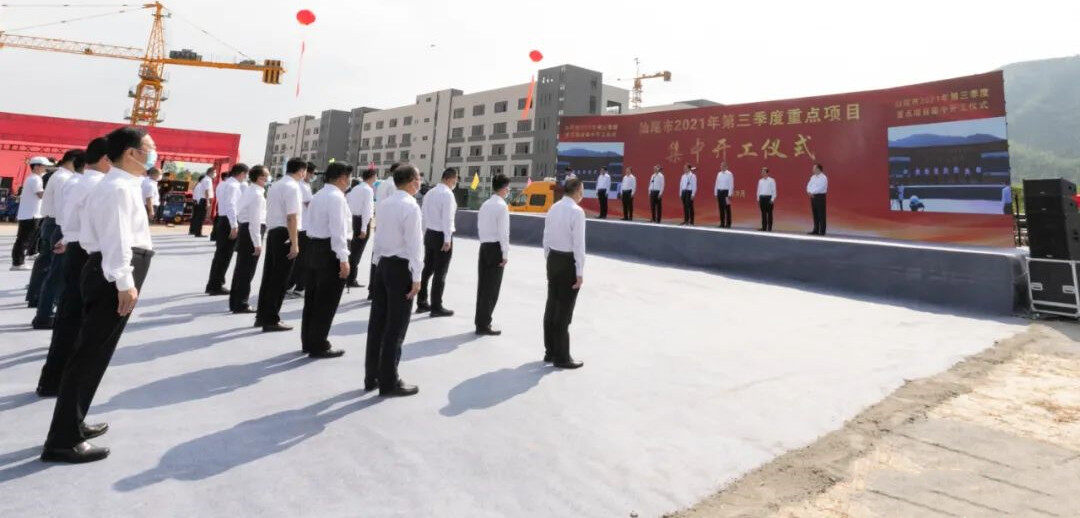 Since 2021, Shanwei City has firmly established the concept of grasping large projects and grasping large projects. It will do its best to fight the double-entry combination of projects, firmly hold the nose of the project construction, work hard and strive for the first place, and keep a close eye on the neck of the project construction in a timely manner. Solving the difficult and blocking points, creating a strong atmosphere of catching up with learning and winning the championship, ran out of acceleration, and created a new atmosphere. From January to August, Shanwei City completed 79.6% and 82.2% of the annual investment plan for the construction of key provincial and municipal projects, with 13% and 15.6% out-of-sequence progress. The completion status was the best in the same period in the past.
Urban area
A total of 6 key projects in the urban area are under construction, including 2 industrial projects, namely the Jiye Power Energy Engineering Design and Construction Project and the Shanwei Jindian International Metropolis; 1 infrastructure project, which is the Wanli Bidao construction project in the urban area of Shanwei City; There are 2 guarantee projects, namely, the construction project of the high school teaching building of Dongyong Middle School in Shanwei City and the first phase construction project of the comprehensive building of Shanwei City Maternal and Child Health and Family Planning Service Center (Shanwei City Maternal and Child Health Hospital); 1 urban construction project, It is a renovation project of old communities such as the garden community, Yincheng community, and grain compound in Xiangzhou Street, Shanwei City.
Lu Feng
Among the projects started in Lufeng City, there are 4 industrial projects with a total investment of 1.180 million yuan and a planned investment of 120 million yuan; 5 infrastructure projects with a total investment of 88.92 million yuan and a planned investment of 11.98 million yuan; and 2 people's livelihood security projects. The total investment is 508.3 million yuan, and the planned investment is 60 million yuan; there are 3 urban construction projects, the total investment is 336.181 million yuan, and the planned investment is 430 million yuan. Among them, there are the Jieshi Offshore Engineering Base Phase II project with a total investment of 510 million yuan, Xinye New Energy mobile phone accessories processing project with a total investment of 300 million yuan, and a waste-recycling construction material production project with a total investment of 120 million yuan. The total investment is RMB The 250 million yuan of Guangdong Jieliang daily necessities project, the Lufeng People's Hospital infectious disease area construction project with a total investment of 180 million yuan, the Lufeng Fourth People's Hospital construction project with a total investment of 328.3 million yuan, and the Lufeng City snails with a total investment of 598.9 million yuan The reconstruction project of the river sluice, the rural revitalization and living environment improvement project of Lufeng City with a total investment of 274.181 million yuan, etc.
Haifeng
In the third quarter of 2021, a total of 18 key construction projects will be intensively started, with a total investment of 904.636 million yuan, covering the fields of industrial projects, infrastructure, and people's livelihood. Among them, the industrial projects include Haifeng County Jewelry Industry Environmental Concentration Area Construction Project (Phase II), Haifeng County Mingde Intelligent Manufacturing R&D and Production Project, Haifeng County Pinglong Cultural Tourism Kangyang Beautiful Pastoral Project, Haifeng County Ketang Town Chuanyu Jewelry Cluster District construction project (Phase I), Shanwei Jinruifeng Ecological Agriculture Co., Ltd. upgrade construction project, etc.; infrastructure projects include the Haifeng County National Defense Education and Training Base Project; people's livelihood protection projects include Haifeng County's livestock and poultry manure harmless treatment project, and the sea The continuation and water-saving renovation projects for medium-sized irrigation districts in Fengxian County; urban construction projects include the cultural park of Gongping Township in Haifeng County, and the construction of Chishan Red Village (Phase I) in the red cultural experience zone landscape demonstration zone in Chengdong Town Bay District, Haifeng County.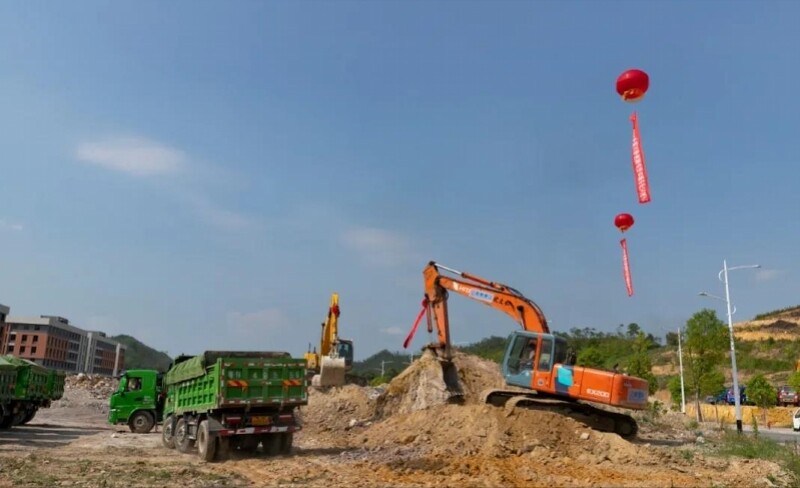 Luhe
Among the 6 key projects in Luhe County, there are 2 industrial projects, 2 infrastructure projects, and 2 people's livelihood projects. Among them, the Luhe Zhongyi environmental protection equipment research and development and production project has a total investment of 330 million yuan, covering an area of 30,509.81 square meters and a building area of 67,000 square meters. It will build production plants, research and development bases, comprehensive office buildings, staff dormitories, warehouses and other supporting facilities. The main production Environmental protection equipment (waste water and liquid treatment equipment) and resin-based composite waste recycling technology and equipment. Guangdong Sengang New Energy Equipment Manufacturing Base project has a total investment of 207,835,900 yuan, with a planned total land area of 31,000 square meters and a total construction area of 62,000 square meters. It mainly produces steel structural parts, new energy equipment components, booster station power distribution equipment accessories and their products, and the development of key supporting systems for marine engineering. The Luhe County Luhe County's Luohe River Drainage and Waterlogging Prevention Water Environment Comprehensive Improvement Project is 9.2 kilometers long, about 3.5 kilometers long, and has a total investment of 546.09 million yuan. The southern section starts at Hezhong Bridge and ends at Zhanghe Village, which is about 5.7 kilometers long. Luhe County Industrial Transfer Industrial Park infrastructure supporting construction projects, including 17 road construction, high-voltage underground cable trenches, cable laying, construction of supporting facilities for fire fighting, construction of industrial sewage treatment plants, government service center construction, and block E-11 soil retaining Wall construction and other projects, with a total investment of 1.03639 million yuan. Luhe County finished grain cold storage and emergency material storage construction and supporting projects, the total planned land area is 10,200 square meters, of which the first phase of the project covers an area of 3000 square meters; the second phase of the upper protection storage area covers an area of 7,200 square meters , The total investment is 10,228,200 yuan. Luhe County Infectious Disease Hospital has a planned land area of 18,000 square meters, a total construction area of 16237.23 square meters, 140 beds, and a total investment of 184.98 million yuan. In 2021, it is planned to complete the main construction of the basement and outpatient building and complete the project investment of 40 million yuan.
Red bay
A total of 4 projects in the Red Bay Development Zone started this time, including the Red Bay Water Plant Expansion Project (Phase I), the Comprehensive Rural Water Supply and Drainage Construction Project, the Red Bay Inner Lake Red Cultural Village Revitalization Construction Project, and the Red Bay Long Ditch Trail End Jide Rural Tourism Construction Project. The annual planned investment for these projects totals 100 million yuan.
Overseas Chinese area
The overseas Chinese International Health and Wellness Center project invested and constructed by Shanwei Chunhe International Health and Wellness Co., Ltd. is located in the first community of Qiaoxing Street, Overseas Chinese District. The construction content includes Overseas Chinese International Health and Wellness Hotel, Traditional Chinese Medicine Museum, Health Management Institute, B&B Group, Southeast Asian Style Street, Outdoor Expansion and Amusement Park, Senior Housing, Health Care College, Chinese Herbal Ecological Garden, etc. The total investment is about 920 million yuan. Among them, it plans to invest 5 million yuan in 2021, and the preparatory work such as the procedures for reporting regulations and construction has been completed, and the construction unit has entered the site. Editor/He Yuting
0
Collect