Central enterprises
China Railway and Guizhou Province signed an agreement
This time the two parties signed an agreement, China Railway Group will help the economic construction of Guizhou Province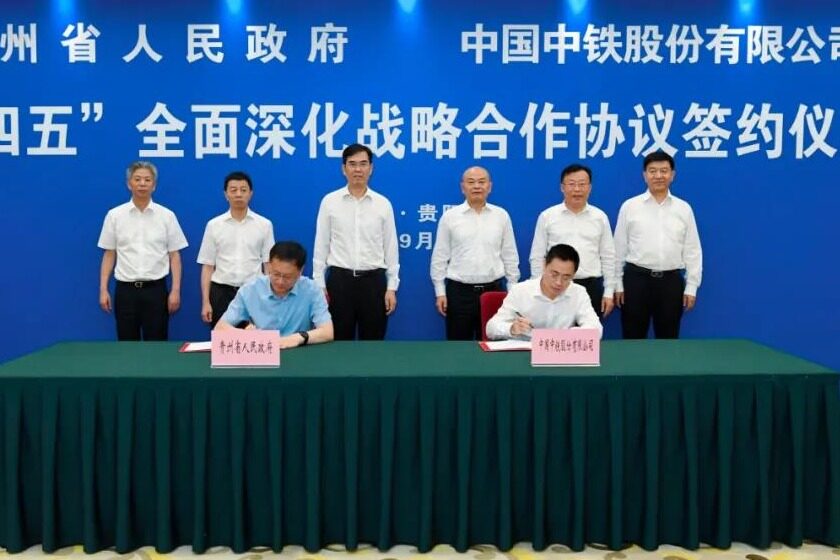 On September 14, 2021, China Railway Party Committee Secretary and Chairman Chen Yun and Guizhou Provincial Party Committee Deputy Secretary and Governor Li Bingjun held talks in Guiyang to fully exchange views on deepening practical cooperation. After the meeting, Yu Tengqun, Member of the Standing Committee of the China Railway Party Committee, Vice President and General Counsel, and Li Rui, Vice Governor of Guizhou Province, signed the "Guizhou Provincial People's Government and China Railway Corporation Limited Comprehensively Deepening Strategic Cooperation Agreement for the 14th Five-Year Plan" on behalf of both parties.
China Railway Group supports Guizhou
Chen Yun thanked the Guizhou Provincial Party Committee and the Provincial Government for their trust and support for the development of China Railway in Guizhou. He said that Guizhou's development achievements are inspiring, the prospects for development are promising, and the cooperation between the two sides is very broad. China Railway Group will take this signing as an opportunity to further seize new opportunities for development, integrate into the new development pattern, expand new areas of development, and give full play to the advantages of the integrated industry chain of the enterprise. Deepen pragmatic cooperation with Guizhou in terms of health, ecological and environmental protection, water conservancy infrastructure construction, etc., fully promote the implementation of the strategic cooperation agreement between the two parties, deeply participate in the construction of Guizhou's "four modernizations" and the five-year action of "strong provincial capital", and actively contribute to the economic and social development of Guizhou. Quality development, to achieve a win-win situation for both the enterprise and the locality.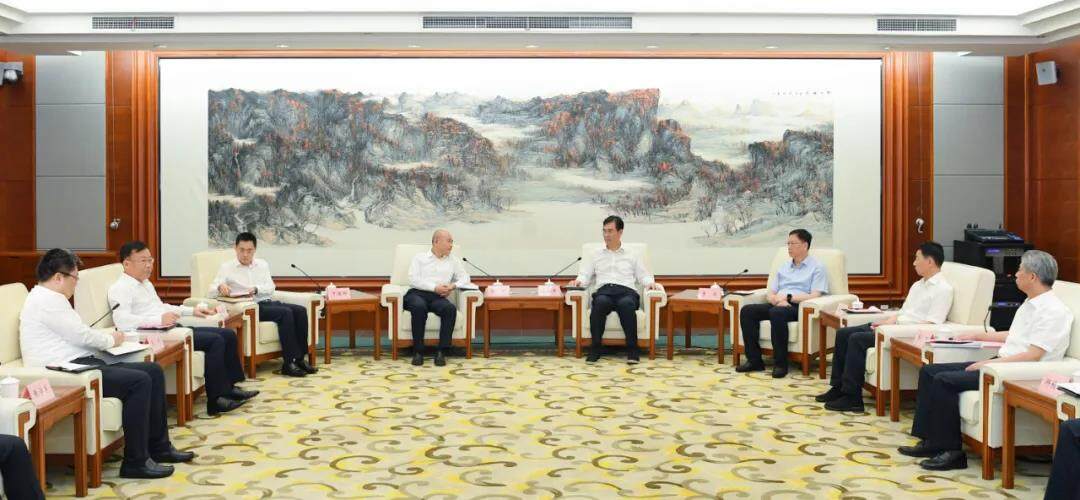 Li Bingjun thanked China Railway Group for its outstanding contributions to poverty alleviation, infrastructure construction, and comprehensive economic strength enhancement in Guizhou, and briefly introduced the economic and social development of Guizhou. He said that the whole province of Guizhou has thoroughly implemented the spirit of General Secretary Jin Ping's important speech on July 1 and inspected the spirit of Guizhou's important speech. New achievements, vigorously promote new-type industrialization, new-type urbanization, agricultural modernization and tourism industrialization, and unswervingly optimize the investment structure and improve investment efficiency. It is hoped that China Railway Group will continue to care about and support the development of Guizhou. Guizhou will make every effort to create a good business environment and be a "caring person" and "waiter" for enterprise development with heart and affection.
Keywords: engineering construction information, state-owned enterprise engineering news
Vice Chairman of the Guizhou Provincial CPPCC, Deputy Secretary of the Guiyang Municipal Party Committee and Mayor Chen Yan, Secretary-General of the Provincial Government Zhang Ping, and head of relevant provincial departments; Ren Hongpeng, Member of the Standing Committee of the China Railway Party Committee and Vice President, relevant departments of the headquarters and China Railway Southwest Regional Headquarters (China Railway Corporation ), China Railway Second Bureau, China Railway Fifth Bureau, China Railway Eighth Bureau, China Railway Second Hospital, China Railway Real Estate, China Railway Cultural Tourism and other units to participate in the above activities.Editor/Xing Wentao
0
Collect