Transportation
The construction of the 02 bidding project of Beijing Line 28 officially started
Beijing Metro Line 28 has a total length of 8.1 kilometers, with a total of 9 stations on the whole line, 5 of which are interchangeable
Section 02 of the start of construction this time is located in the core area of ​​Beijing's CBD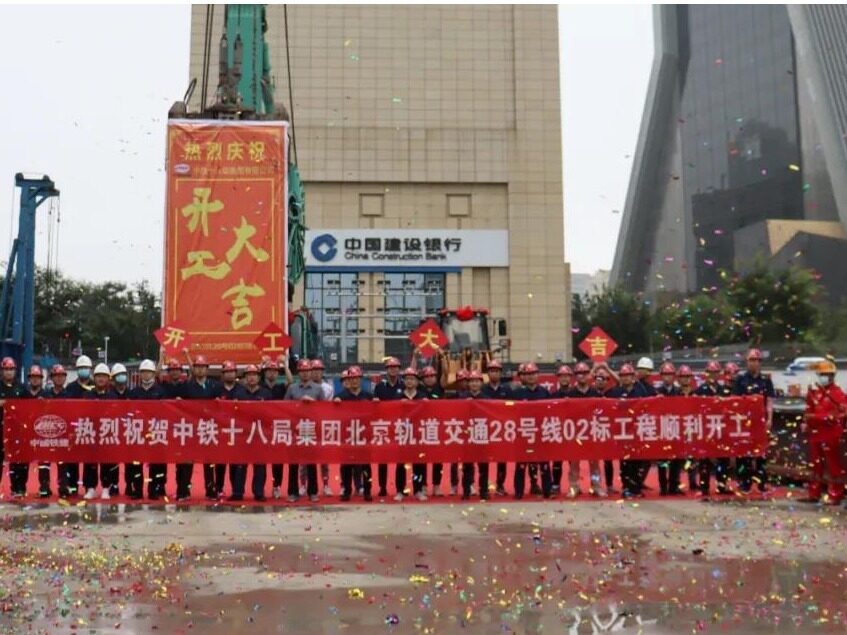 Recently, construction of the underground diaphragm wall of the transfer hall on the south side of the Beijing-Guangzhou Bridge Station of Beijing Metro Line 28 has started.
Beijing Metro Line 28
Beijing Metro Line 28 (formerly CBD Line) starts at Dongdaqiao Station and ends at Guangqudong Road Station. The length of the line is 8.1 kilometers, all of which are underground lines. There are 9 stations, 5 of which are transfer stations. The average station distance of Line 28 is about 1 km, which is the smallest average station distance of the city's rail transit network, connecting most of the office areas, urban residential areas and key functional areas in the CBD area.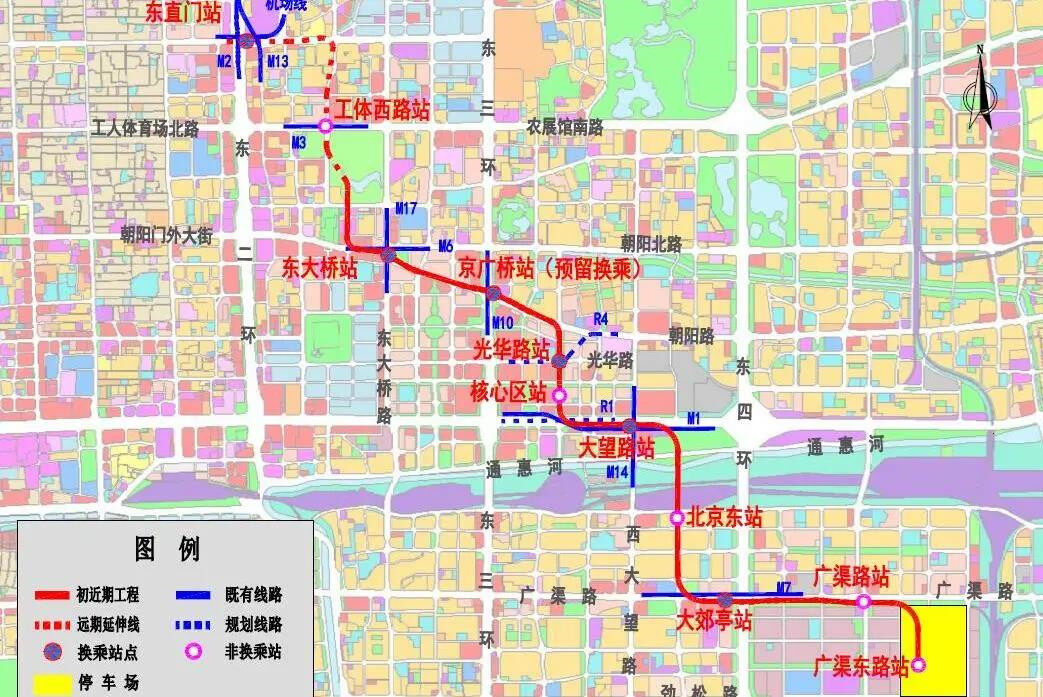 Beijing Metro Line 28 Route Map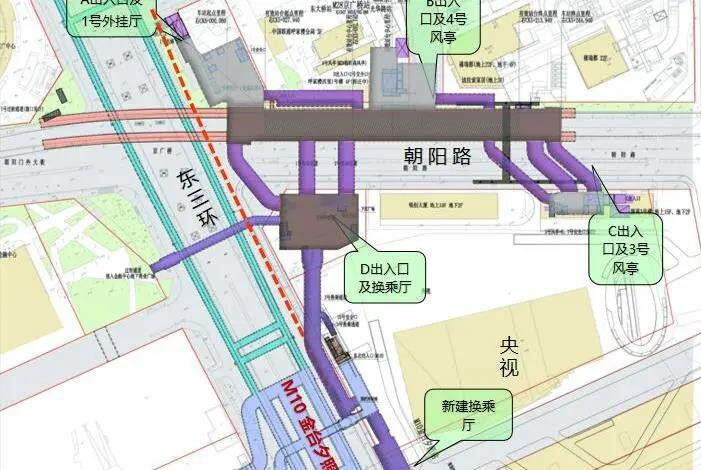 Construction plan of Jingguangqiao Station
Section 02 contracted by the China Railway 18th Bureau Group is located in the core area of Beijing's CBD. The construction content covers one station and one section, that is, the section between Jingguang Bridge Station, Dongdaqiao Station and Jingguang Bridge Station. Jingguangqiao Station is located on the east side of the intersection of East Third Ring Road and Chaoyang Road. It is a four-story underground station. It is a three-line interchange with the existing Jintai Xizhao Station of Line 10 and the Pinggu Line of the same period. The main body of the station is an underground double-column three-span structure. , Adopting vertical splitting, cover-excavation and top-down construction; the length of the section between Dongdaqiao Station and Jingguangqiao Station is 847 meters, and the construction is carried out by underground excavation.
Construction of ground connecting wall into trough operation
As a key rail transit project in the core area of Beijing's CBD, since entering the site, the project team has faced many difficulties such as a long construction period, a lot of coordination issues, a large workload of traffic guidance and pipeline relocation, and a long relocation period. The project team has always adhered to the concept of "Beijing Standard Demonstration and Leading", by further improving its political position, firmly establishing a sense of safety responsibility, insisting on unity and cooperation, and overcoming difficulties, and successfully completed the preparatory work, laying a solid foundation for the project to start on schedule. Base.
It is reported that after the completion and operation of Beijing Metro Line 28, it will be connected to large transportation hubs such as Dongzhimen and Beijing East Railway Station, and will be interchanged with 7 existing lines, including Beijing Metro Line 1 and Line 2, and will further improve Beijing's rail transit. The line network structure enhances the rail transportation capacity of the easter part of Beijing's central city. Editor/He Yuting
0
Collect