Transportation
PORR wins Romanian road contract worth 342 million euros
The Austrian contractor PORR has won an additional Romanian contract, while other projects in the country are also underway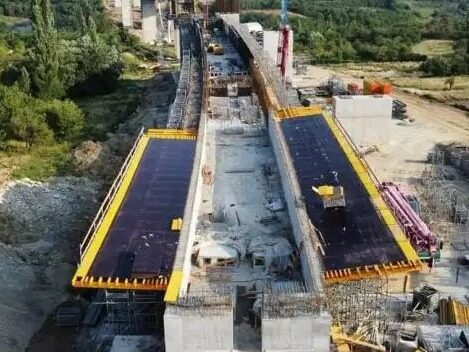 The Austrian contractor PORR Construct has secured Lot 4 of the Pitesti-Sibiu highway project in Romania, while other projects in the country are also in progress. The PORR transaction value is more than 342 million euros, and the project package was awarded by the National Road Infrastructure Management Corporation (CNAIR).
The highway is less than 10 kilometers long and connects Tigveni with Curtea de Arges. The contract must be executed within 60 months.
PORR Construct has already constructed section 1 of the 13.2km section of the project, which is one of the five sections of the highway. After the road is completed, it will stretch for 123 kilometers, reducing travel time between Pitesti and Sibiu and improving driver safety. At the same time, a €110.5 million contract for the 26.35 km Suplacu de Barcau-Chiribis highway section has been awarded to a joint venture formed by Constructii Erbasu and Vahostav. The contract includes two phases of planning and construction. This work is expected to take two years to complete. The project will be complicated because it includes the construction of three viaducts, eight bridges and three tunnel sections.
Keywords: transportation, international engineering news, foreign engineering project information
In addition, the tender process for the 59 km Targoviste to Sinaia road improvement project is underway. This work is expected to cost 203.6 million euros, part of which needs to be provided by the European Union. This work will include the construction of 14 new bridges and the improvement of 8 existing bridges. The two tunnel sections will also be improved.Editor/Baohongying
0
Collect