Municipal
Twelve projects in Ningxiang, Hunan started in a concentrated way
This time, a total of 12 projects in Ningxiang have been intensively started, with a total investment of 18.02 billion yuan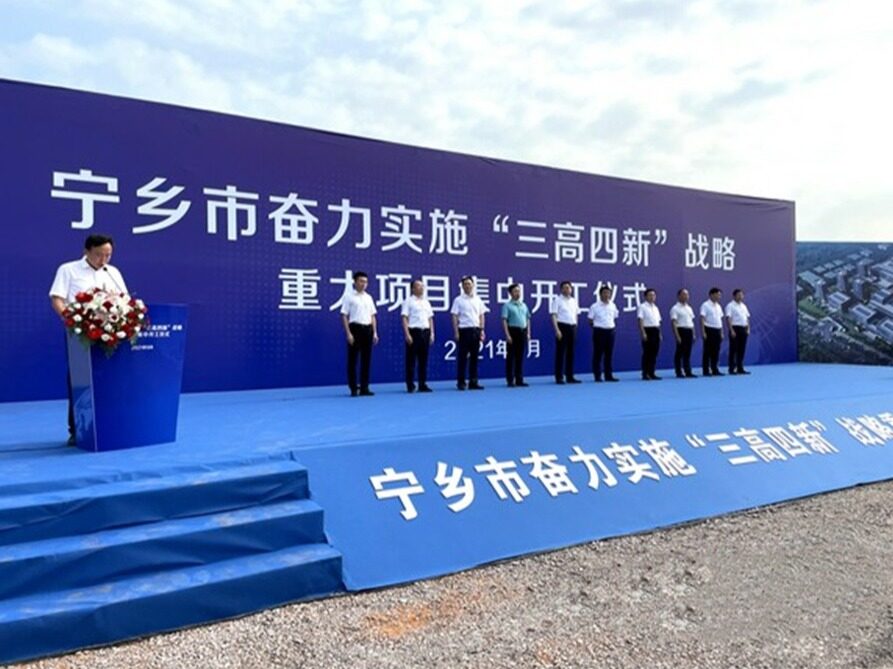 On September 16, 2021, Ningxiang City, Hunan Province, struggling to implement the "Three High and Four New" strategic major projects, the centralized groundbreaking ceremony was held at the site of the Ningxiang High-tech Zone Bangsheng with an annual output of 200,000 tons of lithium iron phosphate project. According to reports, the investment scale of the 12 projects started this time reached 18.02 billion yuan.
Bangsheng Annual Production of 200,000 Tons of Lithium Iron Phosphate Project
Bangsheng's annual production of 200,000 tons of lithium iron phosphate project is one of the 10 key projects to be constructed this time, with a total investment of 12 billion yuan. Top battery company. After the completion of the project, it is estimated that the annual output value will reach 10 billion yuan, the annual tax payment will be more than 300 million yuan, and nearly 1,000 people will be employed.
At the groundbreaking ceremony, Liu Guozhong, Chairman of Hunan Bangsheng Industrial Holding Group Co., Ltd., said: "Our project took only 20 days from negotiation to signing, and only 25 days from signing to project commencement, which created Bangsheng speed and To achieve the speed of Hunan." Bangsheng Group will complete the project construction in accordance with quality, quantity and on time, concentrate efforts, pioneer and innovate, forge ahead, and make due contributions to the implementation of the "three high and four new" strategic tasks and mission goals.
Since 2021, Ningxiang High-tech Zone has been striving to implement the strategy of "three highs and four new", giving full play to the role of the park's main position, main battlefield, and main force. From January to July, the industrial added value of scale was 9.291 billion yuan, an increase of 13.4%. . Yu Xinfan, secretary of the Party Working Committee of Ningxiang Economic Development Zone and secretary of the Ningxiang Municipal Party Committee, said that the project is only the beginning, and the key to putting it into production is to achieve results. He hopes that all the start-up projects will adhere to high-standard construction and high-speed advancement, and strive to achieve the Ningxiang speed of project construction. At the same time, the park and relevant departments will also provide pre-service, full service, and meticulous service to promote the early completion of the project, early production, and early results. Editor/He Yuting
0
Collect