Transportation
Yantai urban expressway project officially started
The project is about 45 kilometers long, with a total investment of about 24.3 billion yuan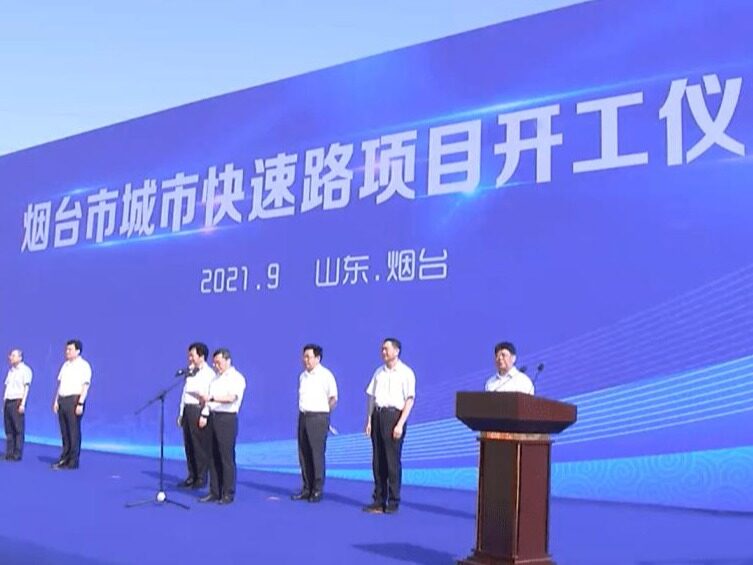 On the morning of September 16, 2021, Yantai City will hold an urban expressway project commencement activity.
Yantai Urban Express Road Network
According to reports, the express road network of Yantai City adopts a general layout of one axis, one horizontal and three verticals + port ring. Among them, one horizontal and two vertical projects will be implemented in advance, namely Shenhai Expressway-Hongqi Road-Tashan North Road Expressway and Derun Expressway, The Shanhai Expressway has a total length of about 45 kilometers and a total investment of about 24.3 billion yuan. The design speed of the main road is 80 kilometers per hour. It will be constructed in the form of elevated + ground + tunnel. It is planned to be completed in 2023 and will run through Zhifu, Laishan and Fushan after completion. , The densely populated areas of the development zone will further alleviate the traffic congestion in the belt-shaped city, improve the convenience of people's travel, and enhance the city's carrying capacity.
Zheng Deyan, deputy secretary of the Municipal Party Committee and Mayor, pointed out in his speech that the construction of an urban expressway system is a major project to implement the 1+233 work system of the Municipal Party Committee and build a 12335 urban development pattern. It is necessary for the long-term development of Yantai and the welfare of the people. The start of the Derun Expressway project marks the official start of the construction of the expressway system in Yantai City. Relevant departments and urban areas must adhere to the principles of safety first, quality first, fast and efficient, scientifically organize, invert the construction period, high-standard construction, high-efficiency advancement, implement the most stringent quality control and safety management in the whole process, and create quality products. Engineering, safety engineering, and integrity engineering will promote the early completion of expressways, further expand the urban framework, reshape the city's muscles, and unblock the urban arteries, and enhance citizens' sense of gain, happiness, and security when traveling. Editor/He Yuting
0
Collect