Central enterprises
Energy China Tibet Clean Energy Development Research Institute was established
This time, Energy China assisted Tibet's clean energy project construction and further strengthened its aid to Tibet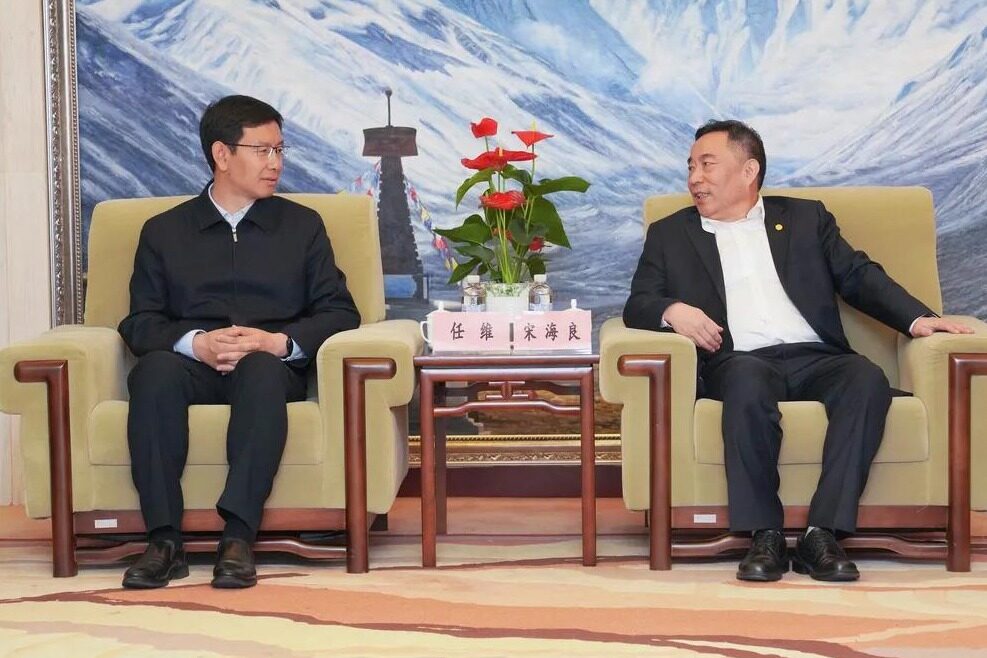 On the morning of September 16, 2021, the establishment and unveiling ceremony of Energy China Tibet Clean Energy Development Research Institute Co., Ltd. (hereinafter referred to as Tibet Research Institute) was held in Lhasa. Ren Wei, vice chairman of the Tibet Autonomous Region, and Song Hailiang, secretary and chairman of the China Energy Construction Party Committee, jointly unveiled the Tibet Research Institute.
Clean Energy Project
Before the ceremony, Song Hailiang had a discussion with Ren Wei. Song Hailiang briefly introduced the situation of China Energy Construction in promoting the economic development of Tibet, assisting in infrastructure construction, and promoting local employment, and the establishment of the Tibet Research Institute. Ren Wei affirmed the establishment of the Research Institute of Energy China in Tibet, and hoped that the Tibet Research Institute can do a good job in supporting think tanks and contribute wisdom and strength to the high-quality development of clean and renewable energy in Tibet.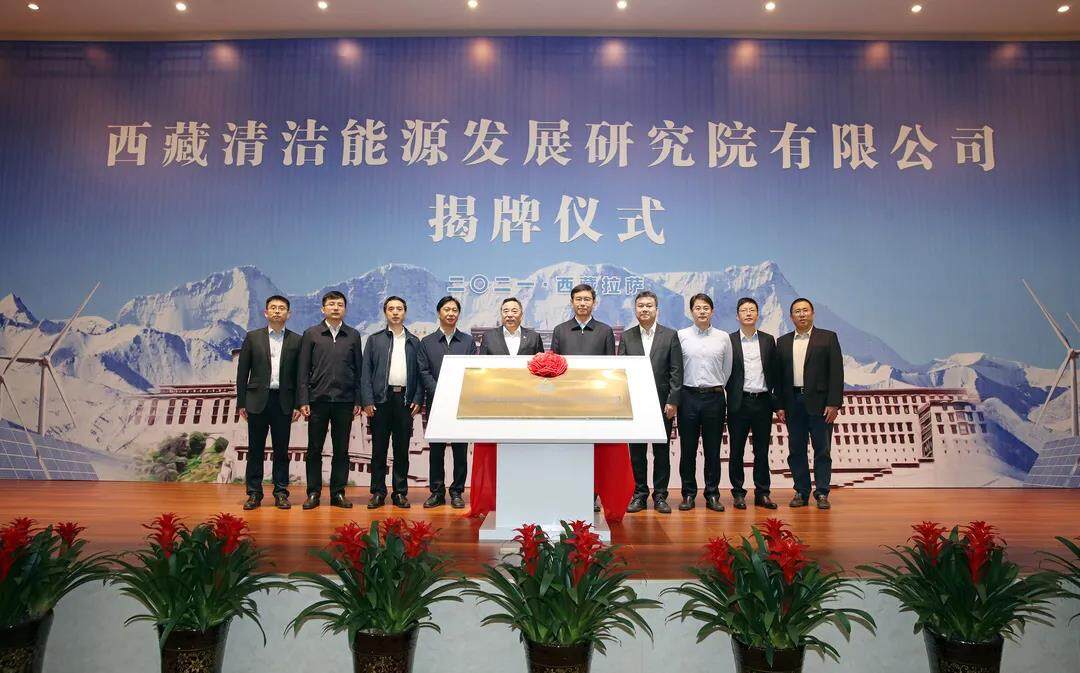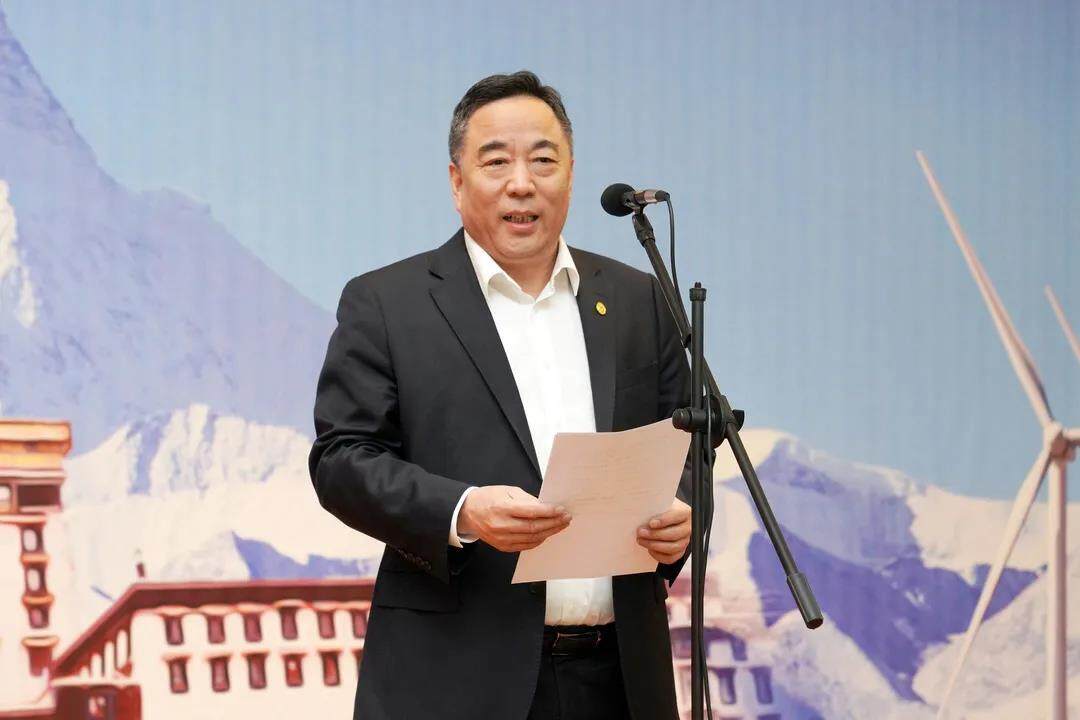 In his speech at the ceremony, Song Hailiang said that 2021 coincides with the 100th anniversary of the founding of the Communist Party of China and the 70th anniversary of the peaceful liberation of Tibet. General Secretary Xi Jinping inspected Tibet in July and delivered an important speech, putting forward clear requirements for Tibet to accelerate the construction of a national clean energy base. For a long time, Energy China has been committed to promoting economic development in Tibet, assisting infrastructure construction, and promoting local employment with a high sense of mission and responsibility. Currently, Energy China has a number of subsidiaries taking root in Tibet, building Tibet, and contributing to Tibet, contributing to the power of central enterprises in Tibet's energy and infrastructure construction. The "14th Five-Year Plan" is a new starting point for starting a new journey of comprehensively building a modern socialist country. The country has made every effort to promote the "dual-carbon" strategy. Tibet's clean energy development has ushered in a rapid development period with multiple opportunities. Accelerating the construction of a national clean energy base is The important mission given to Tibet by the party and the state. Energy China is willing to give full play to its own advantages, under the premise of fully implementing the requirements of ecological civilization highland construction, to effectively serve the development and delivery of Tibet's clean energy bases. It also hopes to promote the development of new types of urbanization in Tibet through the large-scale development of clean energy. And infrastructure construction, benefiting people's livelihood.
Keywords: engineering construction, engineering news
Song Hailiang said that China Energy Construction is deeply implementing the "four revolutions, one cooperation" new energy security strategy and vigorously fulfilling the "dual carbon" target requirements. By accelerating the construction of a national clean energy base, Tibet will definitely contribute a key force to the realization of the "dual-carbon" goal in the country. Energy China hopes to integrate into the tide of Tibet's development and contribute energy-building wisdom, energy-building solutions, and energy-building power. The establishment of the Tibet Clean Energy Development Research Institute is to provide Tibet with more timely, scientific, and personal support for localized and specialized think tanks. In the future, China Energy Construction will further strengthen its aid to Tibet, broaden the content and scope of aid to Tibet, and contribute to the construction of a united, prosperous, civilized, harmonious and beautiful new socialist modern Tibet. After the ceremony, Song Hailiang inspected the office area of the Tibet Research Institute and listened to the work report of the Tibet Research Institute. The heads of the relevant departments of the Tibet Autonomous Region government, the heads of the relevant departments of China Energy Construction, and the General Electric Power Regulatory Institute participated in the above activities.Editor/Xing Wentao
0
Collect