Municipal
36 Taiwan-funded projects in Kunshan City signed and started construction
12 projects started with a total investment of 21.6 billion yuan; 24 projects were signed with an investment of 30 billion yuan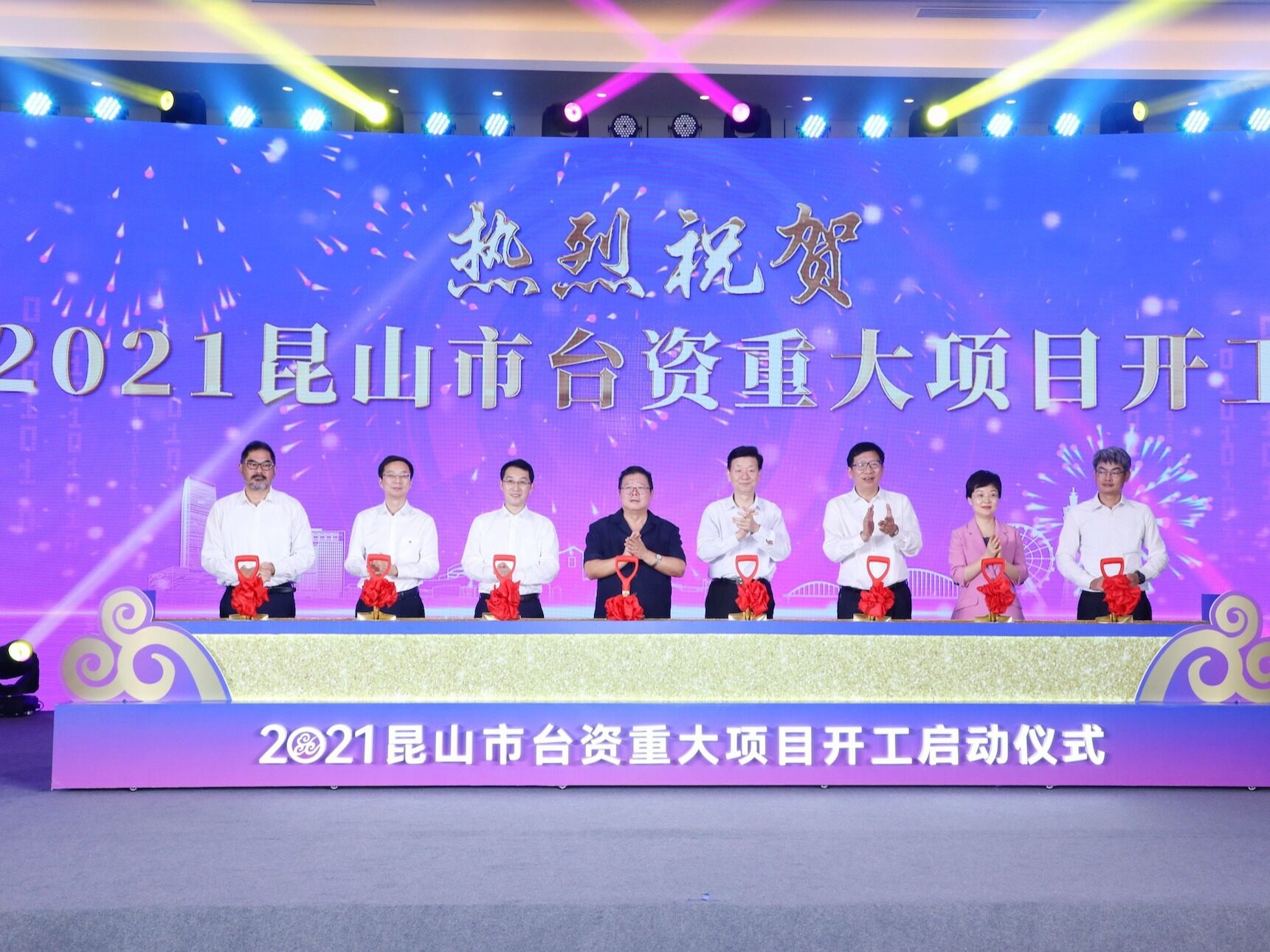 On September 16, 2021, Kunshan City, Jiangsu Province, held a signing ceremony for major Taiwan-funded projects. At the site, 12 projects were started with a total investment of 21.6 billion yuan; 24 projects were signed with a total investment of 30 billion yuan.
Kunshan, as one of the areas with the most frequent economic and cultural exchanges between the two sides of the strait, has long supported Taiwan-funded enterprises in their rooted development and transformational development, and Taiwan-funded economic development has continued to improve. From January to August 2021, Kunshan Taiwan-funded industrial enterprises completed an output value of 343.32 billion yuan, a year-on-year increase of 19.5%. There are currently 25 Taiwanese companies listed on the stock exchange, of which 6 are A-share listed, accounting for one-seventh of mainland A-share listed Taiwanese companies.
At the signing ceremony, 12 projects were started with a total investment of 21.6 billion yuan; 24 projects were signed with a total investment of 30 billion yuan. The project covers multiple fields such as new displays, new materials, and biomedicine.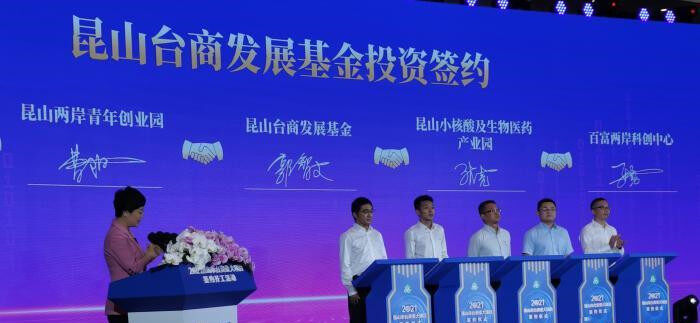 AU Optronics (Kunshan) Co., Ltd. has been rooted in Kunshan for many years. The company's general manager Lin Yaowen said that in 2020, despite the impact of the epidemic, with the help of the local government in Kunshan, the company will still achieve a revenue growth of 73% throughout the year; 2021 From January to August 2009, revenue increased by 30% year-on-year, and the development momentum was strong.
Lin Yaowen said that Kunshan has a good business environment and good service. Taiwanese and Taiwanese enterprises are very comfortable developing in Kunshan; AU Optronics continues to be optimistic about Kunshan and overweight Kunshan. The second phase of the company's LTPS display panel project is estimated to have a total investment of 1.8 billion US dollars. After the new project is put into production, it is expected that the annual output value will exceed 10 billion yuan, which will accelerate the accumulation and accumulation of upstream and downstream projects in the industrial chain.
In 2020, Kunshan initiated the establishment of a Taiwanese business development fund with a total scale of RMB 5 billion, mainly engaged in private equity investment, encouraged cross-strait capital joint ventures, and supported the transformation and development of Taiwanese enterprises and Taiwan's youth in Kunshan for innovation and entrepreneurship. In April 2021, the Kunshan Taiwanese Business Development Fund was jointly funded and established by cross-strait capital. At the event site, the Taiwanese Business Development Fund signed contracts with the four major science and technology innovation platforms in Kunshan to establish a cooperative relationship. It will focus on investment areas such as consumption upgrades, high-end manufacturing, and strategic new industries to help Taiwanese enterprises transform and develop and Taiwan youth innovation and entrepreneurship.
Guo Zhiwen, director of China Development Equity Investment, expects that in the future, through the fund, some Taiwanese youth entrepreneurial projects will be financially supported, to solve some of the problems faced by Taiwanese youth entrepreneurs in the mainland, and to help Taiwan youths to better integrate into the development of the mainland. Kunshan swears youthful sweat, coexisting and co-prospering with the mainland. Editor/He Yuting
0
Collect