Transportation
The initial adjustment of the new Lanhe Railway project was approved
The project has a total length of 147.42 kilometers, a total of 5 stations, and a total investment of 22.916 billion yuan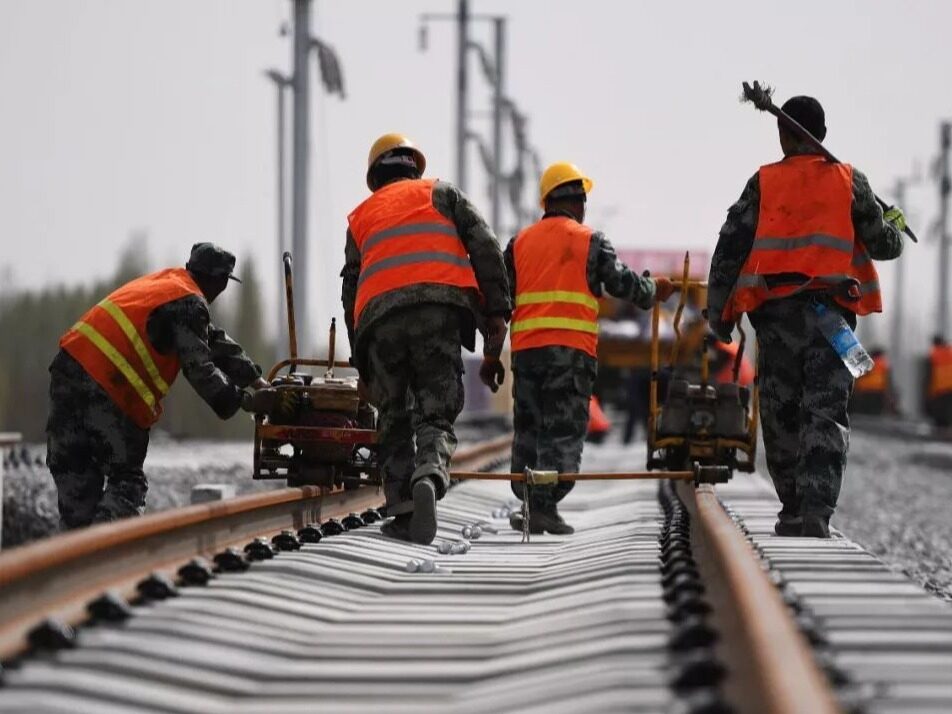 Recently, the preliminary design for the adjustment of the new Lanzhou-Hezuo Railway has been jointly approved by China Railway Group and the People's Government of Gansu Province. This marks an important step in the construction of the Lanzhou-Hebei Railway project and lays a solid foundation for the construction of the entire line in 2021.
Lanhe Railway Project
The new Lanzhou-Cooperative Railway Lanzhou (Xigoucheng) to Gannan Prefecture (Tanggaang) section, with a total length of 147.42 kilometers, approved an estimated investment of 22.916 billion yuan, and a construction period of 6 years. The line is generally in the north-south direction, leading from the west end of Xigucheng Station on Lanxin Railway, passing Liuquan to Yongjing County to Dongxiang County, passing Linxia City to Tumenguan, entering Daxiahe Canyon area to Tanggaang Township in Xiahe County, leading from Xining to Xining. Tangga'ang Station of Chengdu Railway is a joint operation with Xining-Chengdu Railway. There are 5 stations in Tanggaang, Shuangcheng, Linxia, Liujiaxia and Xigucheng on the whole line. Among them, Tanggaang Station is the junction station of Xining-Chengdu Line.
The railway class is a double-track national railway I, and the designed speed of passenger trains is 200km/h (the radius of the plane curve is reserved for 250km/h). The transportation organization is mainly based on passengers, taking into account the transportation of a small amount of goods along the line, and adopts the mode of co-operation of EMUs, regular-speed passenger cars and freight trains.
In the future, with the construction of the Lanhe Railway, Gannan Prefecture's history of non-railway access will end, and at that time it will promote the high-quality economic and social development of Gannan Prefecture, consolidate the results of poverty alleviation, implement rural revitalization, and basically realize modernization and integration into the national one belt and one road simultaneously with Gansu, New West Land-Sea Channel Strategy. Editor/He Yuting
0
Collect