Central enterprises
SPIC and Shandong Province signed a deepening agreement
This time the two parties signed an agreement, SPIC will help Shandong Province to convert new and old kinetic energy
On September 16, 2021, under the witness of Li Ganjie, Deputy Secretary of the Shandong Provincial Party Committee and Governor, Qian Zhimin, Chairman and Party Secretary of SPIC, Wang Shujian, Member of the Standing Committee of the Shandong Provincial Party Committee and Executive Vice Governor, and SPIC Director, Zu Bin, deputy secretary of the Party Group, signed an agreement to deepen strategic cooperation on behalf of both parties.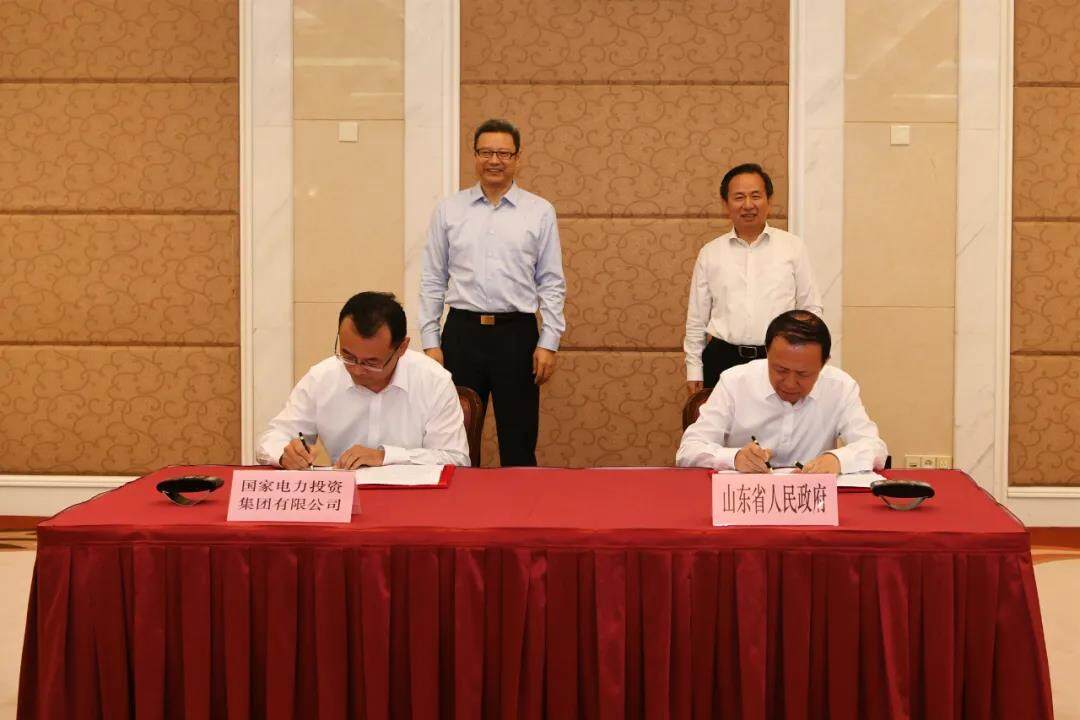 According to the agreement, SPIC will, in accordance with the "Strategic Cooperation Agreement on Major Projects for the Conversion of Old and New Kinetic Energy in Shandong" signed with the People's Government of Shandong Province, on the basis of the good cooperation between the two parties, further deepen the innovation in nuclear energy technology, nuclear power equipment manufacturing, clean energy, etc. Cooperation in the field will help Shandong build a clean, low-carbon, safe and efficient new energy system, accelerate the realization of China's "3060" goal, and contribute to the implementation of major projects for the conversion of new and old kinetic energy in Shandong and build a modern and powerful province in the new era.
Keywords: engineering construction, engineering news
Relevant persons in charge of Shandong Provincial Government Office, Development and Reform Commission and Energy Bureau, Ju Lisheng, Executive Director and Director of Comprehensive Management Department of State Power Investment Corporation, Hou Xuezhong, Chief Engineer of Major Projects and Director of Development Department, Chief Engineer of New Energy and Chairman of the Board of Directors of China Electric Power, and Party Committee Secretary He Xun, relevant persons in charge of the Ministry of Nuclear Energy, Shandong Research Institute, National Nuclear Demonstration, Shandong Nuclear Power, and Shandong Branch attended the meeting.
0
Collect