Macro
Li Xiaopeng spoke with the Minister of Infrastructure of Slovenia
Slovenia attaches great importance to strengthening friendly cooperation with China in the field of transportation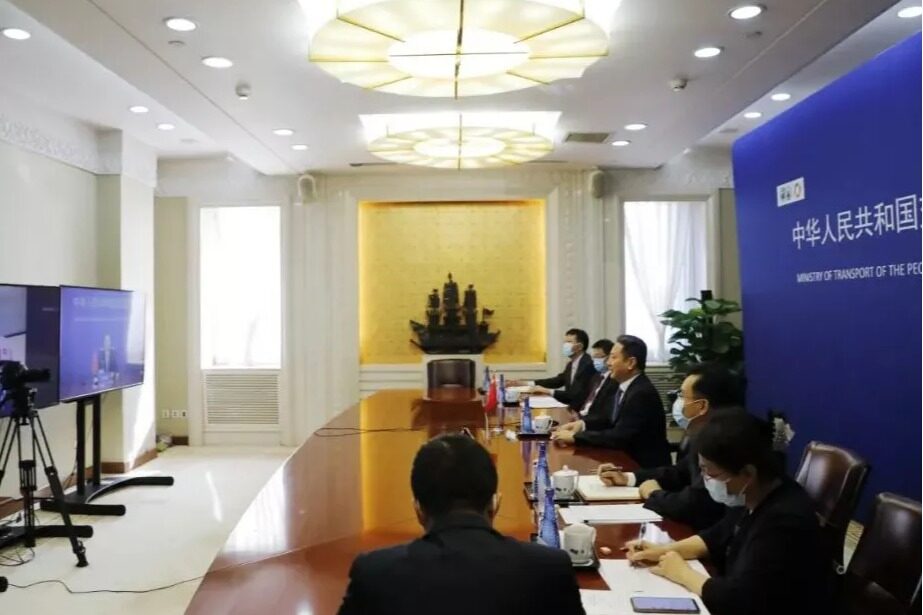 In the process of promoting the construction of the Belt and Road Initiative, China-Sri Lanka cooperation in infrastructure construction in the field of transportation has been fruitful. On September 15, the Minister of Transport Li Xiaopeng and the Minister of Infrastructure of Slovenia, Jernej Vltovich, had a phone conversation. The two sides exchanged views on issues of common concern.
Li Xiaopeng pointed out that Slovenia is an important cooperative partner of China in the EU and Central and Eastern Europe. The transportation industry has always played a very important and active role in the development of bilateral relations. In recent years, the transportation authorities of the two countries have maintained friendly exchanges, and Chinese companies are also actively seeking opportunities for mutually beneficial cooperation with Sri Lankan companies. The Ministry of Transport of China is willing to maintain active communication with the Ministry of Infrastructure of Sri Lanka on the mutual recognition of professional qualifications in the field of transportation, creating good conditions for cooperation between enterprises and adding new practical results to the cooperation between China and Sri Lanka in the joint construction of the "Belt and Road".
Vltowitz said that Slovakia and China are traditionally friendly and have huge market potential. The Ministry of Infrastructure of Sri Lanka attaches great importance to deepening pragmatic and friendly exchanges and cooperation with the Ministry of Transport of China, and is willing to continue to strengthen dialogue and exchanges with China in the fields of infrastructure construction, pragmatic cooperation and common development, so as to push the two countries' transportation cooperation to a new level.
To further strengthen the sustainable development of the transportation field, Li Xiaopeng invited Vltowitz to lead a delegation to attend the second United Nations Global Sustainable Transport Conference online. Vltowitz thanked for the invitation and believed that the theme of the conference was meaningful not only for the present but also for the future development of transportation. He said he would actively participate in the meeting. Editor/Xu Shengpeng
0
Collect