Construction Frontline
Welding construction of China-Laos railway seamless track completed
China Railway Second Bureau laid a solid foundation for the opening of the entire China-Laos railway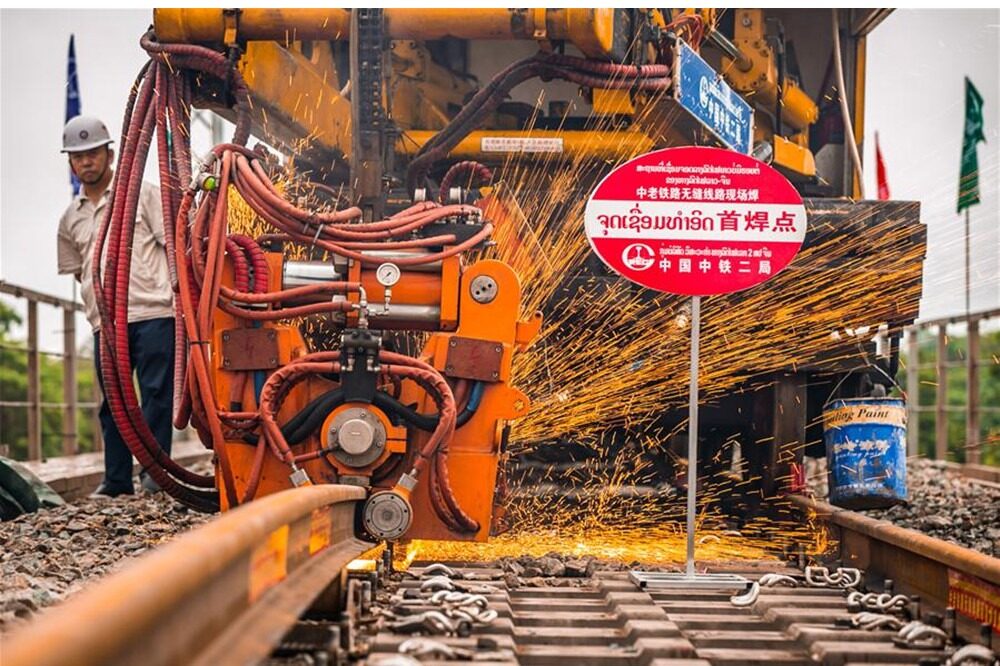 On September 16, 2021, with the completion of the welding of the last two rails of Vientiane South Station in Laos, the welding construction of more than 400 kilometers of seamless track of the China-Laos Railway of China Railway Second Bureau was completed, laying the foundation for achieving the goal of opening to traffic at the end of 2021.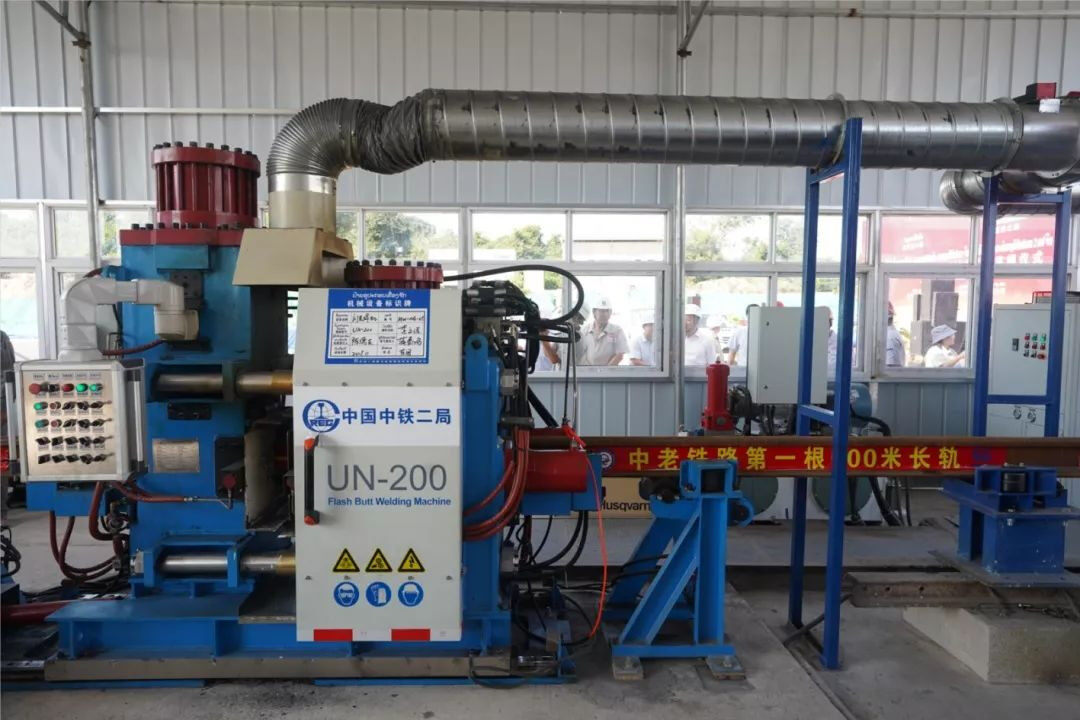 It is reported that China-Laos Railway Co., Ltd., which is constructed and operated by China-Laos Railway, has learned that since the construction of the track-laying base welding team of China-Laos Railway Second Bureau broke ground in May 2020, the cadres and employees of the track-welding base have overcome the construction of the site and equipment in the rainy season. Difficulties such as late arrival. A total of 75 tunnels, 165 bridges, and 20 stations, which lasted 16 months, successfully completed the construction tasks of welding of 500-meter long rails and welding of seamless tracks on the whole line. On-site technical supervisor Jiang Yong said that the seamless steel rails used by the China-Laos Railway need to be welded 19 times to connect the 25-meter standard rail to a 500-meter long rail. "This is China's first one-machine double-head rail welding machine. It has higher welding reliability than previous rail welding machines. This is also the first time that rail welding equipment designed, manufactured, and purely domestically produced in China has been used in the Belt and Road Railway. under construction."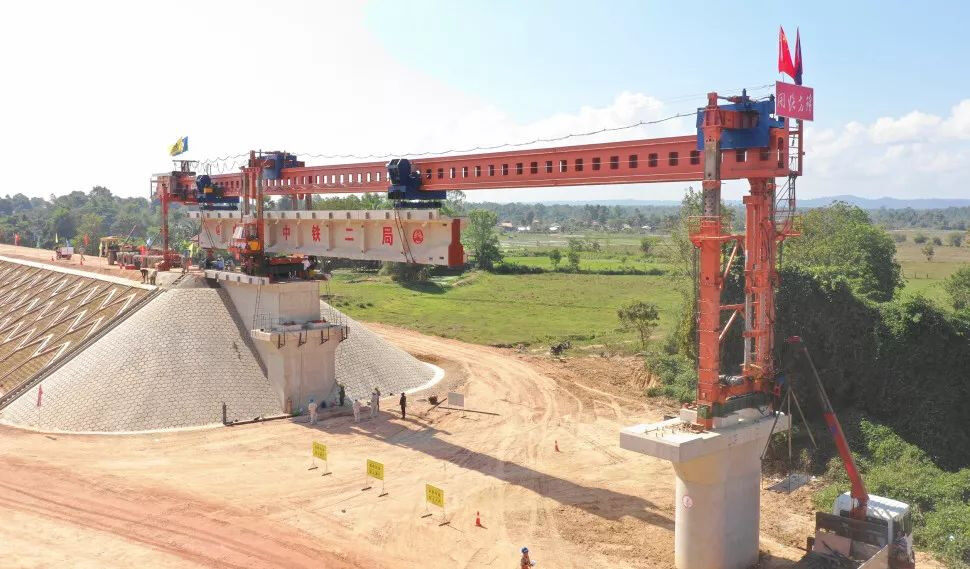 The production line of the China-Laos Railway Welding Base of the Second Bureau of China Railway, on the basis of all adopting Chinese technology, Chinese equipment and Chinese standards, combined with the needs of the Mowan Railway project, has carried out equipment and process layout innovations. ) Configuration, can weld two rails at the same time, effectively guarantee the production quality and efficiency of the welding joints of Mowan Railway, at the same time greatly reduce the base construction cost, shorten the base construction period, and innovate a temporary rail welding base model suitable for overseas projects . Xiao Qianwen, general manager of the Laos-China Railway Co., Ltd., said that at present, the China-Laos Railway is undergoing completion acceptance, and the remaining engineering and operational preparations are steadily advancing towards the goal of opening to traffic at the end of the year.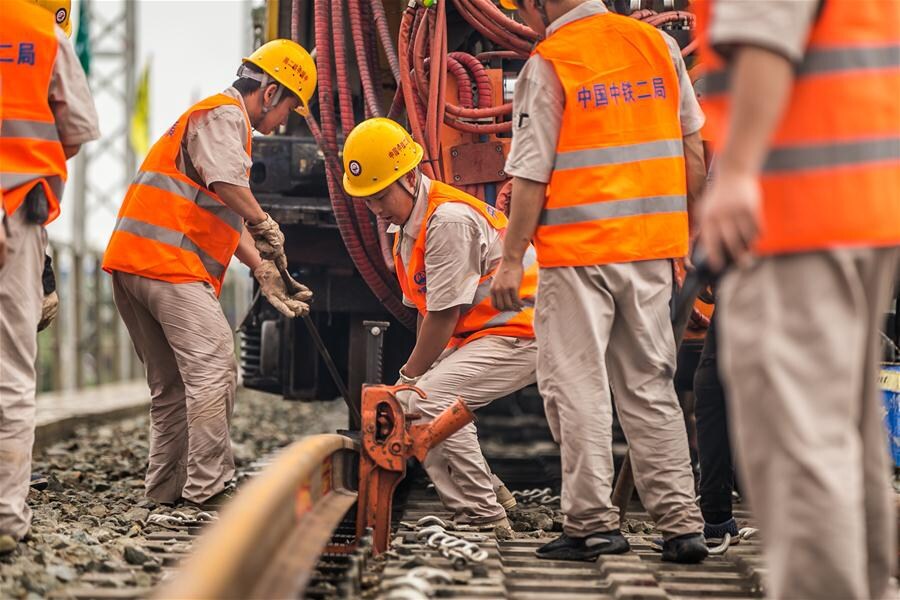 Keywords: One Belt One Road, One Belt One Road News, Overseas Projects
China Railway Second Bureau actively implements the One Belt One Road initiative and has made important contributions to the opening of the China-Laos Railway in December 2021. Editor/Tian Zengpeng
0
Collect