Forum
Here comes the opening of the first Carbon Summit Carbon Neutral Yantai Forum!
This forum will strengthen cooperation in areas such as new energy, low-carbon and clean-up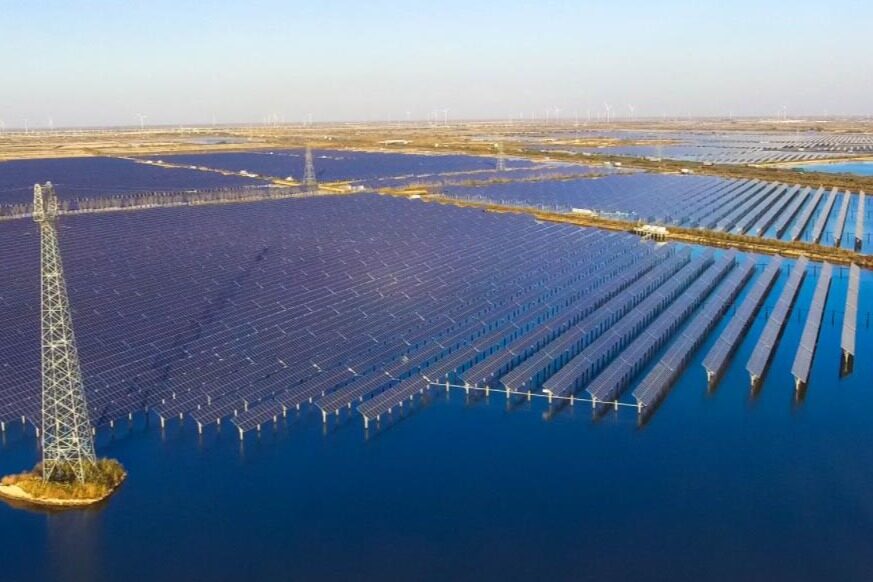 Carbon peaking and carbon neutrality are huge driving forces for the high-quality development of China's economy in the future, and are also the core keywords for achieving green development in various regions. In the context of low-carbon transition, Shandong Province clearly proposes to accelerate the conversion and integration of new and old kinetic energy, and unswervingly follow the path of ecological priority, green and low-carbon high-quality development. As a pioneer city for green and low-carbon development in Shandong Province, Yantai City has been actively promoting the rapid growth of the clean energy industry in recent years while safeguarding the green waters and mountains, striving to create a national carbon peak carbon neutral demonstration zone, and striving to achieve "double carbon" "Change lanes and overtake in the context of the target.
Contribute to dual carbon goals
In order to speed up the construction of a clean and low-carbon energy system, further expand cooperation, share wisdom, and promote high-quality carbon peaks and achieve the goal of carbon neutrality, the Shandong Provincial Development and Reform Commission, the Yantai Municipal People's Government, the Chinese Nuclear Society, and the China Machinery Industry Federation , China Energy News Agency, hosted by Yantai Development and Reform Commission, Yantai Emerging Industry Development Promotion Center, Yantai Zhongchuang Nuclear Power R&D Center, "2021 Carbon Peak and Carbon Neutral Yantai Forum" will be held from October 19th to 21st. Hosted in Yantai City, Shandong Province. During the forum, the China Nuclear Society 2021 Academic Annual Meeting, 2021 China (Yantai) Nuclear Energy Safety and Nuclear Power Industry Chain Summit Forum, 2021 China International Nuclear Power Industry and Equipment Exhibition, 2021 China (Yantai) Carbon Peak and Carbon Neutrality Energy equipment expo, new era nuclear industry spirit propaganda party and other activities.

With the theme of "Green Development and Low-Carbon Future", this forum will invite relevant authorities in the energy industry, academicians and experts in the energy field, industry associations, scientific research institutions, domestic and foreign companies and international institutions related to the industrial chain to focus on carbon trading. Discussions were conducted on topics such as market, hydrogen energy and energy storage, high-end equipment manufacturing, low-carbon city construction, comprehensive utilization of nuclear energy, nuclear technology application, and offshore wind power, and continued to optimize the construction of a national clean, low-carbon, safe, and efficient modern energy system and the continuous optimization of Shandong's energy structure , Yantai City provides strong support for the construction of the National Clean Energy Demonstration City. As an important content of this forum, my country's nuclear science and technology community has the most comprehensive, largest, and most influential academic exchange platform-the China Nuclear Society's 2021 academic annual meeting this year will showcase and exchange various nuclear science and technology in the past two years. Innovative achievements in the field of disciplines promote the comprehensive development of nuclear basic sciences, nuclear medicine, nuclear agriculture, nuclear power, nuclear fuel-related industries, and nuclear technology industries, and promote more nuclear technology to serve the construction of the national economy.
"China (Yantai) Nuclear Energy Safety and Nuclear Power Industry Chain Summit Forum" is a high-end brand forum created by Yantai City, and is currently the only high-end dialogue platform for the entire industry chain in the nuclear power industry across the country. Since 2016, the Yantai Municipal Government has held five consecutive forums with Shandong Energy Administration, China National Nuclear Corporation, State Power Investment Corporation, China General Nuclear Power Corporation, China Energy News and other units, inviting people from national ministries and commissions, scientific research institutions, universities and industrial chains. Experts, academicians and business representatives from upstream and downstream enterprises participated in the meeting, with a total of more than 3,000 participants. "China International Nuclear Industry and Equipment Exhibition" is hosted by China Machinery Industry Federation. It is the annual regular meeting of the domestic nuclear power industry. It has been held for 14 consecutive times and will be permanently settled in Yantai from 2020. This exhibition will focus on comprehensively displaying the latest technologies and equipment in nuclear power technology applications and nuclear power equipment manufacturing at home and abroad. The "China (Yantai) Carbon Peak Carbon Neutral Energy Equipment Expo" sponsored by China Energy News is the first domestic exhibition with the theme of carbon peak carbon neutrality. It sets up a low-carbon achievement exhibition area and a Yunda Wuzhi exhibition area to focus on exhibiting China and foreign countries. New technologies, products, scenarios and solutions of energy companies in the fields of traditional energy, new energy low-carbon and clean, cloud computing, Internet of Things, mobile Internet, big data, smart cities, etc.
Keywords: engineering construction information, state-owned enterprise engineering news
It is understood that in recent years, Yantai City has introduced a number of carbon reduction measures in industrial structure upgrading, energy structure adjustment, low-carbon transportation system construction, and carbon emission trading system construction. In the future, it will mainly focus on optimizing energy structure and strictly controlling coal consumption. The total amount, vigorously develop clean energy, improve energy utilization efficiency in key areas, and comprehensively promote the green transformation of key industries and fields such as electric power, non-ferrous metals, transportation, and construction. It is also learned that regarding more preparations and highlights of this forum, the organizers will hold a press conference of "2021 Carbon Peak Carbon Neutralization Forum" in Beijing on October 11.Editor/Xing Wentao
0
Collect