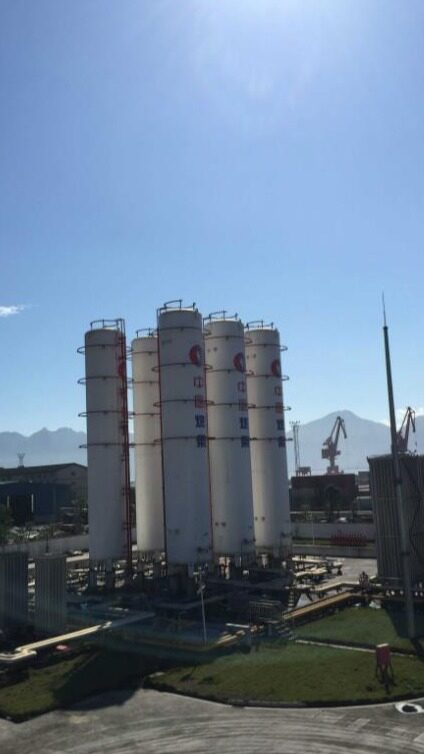 Central enterprises
China Gas and Baidu reached a comprehensive strategic cooperation
The two parties will accelerate the group's digital transformation and smart energy construction process
On September 17, 2021, China Gas Holdings Limited (hereinafter referred to as "China Gas", 00384.HK) and Beijing Baidu Netcom Technology Co., Ltd. (hereinafter referred to as "Baidu") signed a strategic cooperation agreement. Huang Yong, Executive Director and CEO of China Gas, Liu Chang, Executive Director and Vice President of China Gas, Wang Haifeng, Baidu CTO, and Yang Zhaoming, Vice President of Baidu Smart Cloud attended the signing ceremony.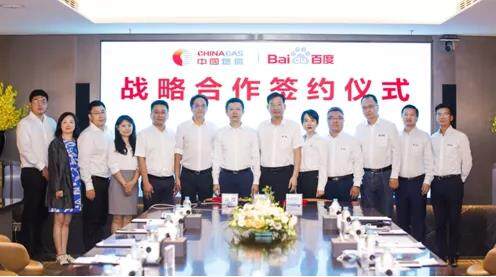 According to the content of the agreement, the two parties will give full play to the advantages of resources, technology, and management in their development fields, in the construction and operation of smart cities, digital asset utilization and digital transformation, Baidu cloud map and AI, intelligent customer service and marketing, and the "dual carbon" strategy Develop comprehensive strategic cooperation in multiple scenarios such as financial technology product development, and jointly deepen the domestic market. Up to now, China Gas has successively reached strategic cooperation framework agreements with China Mobile and China Unicom. The partnership with Internet service giant Baidu this time will accelerate the group's digital transformation and smart energy construction process, and build a digital gas group, further demonstrating its compliance with the trend of the digital economy era, fulfilling the national carbon peak carbon neutral goal, and building a joint strategic partnership The new ecology of energy interconnection accelerates the transition to an integrated smart energy operator, and incubates the confidence and determination of the "second growth curve".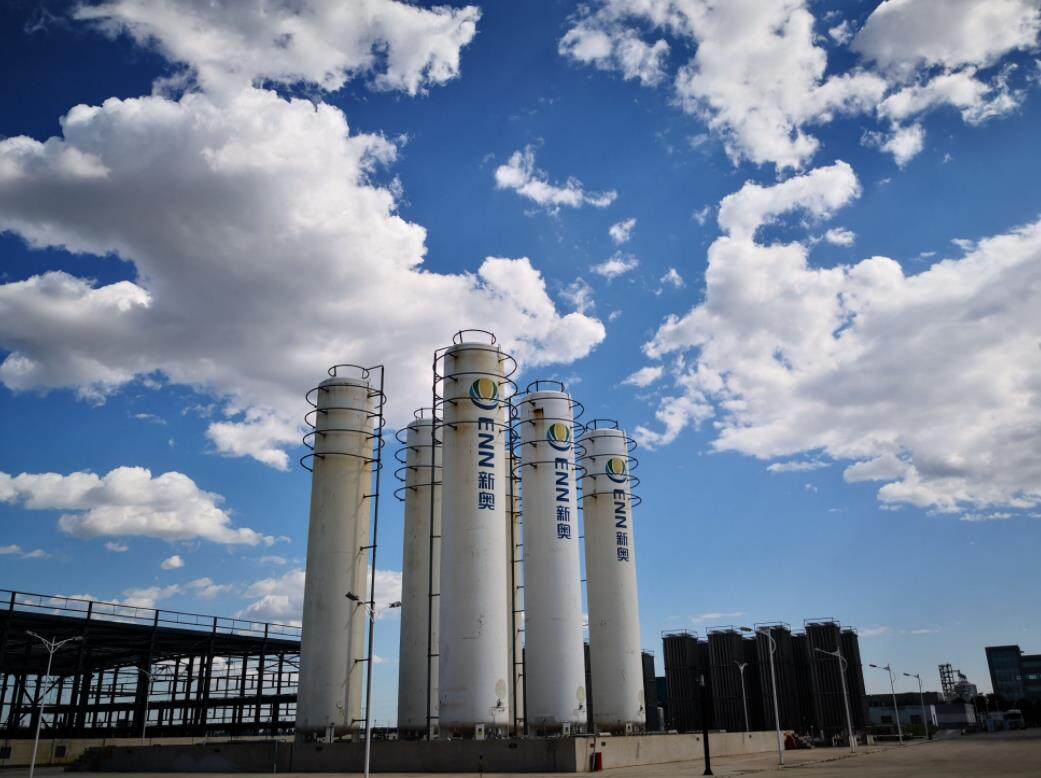 In the context of the rapid iterative development of the digital economy, the pace of intelligent upgrading of China's energy industry has accelerated. As an urban pipeline gas supplier with more than 640 projects in 30 provinces, municipalities, and autonomous regions across the country, China Gas is making every effort to accelerate the group's digital transformation and smart energy construction process; Baidu, as one of the leading Internet service providers in China, is taking hold Carbon peaks and carbon neutral development opportunities, and actively expand the application of artificial intelligence in the energy field. China Gas stated that it will build on its existing digital and intelligent construction results and fully leverage Baidu's advantages and experience in big data and AI to carry out comprehensive cooperation with Baidu to continue to enhance the core competitiveness of the group. With the help of this cooperation, the two parties will launch my country's only world-class artificial intelligence platform-"Flying Paddle", the largest practice in my country's energy industry. According to the agreement, the two parties will also establish a "China Gas Digital Technology Committee" to comprehensively promote the digital construction process of China Gas, and will also introduce Baidu's "AICA|Chief AI Architect Training Program" and other training systems and mechanisms through training and technical salons. Through joint development and other methods, a talent team that meets the needs of China Gas's digital transformation will be cultivated, and the frontline employees of gas can be benefited by digitalization.
It is worth noting that under the guidance of the China Gas Group Digital Technology Committee, Baidu will participate in the construction of China Gas's digital construction project, refine digital assets, build a proprietary cloud, business operation management platform, intelligent integrated energy management platform, and a national gas Intelligent data application systems such as map, dangerous transportation management and dispatch, artificial intelligence Internet of Things, traffic and supply chain services, emergency response, etc., deeply integrate energy business and artificial intelligence to achieve win-win development for both parties.  
Inject new momentum into the construction of smart cities
With the vigorous development of my country's energy transition and Internet technology, during the "14th Five-Year Plan" period, building new energy infrastructure, advancing the energy revolution, and building smart energy systems have become core tasks in the energy field. Since 2021, China Gas has frequently joined hands with technology giants to intelligentize and digitally transform and upgrade the energy industry, which is a typical example. "As a company dedicated to the promotion, popularization and application of clean energy, China Gas will follow the trend of digital development, uphold the concept of sustainable development, vigorously develop green and smart energy, and contribute to global carbon emission reduction." Liu Minghui, Chairman and President of China Gas Group, said, "This time we will join forces with Baidu to integrate advantages and complement resources, and work together to make new Internet technology achievements faster and better applied to the process of smart energy construction. , To provide users with more convenient and efficient smart energy services."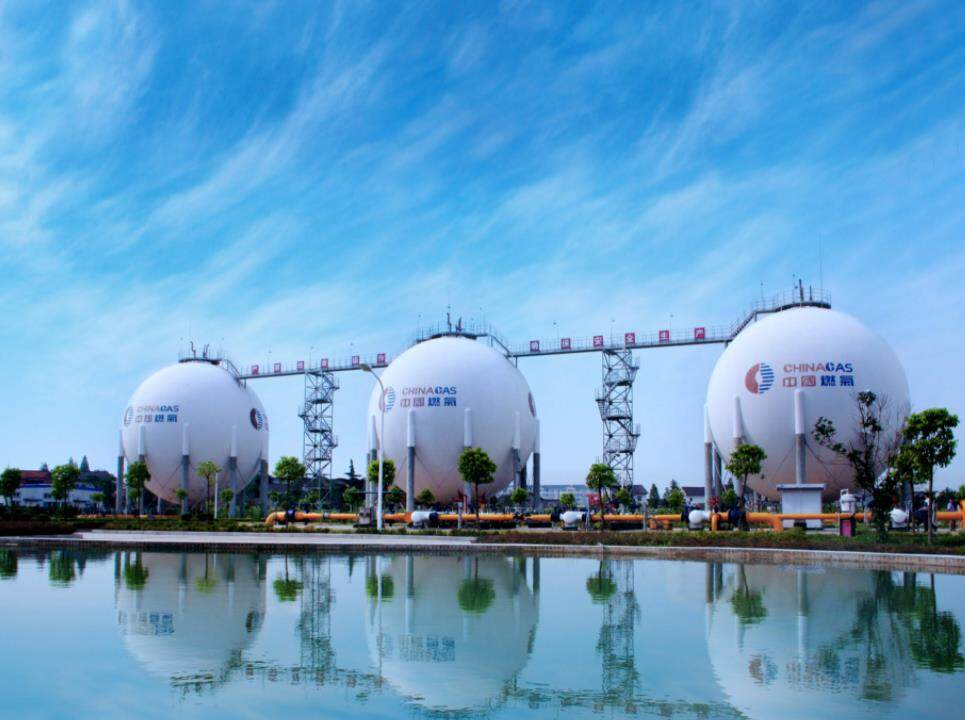 According to the agreement, the two parties will be committed to facing the "one city, one network" market, deeply integrate energy business with artificial intelligence, open up the business cycle of "home", "car", "road", and "park", and provide a complete solution for smart cities , And efficient solutions for the Industrial Internet. The two parties intend to expand and roll out the "One City, One Network" project across the country, and first try in Jiaxing, Xiangyang, Nanning, Wuhu and other places. "In the future, we plan to roll out the'one city, one network' business across the country and leverage the core strengths of both parties to provide services in photovoltaic green power, integrated photovoltaic buildings, smart power distribution networks, power sales transactions, smart power operation and maintenance, and smart storage. Business modules such as energy, green transportation, and hydrogen energy applications fully explore the value of artificial intelligence, gradually build a user-centric smart energy ecosystem, promote the growth of Chimbus's inherent core business, and inject new momentum into the construction and development of smart towns." Liu Minghui Say.
Deeply cultivate wisdom, low-carbon gas, and promote economic development, energy conservation and carbon reduction. With the support of carbon peak and carbon neutrality goals, the pace of clean and low-carbon transformation of my country's energy structure will accelerate. Natural gas is the cleanest and low-carbon fossil Energy is considered to be the main growth point of my country's energy structure adjustment and the main force in the low-carbon transition. According to the "China Natural Gas Development Report (2021)" jointly issued by the National Energy Administration, the Development Research Center of the State Council, and the Ministry of Natural Resources on August 21, 2021, my country's natural gas consumption is expected to reach 430-450 billion cubic meters in 2025. This is an increase of 37% compared to 2020, and it is believed that natural gas is an important force for achieving the "dual carbon" goal and "beautiful China", and is one of the important ways to build a clean, low-carbon, safe and efficient energy system.
In fact, under the general trend of smart, green, and low-carbon development, the smart gas "craze" has also started. According to the content of the agreement, in addition to participating in the formulation of national standards for gas and other energy-related carbon peaks and carbon neutrality, the two parties will also work together to promote industry support plans that encourage the consumption of high-quality natural gas and the application of artificial intelligence technology, with special attention to the impact of blockchain technology and identification systems. Gas consumption and carbon emission identification capabilities, A-IoT in predicting energy consumption, the value that micro-grid tuning can generate, and the application of artificial intelligence in carbon peak carbon neutrality and financial technology business applications. In order to help local governments take into account the goals of economic development and energy saving and carbon reduction, the two parties will deeply integrate each other's core strengths, taking innovative solutions such as zero-carbon parks, carbon emission reduction general contracting, and LNG autonomous driving road networks as the starting point, and actively serve The national carbon peak, carbon neutral target and established strategy for common prosperity. Editor/Xing Wentao
0
Collect