Hydroproject
6 billion! Bidding for Water Conservancy Projects in Nanchang City
The completion of the project will regulate the water level of the river and maintain the spatial pattern of urban water ecology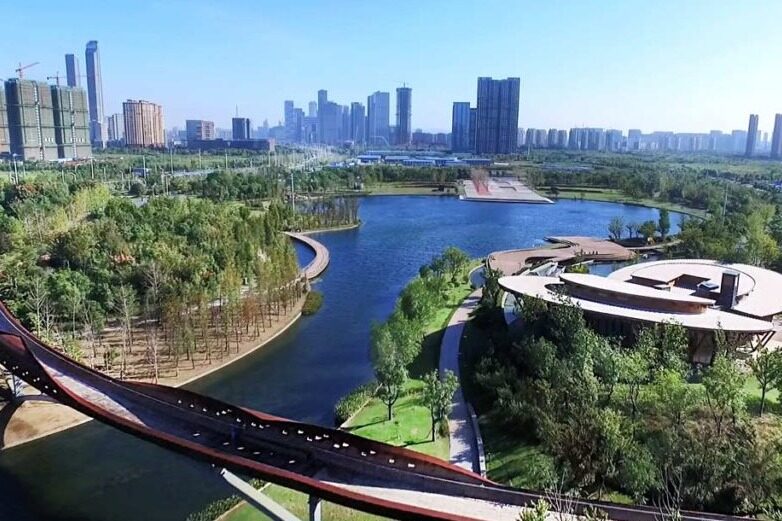 On September 18, 2021, Jiangxi Provincial Tendering and Bidding Network issued the consultation announcement on the tendering agency service project for the general contracting project of the comprehensive renovation project of the downstream of the Ganjiang River in Nanchang. The tenderer Jiangxi Ganfu Weilv Renovation Co., Ltd., the total project investment is about 60 100 million yuan.
Project Overview
The project location is the new district of Nanchang City, Nanchang County, and the high-tech zone. The general contracting project of the comprehensive renovation project at the lower reaches of the Ganjiang River is about 243km in the river section below Bayi Bridge in Nanchang City, Ganjiang. Large (2) Type II and other projects. It mainly includes Nanchang Water Conservancy Project and Zhoutou Protection Project. The Nanchang Water Conservancy Project is composed of the main branch, the north branch, the middle branch and the south branch. The main buildings of the project include a sluice lock, a ship lock (1000-ton level III), a fishway, and a connecting section. The Zhoutou protection project is the Yangtze Zhoutou and Hejiaojitou protection projects. The protection project adopts riprap, prefabricated U-shaped sheet piles, and prefabricated ecological frame revetments.
Access to consultation documents
Interested bidders are requested to bring the original business license and the original legal representative's authorization letter (such as the legal representative) from 9:00 on September 18, 2021 to 17:00 on September 26, 2021 (excluding holidays). If you register in person, you don't need to provide the original ID card to register at the Ganfu Weilu Project Construction Headquarters (No. 1 Yanjiang South Avenue) in Nanchang City. The price of the consultation document is RMB 500. The consultation document is non-refundable after sale.
Keywords: engineering news, engineering construction information
The deadline for submission of documents is at 9:30 on September 29, 2021. The place for submission of bid documents is the conference room on the first floor of the Construction Headquarters of Ganfuweilu, Nanchang City. Editor/Sang Xiaomei
0
Collect