Hydroproject
China adds 1.2 billion U.S. dollars to water plan the Belt and Road Initiative
China plans to open a water diversion project in Thailand, a significant progress in extending the Belt and Road Initiative to Thailand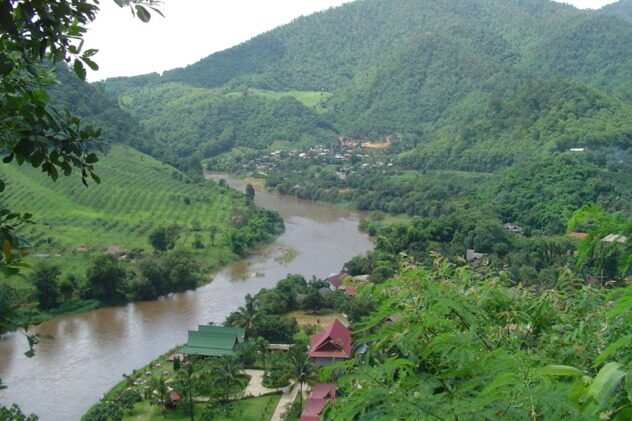 According to Jiandao.com, it is reported that a Chinese contractor is expected to win an ambitious water diversion project in Thailand. If successful, this bidding will be a significant progress for China to extend the Belt and Road Initiative to Thailand.
Veerakorn Kamprakob, a member of Thailand's ruling party, Pharang Pracharat, told Jiandao.com that he was approached by a company that is "one of the top five state-owned enterprises in China". The company proposed funding and construction of the Yuam River diversion plan, which envisages the construction of a 69-meter-high dam on a river in northwestern Thailand near the border with Myanmar and a 61-kilometer-long tunnel to the Bhumibol Reservoir. The purpose is to meet the growing demand for water by residents and rice farmers.
The project was first proposed in the early 1990s, but due to an estimated seven-year construction cost of US$2.1 billion, no progress has been made. However, Veerakorn, the vice chairman of the special committee of the Thai Parliament that evaluated the project, said that the Chinese company has offered to implement the project at a price of US$1.2 billion within four years.
Veerakorn told the Thai media: "If China builds this for us, we don't have to spend a penny; we don't have to invest ourselves. If the Chinese want to do it, we should let them do it." Following the successful environmental impact assessment last week , The plan has gained momentum in the past few days. On Monday, the Royal Irrigation Department called on consultants to bid on the project, which will be a joint venture between the public and private sectors.
The plan has caused controversy in Thailand, and some people believe that cheaper alternatives can be used. Sitang Pilailar, a scholar in the Department of Engineering at Bangkok Agricultural University, believes that irrigation can be improved by preventing leaks in the existing system. He told Jiandao.com: "When the Royal Irrigation Department pumped water from the dam, 40% of the water was lost in the pipeline along the way."
Keywords: overseas engineering, international engineering construction, foreign engineering construction news
If the project is indeed funded by China, it will be a major success for Beijing to try to break into Thailand's infrastructure sector, following the US$9.9 billion Thailand-China high-speed railway, which is currently dominated by Japanese and European companies.Editor/XuNing
0
Collect