Forum
The first Chagan Lake Green Development Forum opened in Songyuan
The meeting boosted the high-quality development of Jilin's new energy industry and the construction of a strong ecological province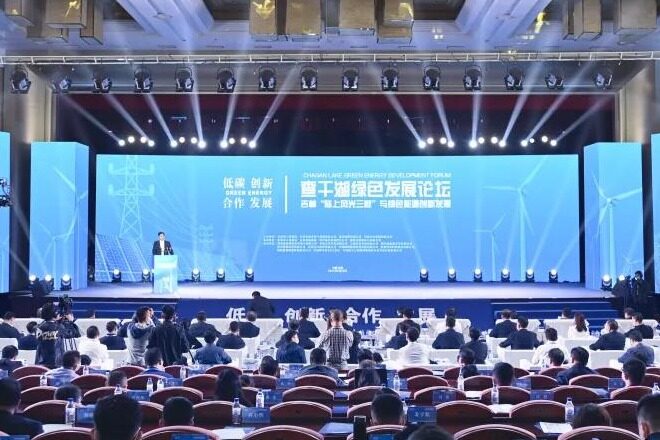 On 29th, 20219, the first Chagan Lake Green Development Forum opened in Songyuan. The forum thoroughly implemented the Jinping Ecological Civilization Thought, with the purpose of creating a new highland of green energy innovation and cooperation, and assisting the construction of Jilin's ecologically strong province and the development of national new energy production bases . Nearly 300 people including academicians and experts in related fields and business representatives participated. Provincial Party Committee Deputy Secretary and Governor Han Jun attended and delivered a speech.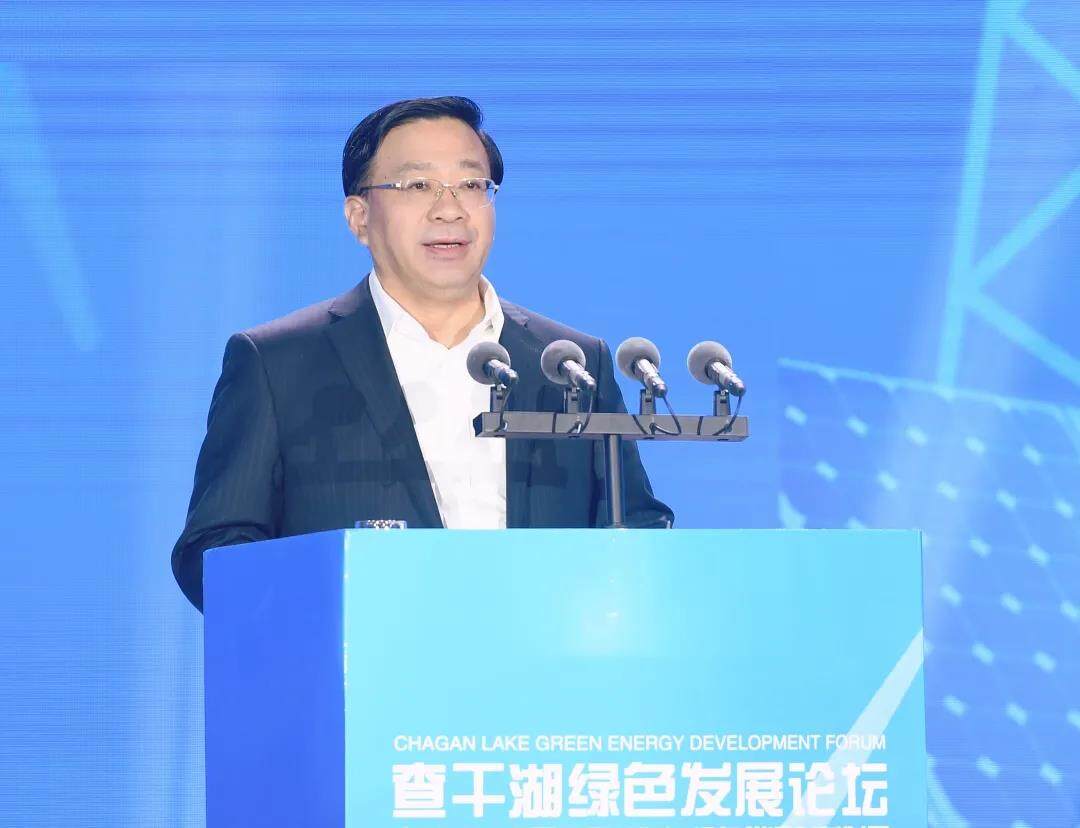 Han Jun firstly, on behalf of the Jilin Provincial Party Committee and the Provincial Government, welcomed the guests participating in the forum and expressed gratitude to friends from all walks of life for their care and support for the revitalization and development of Jilin. He emphasized that at present, the revitalization and development of Jilin has entered the "fast lane". The whole province is thoroughly implementing the spirit of the important instructions of General Secretary Xi Jinping's important speech, fully implementing the "one master and six double" high-quality development strategy, and accelerating the construction of multi-point support and multi-point support. The new pattern of industrial development with simultaneous development of industries and diversified development has promoted Jilin's revitalization and development to take the lead in achieving new breakthroughs. The "14th Five-Year Plan" period is the key period, window period and opportunity period for the transformation of the energy industry. Jilin Province will seize the "dual-carbon" opportunity and insist on taking the "Three Gorges on the land" as a landmark project in the west, based on wind and light. , Water, geothermal, oil shale and other new energy and renewable energy advantages, and strive to build a national-level new energy production base.
The first is to focus on improving the supply of new energy, coordinate the construction of the "Three Gorges on Land" and other projects in the western region, and promote the transformation of resource advantages into industrial advantages.
The second is to focus on promoting the consumption and utilization of new energy, build tens of millions of kilowatts of new energy consumption bases, export bases, and hydrogen production bases, promote the construction of the UHV channel for the "Jiyin Power Transmission to South", build "green power" parks, and create " Hydrogen Valley in Northern China".
The third is to focus on promoting the integration of new energy industries, focusing on wind power, photovoltaics, hydrogen energy, energy storage, carbon fiber and other industrial chains to attract investment, build chain extensions and supplement chains, and create clean energy equipment manufacturing industrial clusters.
The fourth is to focus on providing high-quality service guarantees, and strive to build a platform for exchanges, cooperation, and innovation for the development of the new energy industry.
I sincerely hope that the participating academicians and experts will give advice and suggestions for Jilin, and promote the high-quality development of Jilin's new energy industry and the construction of a strong ecological province. It is hoped that relevant enterprises will speed up their investment in Jilin around the entire industrial chain of the new energy industry, plan the construction of major projects, explore the joint construction of R&D centers, and achieve win-win cooperation. It is hoped that relevant provinces will cooperate with Jilin to build new energy consumption and delivery bases, jointly develop new energy consumption markets, and accelerate energy substitution. Han Jun emphasized that it is necessary to actively strive for relevant ministries and commissions to pay attention to and support Jilin as always, and provide guidance and tilt in planning, policy support, reform experiments, and major project construction to enhance the national influence and competitiveness of Jilin's new energy industry. Keywords: engineering construction, engineering news
At the opening ceremony of the forum, the Chagan Lake Green Development Forum cooperation initiative was released. Zhang Jianhua, Director of the National Energy Administration, delivered speeches in the form of video, Hou Qijun, General Manager of China National Petroleum Corporation, Zhang Zhigang, General Manager of State Grid Corporation of China, delivered speeches, and Academician Zhao of the Chinese Academy of Sciences. Tianshou and Peng Suping, academician of the Chinese Academy of Engineering, made keynote speeches.Editor/Xing Wentao
0
Collect