Geopolitics
Iran and Kazakhstan discuss restoring energy swaps
The Minister of Energy of Kazakhstan stated that the country intends to resume its crude oil swap supply with Iran.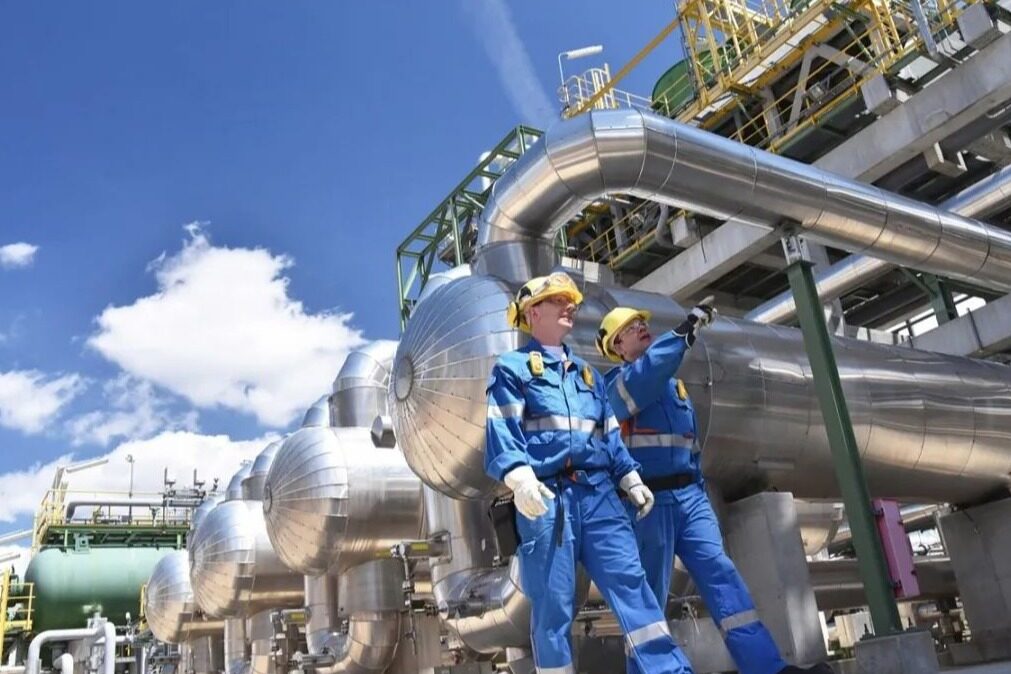 The head of the Iranian Trade Development Organization stated that a large Iranian trade delegation will soon go to Kazakhstan to develop economic relations between the two countries. When meeting with the Deputy Minister of Trade and Integration of Kazakhstan, the Iranian Trade Development Organization Alireza Peyman Pak mentioned the different and serious attitude adopted by the new Iranian government in developing trade relations with other countries. He said to his neighbors: In the silent ministry, he is also the president. I have announced many times in the election program and its importance has been recognized.
The head of the Trade Development Organization added: "According to the President's orders and priorities, we have been pursuing the development of trade with neighboring countries, and on this basis, we have formulated a plan for the Trade Development Organization." Therefore, the Eurasian countries are Iran's foreign counterparts. The top priority of trade, enjoys a privileged position in Eurasian countries, Russia and Kazakhstan.
"Kazakhstan is a good market for Iranian products, and at the same time, this country has the ability to meet many of our country's needs," said the Deputy Minister of Industry, Minerals and Trade.
Peman Parker added: "The low data of bilateral trade does not meet the goals of both parties. Increasing bilateral trade volume is the most important goal of developing trade relations. This requires both parties to make a serious determination." He emphasized bilateral peace in the fields of banking, logistics and trade. Multilateral agreements are a way to quickly remove obstacles. He said: "It is necessary to establish bilateral financial channels to overcome the sanctions issue, and significant progress has been made. It was produced with the cooperation of all parties." We have a Kazakh language.
The head of the Iranian Trade Development Organization also announced that a large Iranian delegation is about to visit Kazakhstan for further coordination. Peman Park pointed out the important role of exhibition activities in the development of trade between the two countries, and suggested holding an exhibition of Kazakhstan's capacity in Iran and an exhibition of Iran's capacity in Kazakhstan. After the meeting, Cair Tvrbanf, Deputy Minister of Trade and Integration of Kazakhstan, also emphasized the importance of this meeting, which stems from the method of regional development in Kazakhstan. He said: Unfortunately, the corona restriction will hinder the development of the two countries' plans. Advance.
He added: "Considering the important position of the Iranian Trade Development Organization as the foreign trade regulatory agency of the Islamic Republic of Iran, we are trying to remove existing obstacles through cooperation and coordination, including holding multiple meetings to review issues in different countries. Development was completely interrupted.
The Deputy Minister of Trade and Integration of Kazakhstan continued: "More than 20 representatives of Kazakhstan's large companies and Iran's private and public sectors participated in these meetings, which demonstrates the desire and determination of both parties to develop trade relations. ."
Turbanov also suggested that the time lost during the corona should be made up by speeding up the joint plan, especially the preparations for the 17th session of the joint committee. Noting the convening of the 17th Iran-Kazakhstan Joint Economic Cooperation Summit, cleaning issues, strengthening the Caspian Sea trade, and developing cooperation within the framework of the Eurasian Economic Union and ECO, and announcing that it is preparing to be one of the key topics of discussion in the field of energy exchange . Editor/Xu Shengpeng
0
Collect