Municipal
22 projects in Leshan started intensively
The total investment is 21.32 billion yuan, which will optimize the regional industrial structure after it is put into use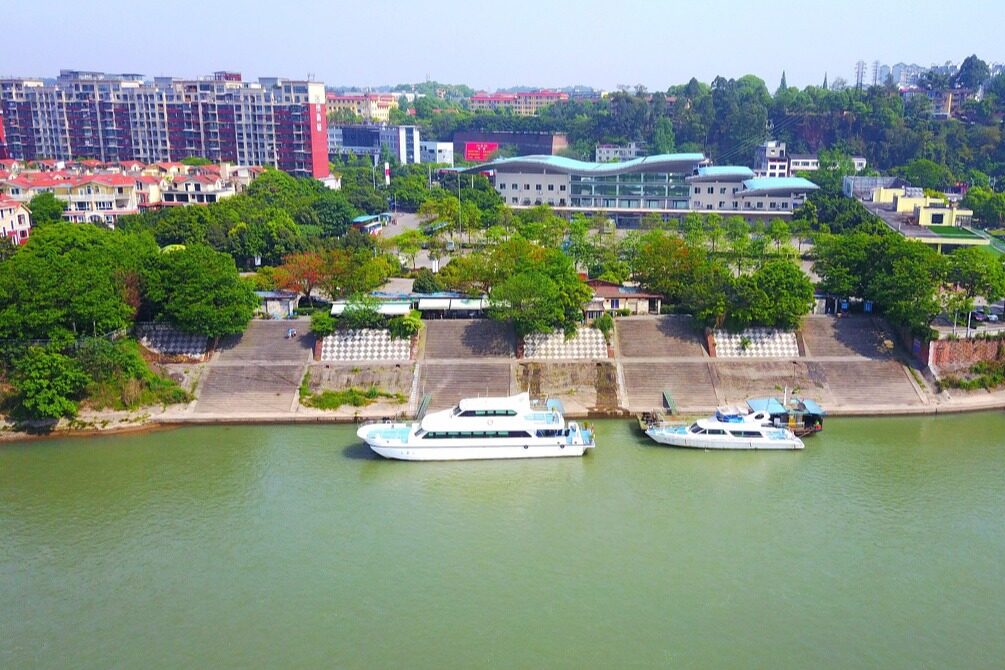 On October 8, 2021, the concentrated start of major engineering projects in the fourth quarter of Sichuan Province was officially held at the Leshan branch venue. It is reported that a total of 22 projects in Leshan have been intensively started this time, with a total investment of 21.32 billion yuan. Major projects under construction cover transportation, energy, urban construction, industry, farmland water conservancy, public services and other fields.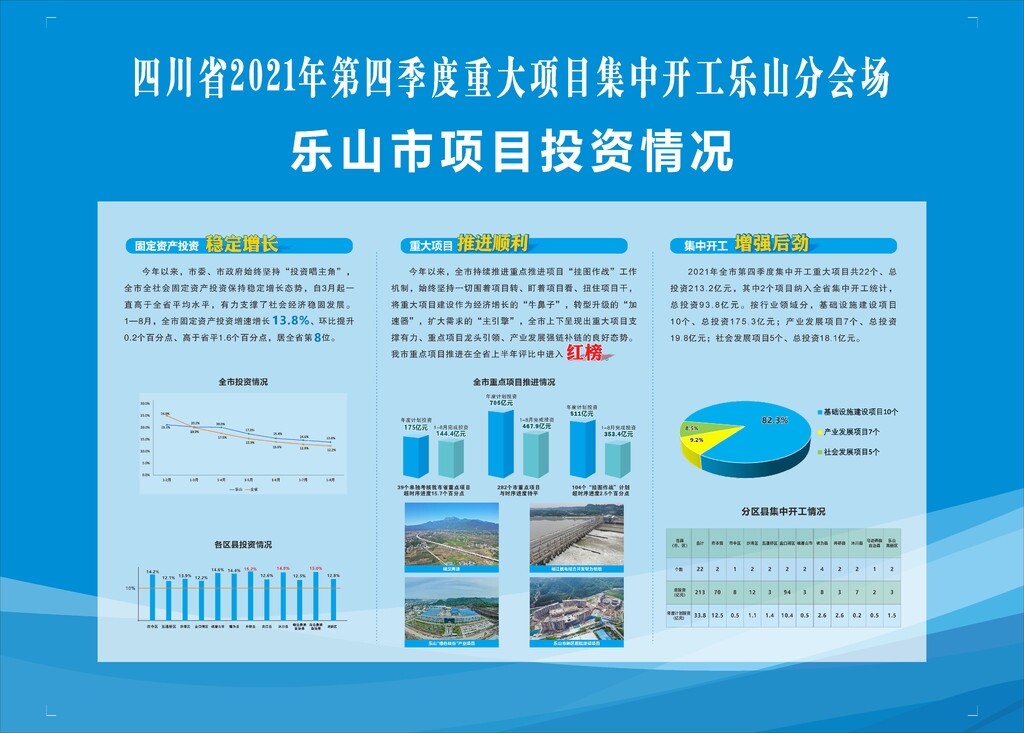 From the perspective of the industry, among the projects started this time, there are 10 infrastructure construction projects with a total investment of 17.53 billion yuan; 7 industrial development projects with a total investment of 1.98 billion yuan; and 5 social development projects with a total investment of 1.81 billion yuan. It is understood that the 7 industrial development projects started this time involve photovoltaics, electronic information, new materials and other fields. Among them, the first phase of Wutongqiao District's production scale of 20GW monocrystalline silicon rod supporting thermal field composite material production project is particularly eye-catching, which is in line with Leshan's goal of building a "China Green Silicon Valley".
Zhenzhuba II Hydropower Station Project
The total investment of the project is 4.546 billion yuan, the designed installed capacity of the power station is 300 megawatts, the designed annual average power generation capacity is 1.503 billion kwh, the normal storage level of the reservoir is 592 meters, and the total storage capacity is 111.2 million cubic meters. The power station pivot project is composed of water retaining structures, water discharge structures, diversion and power generation structures, and fishway structures. The maximum dam height is 54m. It is planned that the main power transmission scope is the Sichuan Power Grid, and participates in power transmission from west to east through a grid-to-grid approach. After the completion of the Zhenzhuba II Hydropower Station project, it will further improve the energy and power structure of Sichuan, saving the country about 450,000 tons of standard coal each year.
From January to August, 282 key projects in Leshan City completed an investment of 46.79 billion yuan, accounting for 66.6% of the 2021 plan; 104 wall chart warfare projects completed an investment of 35.34 billion yuan, accounting for 69.1% of the 2021 plan. Driven by investment in major projects, Leshan's fixed asset investment continued to grow. From January to August, the fixed asset investment of the whole society increased by 13.8%, which was 1.6 percentage points higher than the average growth rate of Sichuan Province. This round of concentrated construction will help Leshan accelerate The construction of a regional central city in Sichuan Province, China's Green Silicon Valley and an important tourist destination in the world will provide strong support for the solid start and high-quality development of Leshan during the "14th Five-Year Plan" period. Editor/He Yuting
0
Collect