Central enterprises
China Aluminum Group and Weapon Industry Group signed a cooperation agreement
The two parties establish a long-term strategic partnership to build a basic platform for cooperation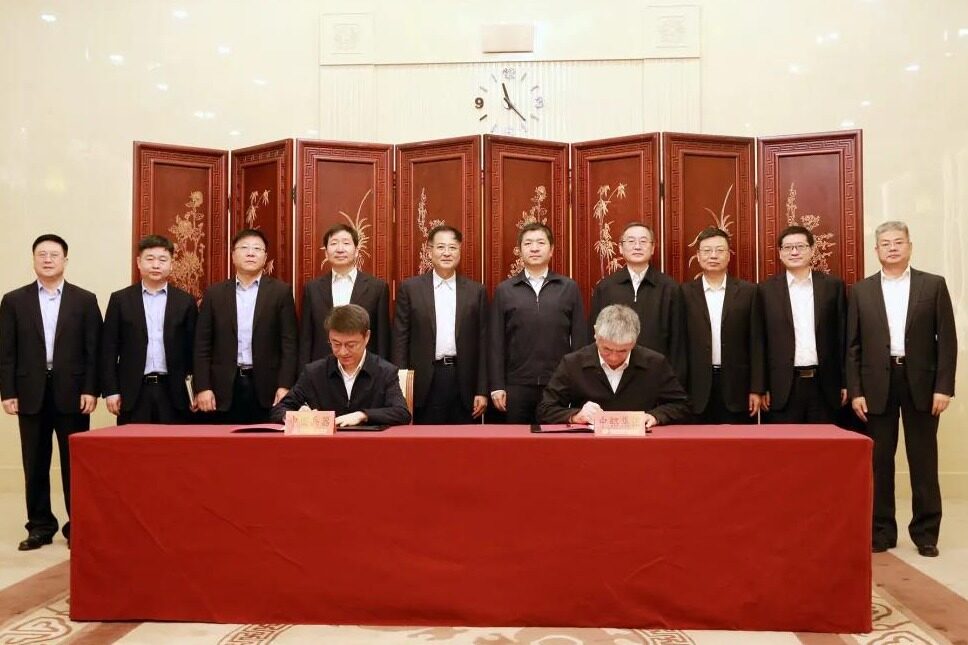 China Aluminum Group and Weapon Industry Group have a deep relationship and have established a solid relationship of mutual trust and a deep friendship. On October 13, 2021, China Aluminum Group and China Ordnance Industries Group signed a strategic cooperation agreement in Beijing. According to the agreement, the two parties will establish an all-round strategic partnership with the mission of supporting and serving the national strategy in accordance with the cooperation principles of "strong alliance, complementary advantages, mutual benefit, and win-win cooperation", and continue to deepen equipment construction, overseas business, and emerging Cooperation in the fields of industry, trade logistics, industrial finance, party building and corporate culture. Before the signing ceremony, the two sides held friendly talks.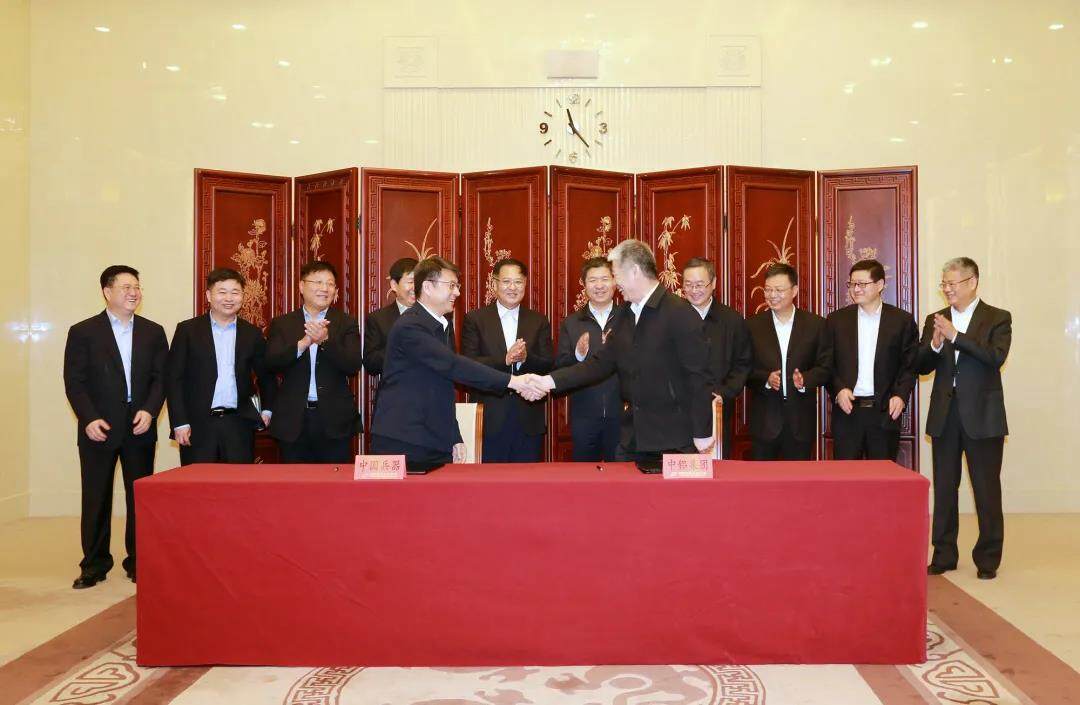 Yao Lin, Secretary of the Party Leadership Group and Chairman of Chinalco Group, briefly introduced Chinalco's basic situation, reform and development in recent years, and production and operation since the beginning of 2021. In recent years, Chinalco has thoroughly implemented the new development concept, implemented high-quality development requirements, accelerated reform and innovation, and promoted transformation and upgrading. It has achieved "six consecutive growth" in operating performance, and has effectively played the role of central enterprises in strategic support and material protection. Since the beginning of 2021, Chinalco has seized market opportunities, innovated management mechanisms, and promoted cost reduction and efficiency enhancement, and its operating performance has increased significantly year-on-year. The Group's "14th Five-Year" development plan outlines that it is necessary to gather various resources with high-quality connotative development, focus on building a new model of Chinalco's high-quality development on the new journey of a socialist modern country, continuously promote the integration of industry and finance, and improve the core Competitiveness and operational level, accelerate the construction of a world-class enterprise, and lead the high-quality development of the industry.
At present, the in-depth implementation of major national strategies such as innovation-driven development provides major opportunities for the development of both parties and opens up broad space for deepening cooperation. It is hoped that the two parties will use this signing as an opportunity to strengthen communication, change docking into overlap, further utilize their respective professional advantages, establish a joint research and development mechanism, and promote key core technology research. At the same time, with a more open attitude, we will carry out more extensive cooperation around new materials, Beidou industry, overseas resource development, etc., and jointly achieve mutual benefit and win-win cooperation in the implementation of the Party Central Committee's decision-making and deployment and the strategy of serving the country.
Jiao Kaihe, Secretary of the Party Leadership Group and Chairman of the Ordnance Industry Group reviewed the history of cooperation between the two parties, thanked Chinalco for its long-term support and assistance to the Ordnance Industry Group, and expressed appreciation for Chinalco's achievements in production, operation, reform and development in recent years. . He said that Chinalco is an important strategic partner of the China Ordnance Industry Group. In recent years, the two parties have adhered to the principle of mutual benefit and win-win results. They have given full play to their respective advantages in the development of new materials and equipment support, sincerely and pragmatically carry out cooperation, and have achieved a series of positive and fruitful results. The results. As the "national team" of both the central enterprise and the national strategic scientific and technological force, the China Ordnance Industry Group and Chinalco are both shouldering the major mission of accomplishing the national strategic goals. Ordnance Industry Group will take this signing as an opportunity to strengthen its all-round cooperation with Chinalco with a more open attitude and a more pragmatic spirit. Under the background of building a new development pattern, we will give full play to our own advantages, serve the national strategy, further deepen the key points of strategic cooperation between the two sides, promote the early implementation of cooperation matters, and work together to create a model of central-level enterprise cooperation. Editor/Sang Xiaomei
0
Collect