Exhibition
Opening! China-led East Africa International Trade Fair officially opened online
On October 13, 2021, the International Trade Digital Exhibition led by the China International Trade Commission was officially launched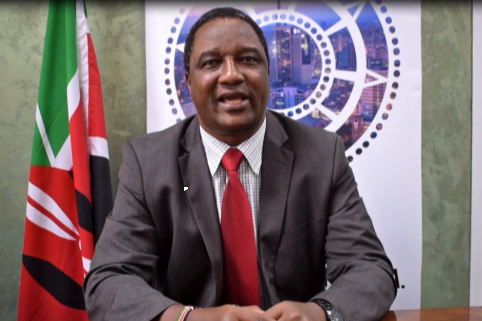 On October 13, 2021, the China-East South Africa International Trade Digital Exhibition, co-sponsored by the China Council for the Promotion of International Trade and the China-Africa Development Fund and jointly organized by China International Exhibition Center Group Corporation and China Service Trade Association "The platform opens online. The exhibition was supported by many African business associations such as Kenya Investment Authority, Ethiopia Investment Authority, Ethiopian Chamber of Commerce and Industry Associations.
This exhibition takes Chinese companies as the main exhibitors, and focuses on the needs of buyers from East and South Africa. The digital exhibition platform provides companies with online communication opportunities and precise matching services. A total of 1013 companies have participated in the exhibition, and more than 10,000 are expected. Buyers visit and dock online, and exhibits cover agriculture, manufacturing, transportation, information and communications, business services, intelligent manufacturing, building materials, wholesale and retail, infrastructure, medical and epidemic prevention, beauty and fashion, labor security and other fields. The exhibition also set up 13 exhibition areas, of which the "Chinese Brand" exhibition area highlights Chinese brand enterprises, products and services, and establishes a good image of Chinese brands; the "Service Trade" exhibition area selects service trade companies and strives to promote "Chinese Services" to go global. Deeply integrate into the global industrial chain, value chain, and logistics chain.
interconnection
2021 is the first year of the "14th Five-Year Plan" and the second year that the new crown pneumonia epidemic has hit the global economy. The epidemic has made African countries aware of the importance of digitalization. During the epidemic, Chinese companies actively shared their experience in using digital technology to support the "cloud anti-epidemic" and the development of a "cloud economy" with African parties through multilateral and bilateral channels. The China Council for the Promotion of International Trade continues to actively plan and rely on the accumulated experience in organizing digital exhibitions to continue to help Chinese companies "guarantee orders" and "stabilize foreign trade." At the same time, as the Chinese market's recognition of African products continues to increase, China continues to expand its imports from Africa. From January to July this year, China-Africa trade volume reached 139.1 billion U.S. dollars, an increase of 40.5%, reaching the highest level in the same period in history. Imports of rubber, cotton, coffee and other agricultural products doubled compared with the same period last year. Cashew nuts, sesame, pepper and spices Such agricultural products are most popular with Chinese buyers. With the strong support of the China-Africa Development Fund and the International Trade Center (ITC), this digital exhibition invited more than 20 African companies to participate in the exhibition to showcase high-quality products with African characteristics online, promote China-Africa e-commerce cooperation, and bring African products to China The market provides opportunities to help Chinese and African companies share the dividends of trade financing and market opening.
At present, the digital mode combining online and offline is becoming the new normal in the exhibition industry. This exhibition will make full use of the platform display function to focus on the display of China's development achievements, China-Africa economic and trade cooperation, China's measures and results in scientific prevention and control, and the efforts made by China and Africa to build a human health community. , And service information such as country-specific business environment guides, interpretation of free trade agreements, and global economic and trade friction indexes. Keywords: One Belt One Road, One Belt One Road News, One Belt One Road Project, Overseas Projects
During the exhibition, six industry matchmaking conferences will also be held. The themes include machinery and building materials, agricultural products, tea, automobiles and accessories, medical care and sanitation and anti-epidemic materials, Xinjiang cotton and textiles, etc., to help Chinese companies further online with African political and business people comminicate.Editor/XuNing
0
Collect