Macro
European Commission approves 30.5 billion euro recovery plan for Greece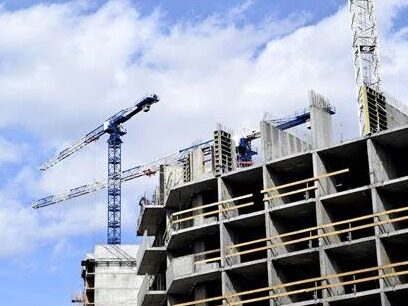 Seetao

2021.10.15
The main goal of the Greek recovery plan is to fill the huge gap in investment, national products and employment
Following the visit of the European Commission President Ursula von der Lein to Athens, the European Commission recently approved Greece's recovery and recovery plan for a total of 30.5 billion euros (36.5 billion U.S. dollars).
The European Commission stated: "This is an important step towards the disbursement of 17.8 billion euros in grants and 12.7 billion euros in loans under the 2021-2026 Recovery and Rehabilitation Fund (RRF)," adding that this funding will support the key Implementation of the project. The investment and reform measures outlined in the Greek Recovery and Recovery Plan will help Greece become stronger from the Covid-19 pandemic. Von der Lein and Greek Prime Minister Kyria Kosmitakis chose the historical background of the ancient bazaar to celebrate the recognition of the restoration plan.
Greece's National Recovery and Sustainable Development Plan
The President of the European Commission stated that she is "happy that the European Commission has approved Greece's 30.5 billion euro recovery plan. The plan is ambitious and will help build a better future for the Greek people. It can reshape Greece in the coming decades. In order to do so. For the next generation, we need to make the most of it."
"The plan is designed in Greece and will promote growth led by the Greek people. It will be owned by the Greek people and will profoundly change the Greek economy. This will make Greece stronger, more resilient, and good for the future. Better preparation," Von der Lein added. Prime Minister Mizotakis said that the approval of the recovery plan is "a historic moment in Europe and Greece."
"At historic moments in Europe and Greece, we welcome the President of the European Commission. I believe that this is the last act of the pandemic and the first act of the new era." According to Mizotakis, Greece's plan "is in Brussels was met with flattering comments." He said that most of the resources will be used for the green and digital economy. He added that the Greece 2.0 project will soon be introduced in detail in various regions of the country, and he pays special attention to "the digitalization of public services and companies, the modernization of our hospitals, skills development and major infrastructure projects."
Normally, the European Council will now have four weeks to approve the committee's proposal. The council approved the plan to allow the payment of 4 billion euros in pre-financing to Greece. This amount represents 13% of the total amount to be allocated to Greece.
The committee evaluated the Greek plan based on whether the investment and reforms defined in the Greek plan support green and digital transformation, as well as whether growth momentum, job creation, and economic and social resilience have been strengthened. Keywords: infrastructure construction, infrastructure construction, domestic engineering news, planning investment
According to the government, the main goal of the Greek recovery plan is to fill the huge gap in investment, national products, and employment — the local gap in the performance of the Greek economy in the past decade — due to the COVID-19 pandemic. In this context, the "National Recovery and Sustainable Development Plan" aims to mobilize important forces in the private sector, promote private investment, and use public-private partnerships and energy service companies to make significant public investment efforts. Using these funds and using loans from the Recovery Fund to promote private investment, "Greece 2.0" aims to mobilize total investment resources of 57 billion euros. Editor/Xu Shengpeng
0
Collect