New Energy
Ningxia large-scale photovoltaic project officially started
The total investment of this project is about 10.16 billion yuan, and it will be completed and put into operation by the end of 2023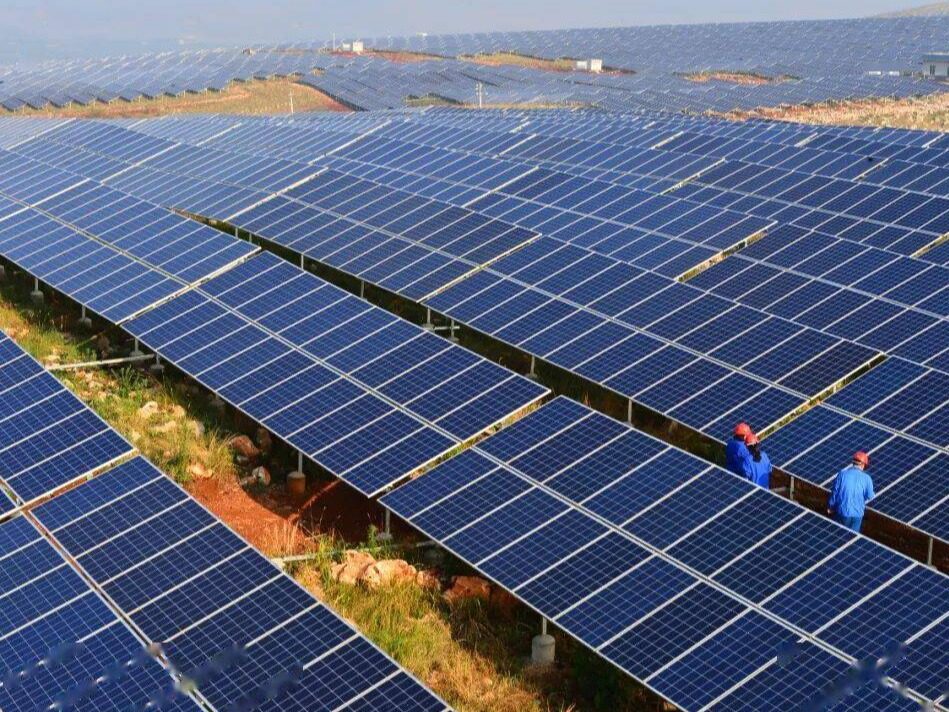 On October 20, 2021, the construction of the 2 million kilowatt photovoltaic project in Ningxia, a national large-scale photovoltaic base, officially started. According to reports, the project is one of the first phase of the first phase of 100 million kilowatts of large-scale wind power photovoltaic base projects announced at the 15th Conference of the Parties (COP15) Leaders Summit of the Convention on Biological Diversity. The new energy project with the largest monomer scale and largest investment scale.
As we all know, Ningxia is one of China's most abundant solar energy resources and solar radiation high-energy areas with high altitude, long sunshine time, high radiation intensity, and good atmospheric transparency. It has unique advantages in the development and utilization of solar energy.
2 million kilowatt photovoltaic project
It is reported that the project is invested and constructed by the National Energy Group Ningxia Electric Power Company. The total installed capacity of the project is 2 million kilowatts, the total investment is about 10.16 billion yuan, and it covers an area of about 60,000 mu. It will be completed and put into operation by the end of 2023. The project will support the construction of a 200,000 kilowatt/400,000 kilowatt-hour energy storage power station, which will be sent to Zhejiang through the Lingshao ±800kV UHV DC transmission project. After the project is completed and put into production, it is estimated that the annual average power generation will reach 3.15 billion kilowatt-hours, the annual output value will be 820 million yuan, and the profit and tax will be about 90 million yuan. Complementarity injects green energy into the west-to-east power transmission, which plays an important role in realizing clean energy substitution, promoting the transformation of energy structure, and improving the quality of the ecological environment.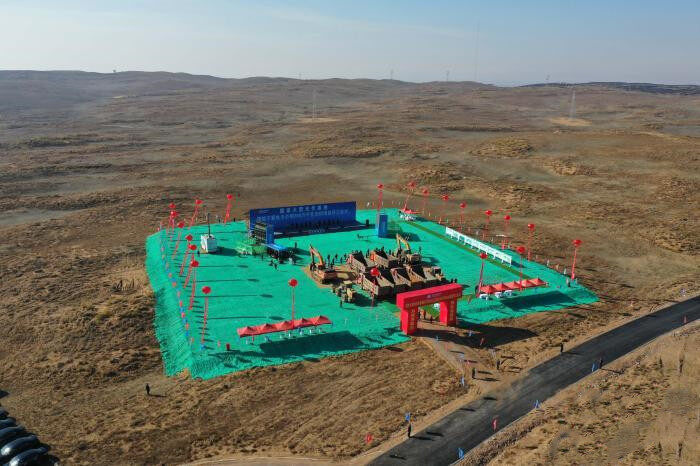 The 2 million kilowatt photovoltaic project started this time makes full use of the abundant sunlight and coal preparation areas, goafs, subsidence areas and barren hills and slopes of the Ningdong Energy Base in Ningxia. The construction of photovoltaic power plants in accordance with local conditions is conducive to improving the water retention rate of the mining area. And vegetation growth rate, which effectively contributes to the improvement of the ecological environment in mining areas and the governance of desertified land, which has an important and far-reaching impact on the realization of clean energy substitution in Ningxia, promoting the transformation of energy structure, and promoting the coordinated development of eastern and western regions.
Different from traditional photovoltaic power stations, the 2 million kilowatt photovoltaic project in Ningxia, a national large-scale photovoltaic base, combines the geological conditions of the mining area and adopts three-dimensional digital design above ground, underground and equipment, with digital design, smart operation and maintenance, remote monitoring, and few people on duty. Multi-energy complementarity, low-carbon and high-efficiency standards, relying on big data, cloud computing, 5G communications and other information technologies, and supporting intelligent equipment such as drone inspection systems, automatic cleaning systems, and intelligent fault self-diagnosis systems, can be realized Unattended, few people on duty, smart operation and maintenance. Editor/He Yuting
0
Collect