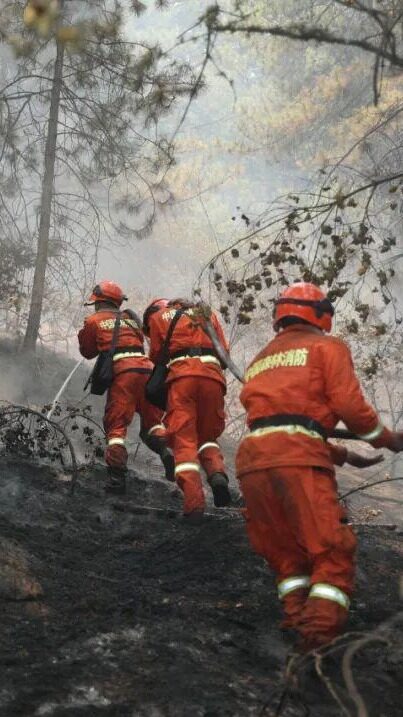 Disaster
Wildfire broke out in Linzhi, Tibet
A forest fire broke out near Chayu County, Linzhi, Tibet, with an altitude of 3,200 meters, and the vegetation is dominated by fir
At 12:50 on October 27, 2021, a forest fire broke out near Kongdang Village, Chayu County, Linzhi City, Tibet. Jiandao reporter learned from the Emergency Management Office of the Tibet Autonomous Region that the fire site was located just north of Kongdang Village, and there were no gas stations, oil depots and other flammable and explosive places around the fire site.
In addition, there are 2 villages within 3 kilometers of the fire site. There are farmland barriers between the village and the forest. A total of 49 people from 10 households in the Jiada Group of Sangjiu Village, about 1 kilometer away from the fire site, have been moved to a safe area. The fire site is about 18 kilometers away from the town of Zayu County, and the current fire situation poses little threat to the county seat.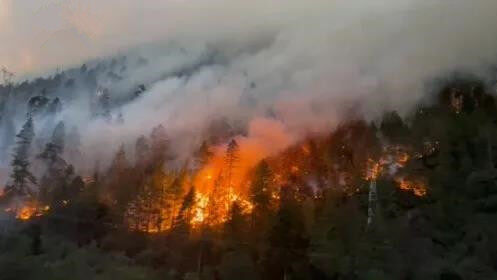 At present, Chayu County has established an on-site headquarters, dispatched 360 personnel and more than 30 vehicles, divided into two groups to excavate the isolation zone on the site, and have excavated two isolation zones with a total length of about 12 kilometers and a width of about 25 meters. belt. More than 220 people from forest fire prevention and fire fighting in Linzhi City rushed to the fire scene on the afternoon of the 27th. The Tibet Forest Fire Fighting Corps has sent 150 people and 17 vehicles to the rescue scene. In addition, the 300-person increase in Tibet's forest firefighting force is ready for reinforcement.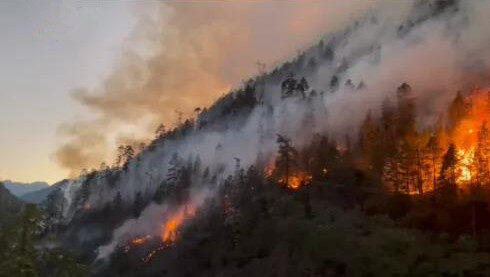 From October 28th to 29th, the weather around the fire site was mainly sunny, with no obvious precipitation, and the wind force was level 1 to 2. The Tibet Autonomous Region Meteorological Department has made preparations for artificial rainfall.
The local area is 3,200 meters above sea level, the vegetation is mainly fir, and the fire site is one kilometer away from the Zayu River. 200 local rangers have set up isolation belts on the north and south lines of the fire site. 30 rescuers from the Forest Fire Fighting Squadron conducted watering and humidification operations around the isolation zone. The rescue is currently underway. Editor/He Yuting
0
Collect