New infrastructure
Start of construction in multiple locations
With the construction of major projects, the new local energy infrastructure will be on fire in the future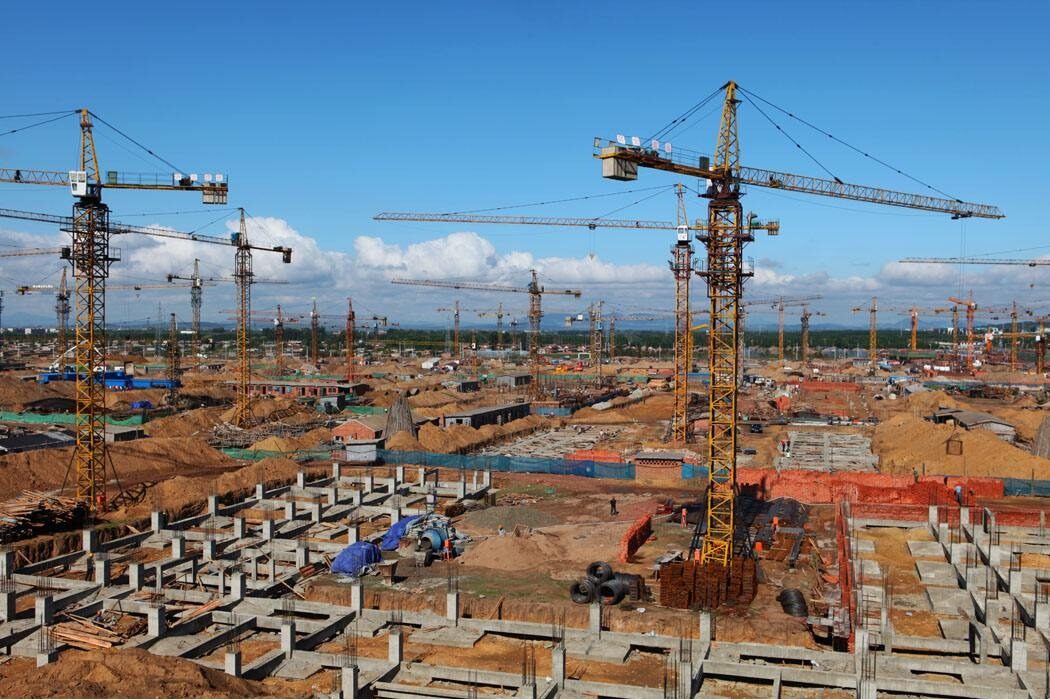 Recently, major projects in Shenzhen, Yunnan, Fujian and other places have started intensively. Among them, new energy and new infrastructure projects have become the highlight. According to analysts, the launch of major projects in many places has been accelerated, and financial support such as special bonds has accelerated and increased efficiency. It is expected that infrastructure and other investments in the fourth quarter are expected to stabilize and rebound, providing strong support for the completion of the 2021 economic and social development goals.
On November 3, Shenzhen's fourth quarter of 2021 newly started projects were held in a concentrated start event. There were a total of 224 newly started projects, with a total investment of about 445.53 billion yuan and an annual planned investment of about 22.3 billion yuan.
On November 5th, Hubei Province held a concentrated start of major projects in the fourth quarter of 2021. 805 projects were started in a concentrated manner, with a total investment of more than 452 billion yuan. Among them, 469 advanced manufacturing projects with an investment of 196.7 billion yuan; 123 modern service industry projects with an investment of 135 billion yuan; 140 infrastructure and ecological environmental protection projects with an investment of 87.8 billion yuan; 73 social and people's livelihood projects with an investment of 32.7 billion yuan . In addition, many places including Dali Prefecture in Yunnan and Xiamen City in Fujian have also started a number of major projects, covering comprehensive transportation, urban construction, ecological and environmental protection and other fields.
new energy
Among the major projects started, new energy and new infrastructure projects have become the highlight. In Dali, Yunnan, the Huaneng Yunlong Xinsongpo photovoltaic power generation project started this time is one of the 10 projects implemented in the first batch of new energy projects to "guarantee supply and promote investment" during the "14th Five-Year Plan" period of Yunnan Province. The installed capacity is 120,000 kilowatts, the total investment is about 680 million yuan, and the average annual power generation is 226 million kilowatt-hours. After the completion of the project, the annual average on-grid power will be about 226 million kwh, and the annual power generation income will be about 69.11 million yuan.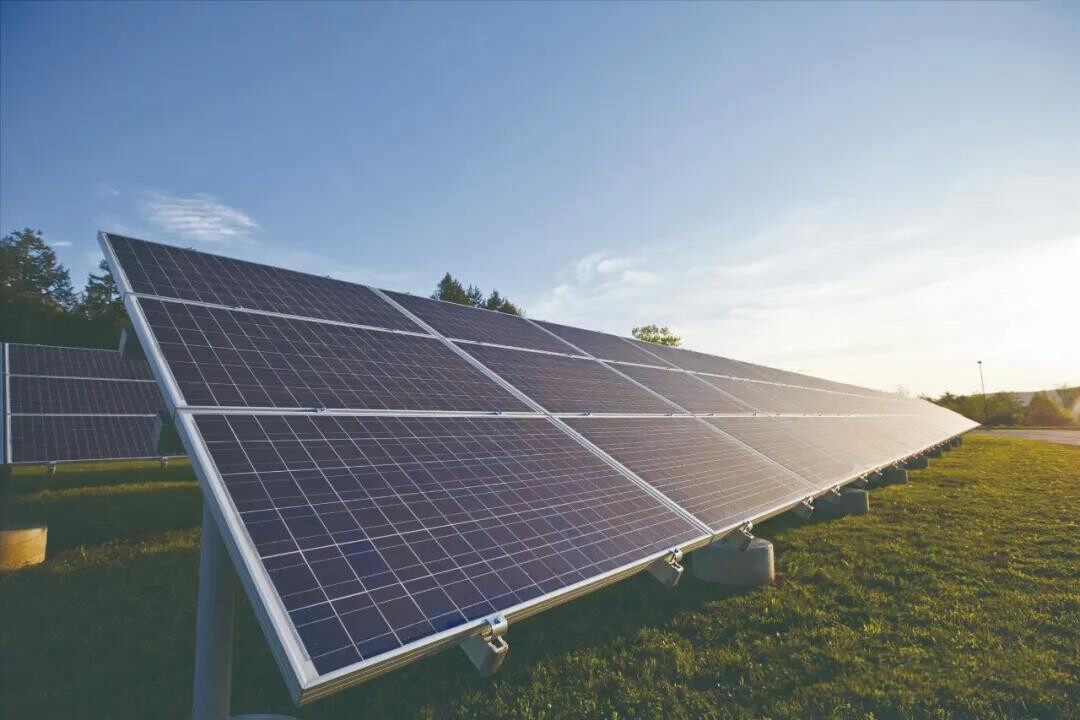 It is reported that in mid-to-late October, the four provinces of Inner Mongolia, Gansu, Qinghai, and Ningxia organized and started a batch of large-scale wind power photovoltaic base projects focusing on desert, Gobi, and desert areas, with a scale of nearly 30 million kilowatts. The project with an installed capacity of approximately 100 million kilowatts has begun.
New infrastructure
Major projects related to new infrastructure are also accelerating. For example, the major projects that Shenzhen has started intensively include Han's CNC Industrial Park, Guoxian Technology's new display R&D and production base, and Fucheng Technology Industrial Park. On October 28, 2021, China Mobile's Yangtze River Delta (Yangzhou) data center project held a groundbreaking ceremony. It is reported that the data center will help accelerate the development of Yangzhou big data, cloud computing, industrial Internet, artificial intelligence and other industries into the fast lane, and rely on China Mobile's 5G network and cloud computing capabilities to radiate the Yangtze River Delta region. Luo Zhiheng, deputy dean of the Yuekai Securities Research Institute, introduced that compared with traditional infrastructure, new infrastructure has the characteristics of high output efficiency and strong industry driving. The benefits of traditional infrastructure investment are often limited to a certain region and certain industries. The new infrastructure uses information technology as the carrier to connect producers and consumers across the country and in various industries, greatly reducing transaction costs, improving transaction efficiency, and having the characteristics of public products, which can widely promote the development of the new economy.
According to data from the National Bureau of Statistics, in the first three quarters of 2021, China's fixed asset investment was 3,978.2 billion yuan, an increase of 7.3% year-on-year; an increase of 7.7% from January to September 2019, an average increase of 3.8% over the two years. Among them, infrastructure investment increased by 1.5% year-on-year, with an average growth rate of 0.4% over the two years. In the opinion of industry experts, the current acceleration of the construction of related major projects is not only conducive to the need for stable investment and stable economic growth during the year, but also conducive to the long-term layout of the future.
Fan Ruoying, a researcher at the Bank of China Research Institute, said that at present, investment in new infrastructure and new energy projects is an important force for stimulating investment and stable economic growth. From a short-term perspective, stable growth requires finding new sources of power; from a long-term perspective, China's economy is at a critical stage of growth momentum conversion and economic green transition. Increasing investment in new infrastructure and new energy projects is conducive to adjusting the economic structure. In line with the general trend of transformation and development.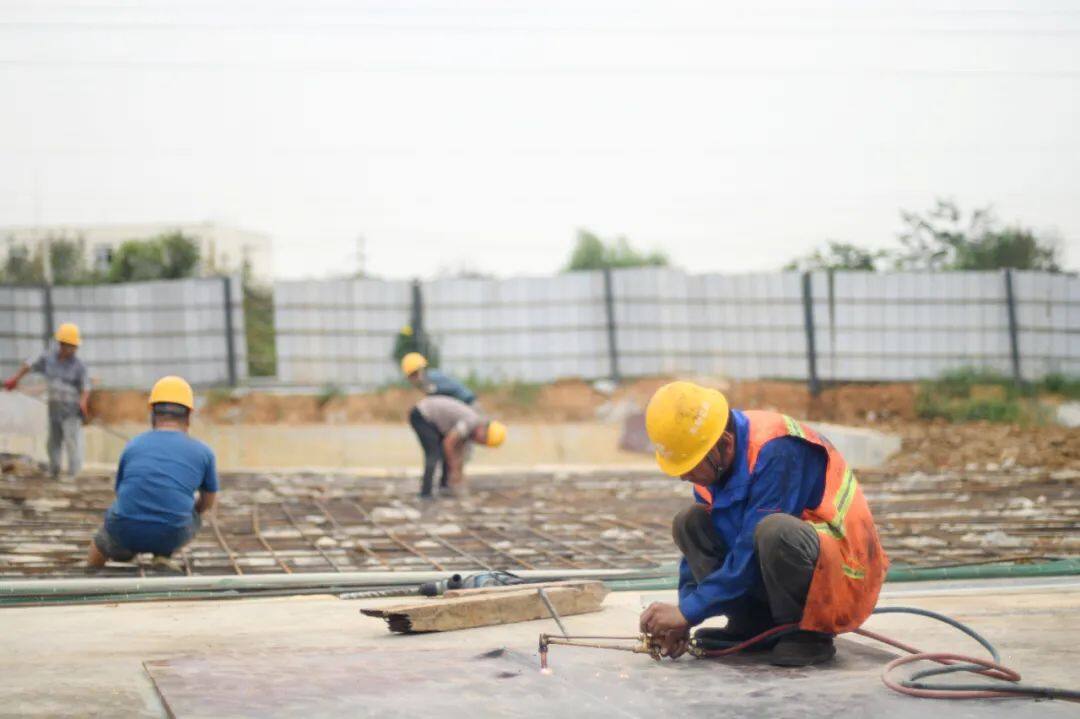 Accompanied by the intensive start of major projects, the local government actively deployed a series of measures to support the implementation of the project, and at the same time planned and reserved the next step of construction in advance to lay the foundation for the smooth development of work at the end of the year. On October 25, 2021, the Ningxia Hui Autonomous Region held a meeting to request that the central government's budgetary investment, the Ningxia Hui Autonomous Region's overall funding, the construction of major projects and key projects, and the construction of a number of new energy projects; focus on energy transformation development and implementation Three checklists of policies, responsibilities, and projects.
On October 26, 2021, Guangdong Province held a special meeting to study and deploy the fourth quarter work, requesting to increase project planning and reserve work, do a good job in the preliminary work of the project, and combine new requirements such as carbon peaking, carbon neutrality, and dual control of energy consumption. Focusing on "compensating for shortcomings, strengths and weaknesses", we will speed up the planning and advancement of a number of clean energy, transportation, and major technological infrastructure projects.
Hebei Province has increased its reserves for major projects, focusing on the "two new and one heavy", strategic emerging industries, industrial technological transformation, infrastructure and other fields to reserve a number of industrial support projects. It is reported that as of the end of September, Hebei Province has reserved 1,957 key pre-projects with a total investment of 2.1 trillion yuan.
Luo Zhiheng said that with the accelerated implementation of major projects, their countercyclical properties will be reflected, supporting fixed asset investment in the fourth quarter and early next year. At the same time, the Ministry of Finance currently requires local funds to follow projects, accelerate the start of major projects, and promote the formation of physical workloads at the end of 2021 and early 2022, which will form a marginal boost to investment in infrastructure and other investment, and promote investment recovery in the fourth quarter and early next year. In his view, the next step should be to promote the implementation of the current project as soon as possible. Strengthen the implementation of responsibilities, do a good job of linking funds and projects, and promote the construction of projects that should be started but not started in the fourth quarter, and the projects that should be completed but not completed are completed as soon as possible, and the physical workload is formed as soon as possible. At the same time, strengthen the follow-up major project reserve work, by combing and providing the list of major projects, screening and reserve high-quality projects in advance, to ensure that the capital can be started in a timely manner. In addition, further optimize the investment structure and expand effective investment. The investment structure is tilted towards "two new and one heavy" fields such as new infrastructure construction, new urbanization construction, and major project construction, leading capital investment in advanced manufacturing and infrastructure shortcomings with prominent multiplier effects, and expanding effective investment. Editor/He Yuting
0
Collect