Interview
Shenzhen Rail Transit Line 20 is coming
The total length of the project is about 50.6 kilometers, there are 24 stations on the whole line, and 8 A-type cars are used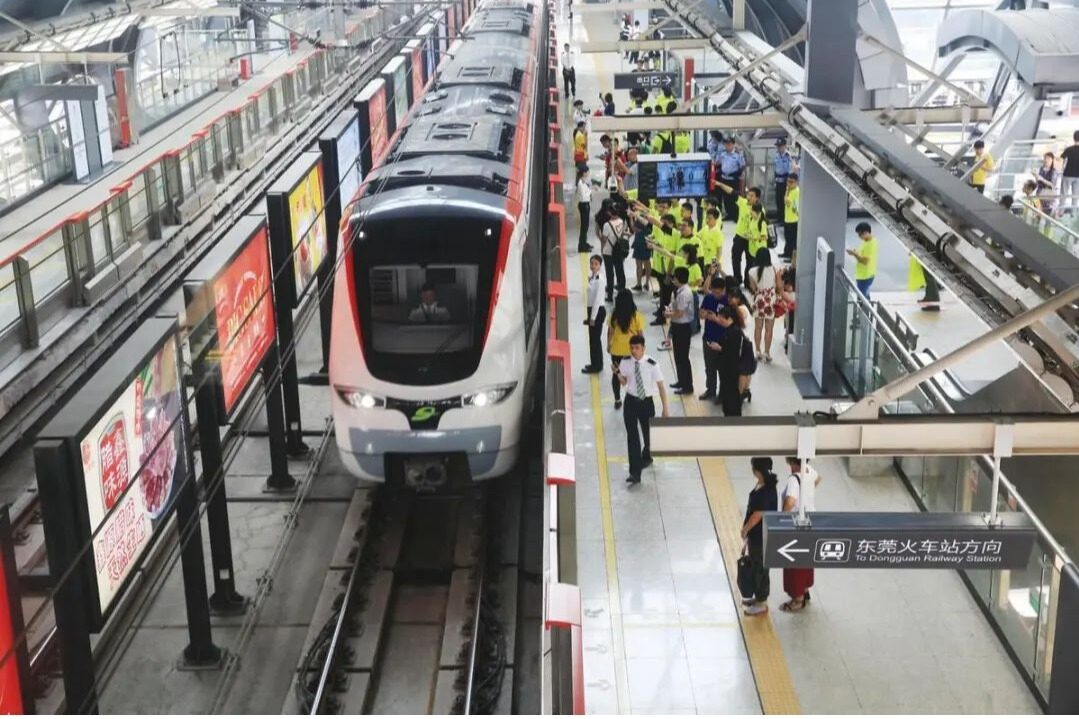 Recently, the "Detailed Traffic Planning of Shenzhen Urban Rail Transit Line 20" organized and compiled by the Shenzhen Municipal Bureau of Planning and Natural Resources was published on its official website and solicited opinions from the society until December 21, 2021.
Track 20
The route starts from the Shenzhen-Hong Kong Science and Technology Innovation Cooperation Zone in Hetao, Futian District and ends at the Ocean New City area in Bao'an District, with conditions reserved for extension to Dongguan. The route passes through the three administrative regions of Futian, Nanshan and Bao'an, and connects with the Shenzhen-Hong Kong Science and Technology Innovation Cooperation Zone, Chegong Temple, Xiangmi Lake, High-tech Park, Bao'an Xin'an, Airport Hub, International Convention and Exhibition City, Ocean New City and other areas, and is connected to the track Multiple lines of the network connect and transfer.
In terms of route selection and station setting, the planning principles of Metro Line 20 are: First, connect the main, sub-centers and cluster centers of the city to guide the optimization of the urban spatial structure; second, introduce the key areas of the new city and the densely populated areas such as urban renewal. , To support the city's high-quality construction; the third is to control the number of stations on the whole line, and to ensure the fast service function of the line; the fourth is to focus on the transfer and connection with other rail lines, strengthen the connection and transfer with other modes of transportation, and promote the formation of a comprehensive transportation system; The project is reasonable and feasible.
In terms of technical standards, the track line 20 is designed to run at a maximum speed of 120 km/h, and 8 type A vehicles are used in a marshalling. It is mainly laid along Jinhua Road, Futian South Road, Binhe Avenue (Fuhua 3rd Road), Shennan Avenue, Guangshen Highway, Baoan Avenue, Zhancheng Road and other channels. The total length of the line is about 50.6 kilometers. There are 24 stations.
At the same time, it is planned to set up two depots in the airport north and Hangcheng (an alternative depot in Dongbaohe) and an underground parking lot in Shenzhen Golf. The public announcement of line stations and vehicle bases is only a planning plan, and the specific implementation plan is subject to the national approved construction plan and engineering design plan.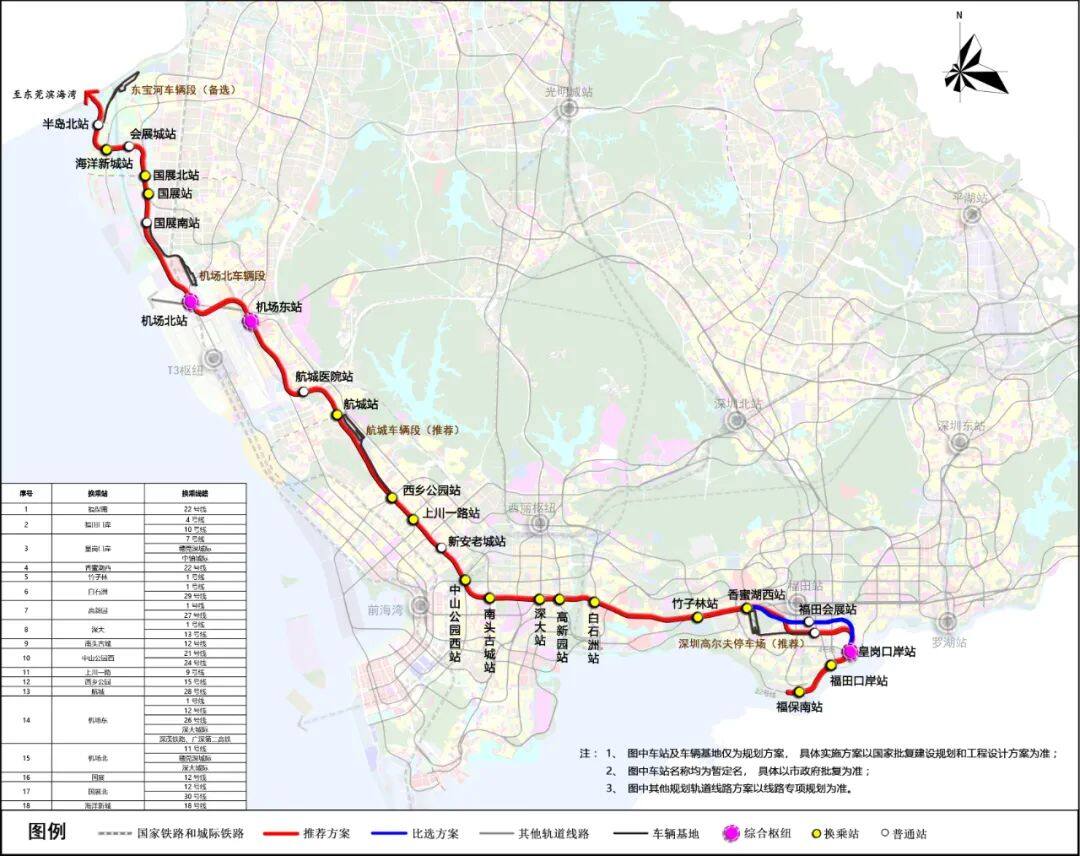 According to the plan, Metro Line 20 is an urban express line on the development axis of the western part of Shenzhen. It is responsible for the function of perfecting the express line network. At the same time, it is responsible for the radiating leading role and mitigation of Futian Center and Nanshan Center to Baoan North Center and Dongguan Linshen Area. The traffic pressure function of the Western Corridor achieves the goal of 45 minutes from Futian Center and Baoan North Center and 60 minutes from Linshen area. Editor/He Yuting
0
Collect