Transportation
Anhui Wuxuan Expressway's four-to-eighth project was approved
The project has a total length of about 49 kilometers, two-way eight lanes, and a speed of 120 kilometers per hour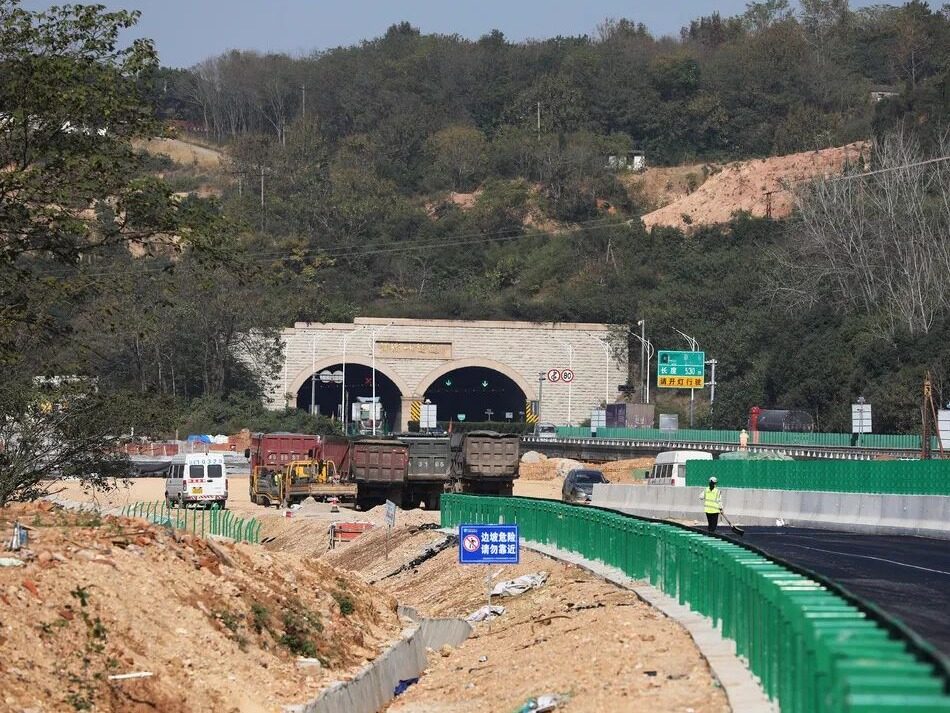 Recently, the preliminary design of the reconstruction and expansion project of Wuxuan Expressway has been approved by the Ministry of Transport of Anhui Province, which means that this move has laid a solid foundation for the construction of the project within the year.
Wuxuan Expressway
The project starts in Xuanzhou District, Xuancheng City (4.3 kilometers south of the Wuxuan Interchange Interchange), and connects the Shanghai-Chongqing Expressway from Guangde to Xuancheng, which is planned to be rebuilt and expanded. The districts of Wantuo Town, Liulang Town and Jiujiang District stop at the interchange of Wuhu Hub. The total length of the project is about 49 kilometers, of which 1.15 kilometers of the interchange section of the G4211 Ningwu Expressway Wuhu Hub Interchange, which is being renovated and expanded, is fully utilized, and 47.82 kilometers are actually rebuilt and expanded. Renovate and expand 3 interchanges in Wuxuan (hub), Wanshan, and Liulang (hub), build a new interchange at Wuxuan Airport, and fully utilize the transformed and expanded Wuhu (hub) interchange.
The entire line adopts two-way eight-lane expressway standards for reconstruction and expansion, with a design speed of 120 km/h and a roadbed width of 42 meters. The estimated investment of the project approved is about 6.38 billion yuan, and the total approved construction period is 42 months.
It is reported that the Wuxuan Expressway reconstruction and expansion project is a key expressway reconstruction and expansion project during the "14th Five-Year Plan" period of Anhui Province. In the future, with the implementation of the project, the deepening development of the integration of the Yangtze River Delta region in Anhui Province will be further accelerated, and the national expressway will be upgraded. The capacity and service level of highway passages will promote the economic and social development of the areas along the route. Editor/He Yuting
0
Collect