Special
Green answer sheet handed over by PowerChina in the Belt and Road Initiative
The energy crisis is raging around the world, the world is undergoing a new round of changes, and clean energy has become the mainstream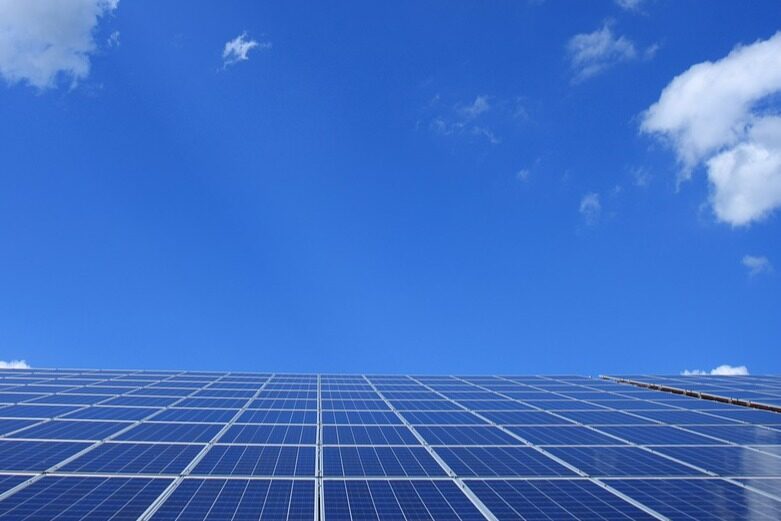 Speaking of great powers that demonstrate national strength and the world-renowned "China Business Card", the power central enterprises are indispensable. Today, as the construction of the Belt and Road Initiative is intensified, as a global leader in the field of clean and low-carbon energy, water resources and environmental construction, POWERCHINA has thoroughly implemented the development concept of "innovation, coordination, green, openness, and sharing", and continuously innovated new energy investment. Establish a business model, comprehensively upgrade the new energy industry chain covering countries where resources are located, international capacity partners, and Chinese equipment manufacturing. With an advancing attitude, Chinese technology, Chinese standards, Chinese capital, and Chinese equipment will go international and become a global new energy construction. Pioneer in the field. "China Power Construction must embody the responsibility of central enterprises, and one horse will take the lead in assuming the main task of carbon peaking and carbon neutrality." said Ding Yanzhang, Secretary of the Party Committee and Chairman of China Power Construction.
With the continuous evolution of the energy structure, the world will enter a new energy transition period, and the development of new energy has become the common mission of the international community. Based on a deep understanding of the limitations of fossil energy development and the necessity of developing green energy, Power Construction International, a subsidiary of PowerChina, has established the Ministry of New Energy (now renamed the Ministry of New Energy and Electricity) since its reorganization and integration in March 2016. Engaged in research on development trends, cutting-edge technologies, and business models of the new energy industry, leading China Power Construction's subsidiaries to develop overseas new energy businesses.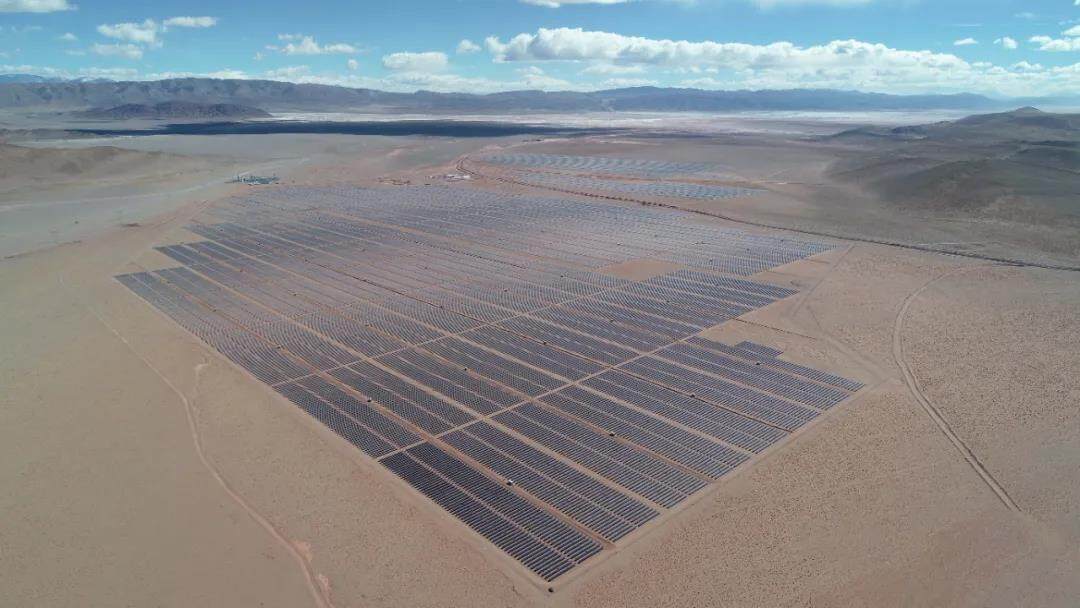 From 2017 to 2020, the value of newly signed contracts for overseas new energy of China Power Construction accounted for about 38% of the total number of Chinese-funded enterprises, ranking first among Chinese-funded enterprises, setting a model for Chinese enterprises to go abroad to carry out international cooperation in new energy.
Leading green development
In July 2017, the international new energy solution platform led by Power Construction International was formally established. In the four years since its establishment, the platform has expanded from the initial 7 member companies to 25 companies, and has developed into an important force with international competitiveness and influence in the green energy industry.
The platform will gather high-quality enterprises in the new energy field, and unite with consultants and investors in the global new energy field to jointly create a mutually beneficial and win-win cooperation platform for the global new energy industry, and propose cooperation solutions for the entire new energy industry chain. Capital promotes the implementation of projects, realizes the sustainable development of global new energy, and contributes to the global energy transition.
So far, the platform has promoted the signing of 52 new energy projects with a total capacity of approximately 8.2 GW, covering overseas markets such as Argentina, Vietnam, Mexico, Pakistan, Kazakhstan, and Qatar. Power China and the companies on the platform have cooperated with more than 5 billion US dollars in equipment "going out", which has driven Chinese companies to go abroad in groups.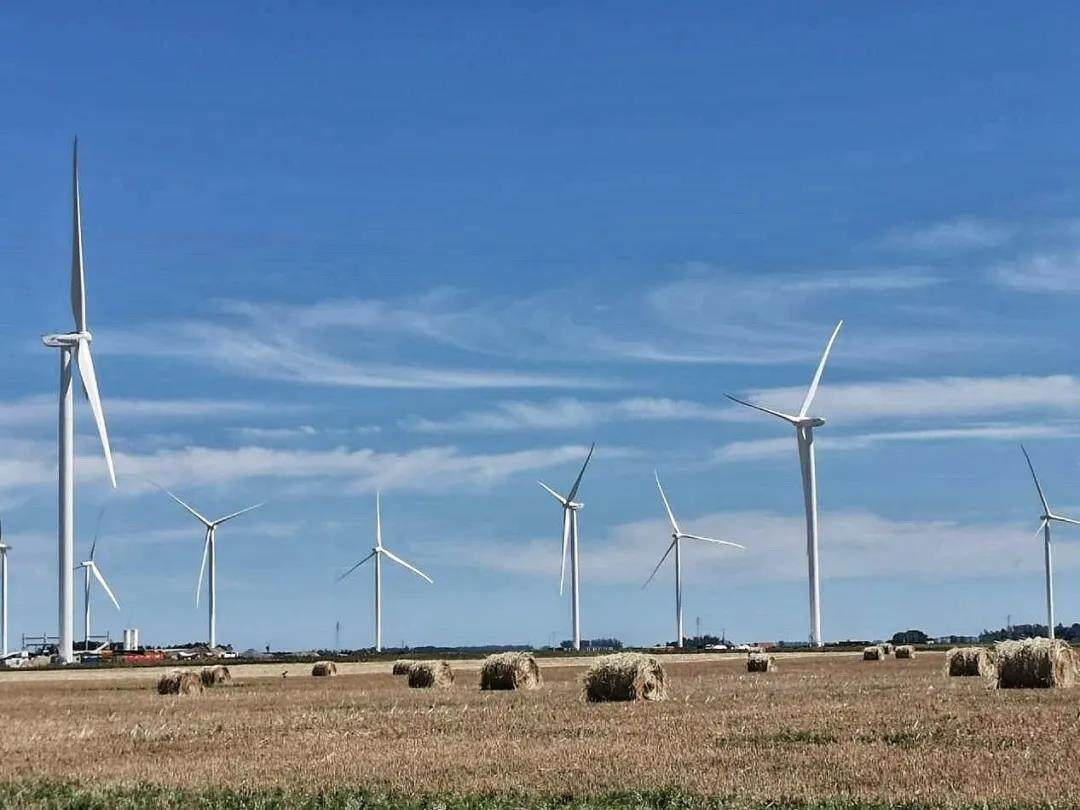 As one of the earliest "going out" companies in China, PowerChina has set up 417 representative offices, subsidiaries and other branches in 119 countries; at the same time, it also has plans to cover hydropower, wind power, photovoltaics, thermal power, and power grids. , Rich experience in design, construction, investment and operation of the entire industry chain. Relying on China Power Construction's deployment in all corners of the world, it has also laid a solid foundation for overseas new energy business development.
In March 2015, under the witness of the leaders of China and Pakistan, the Pakistan Dawo wind power project invested and developed by China Power Construction officially started. This is the first new energy project invested by China Power Construction overseas. Since then, the China Power Construction team has signed 1.4 million kilowatts of wind power projects and photovoltaic projects in Pakistan, which has driven the development of Pakistan's wind power project group and has become an important force leading the development of Pakistan's new energy.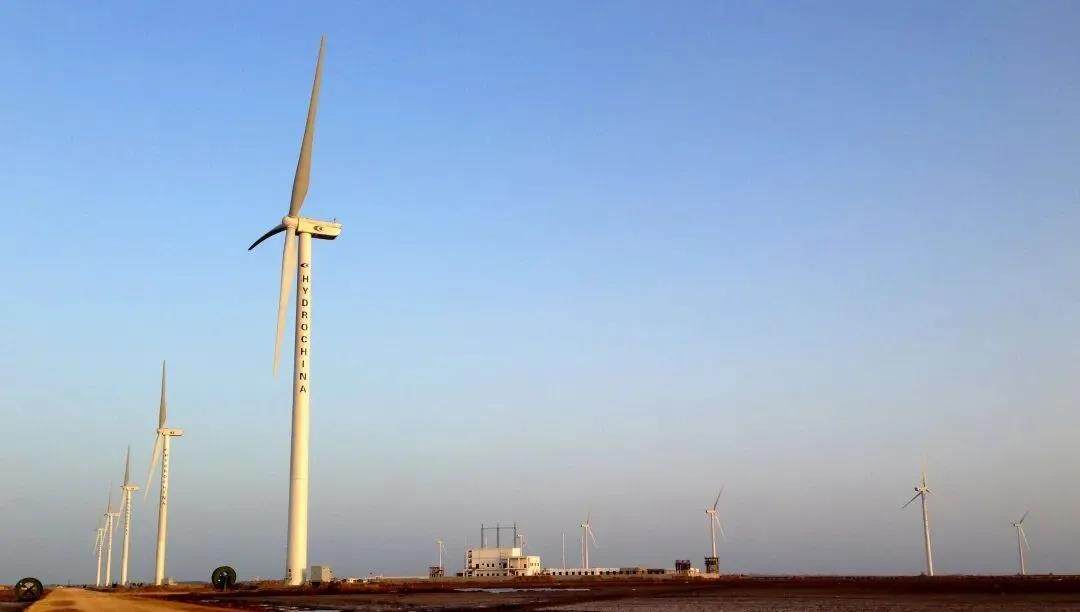 Vietnam's oil-cooled photovoltaic project, which was fully completed and put into production in June 2019, is the first photovoltaic EPC project of China Power Construction overseas, with a total installed capacity of nearly 500 MW, making it the world's largest semi-immersed photovoltaic project. Its smooth construction has laid the foundation for China Power to be a leading company in new energy in Vietnam.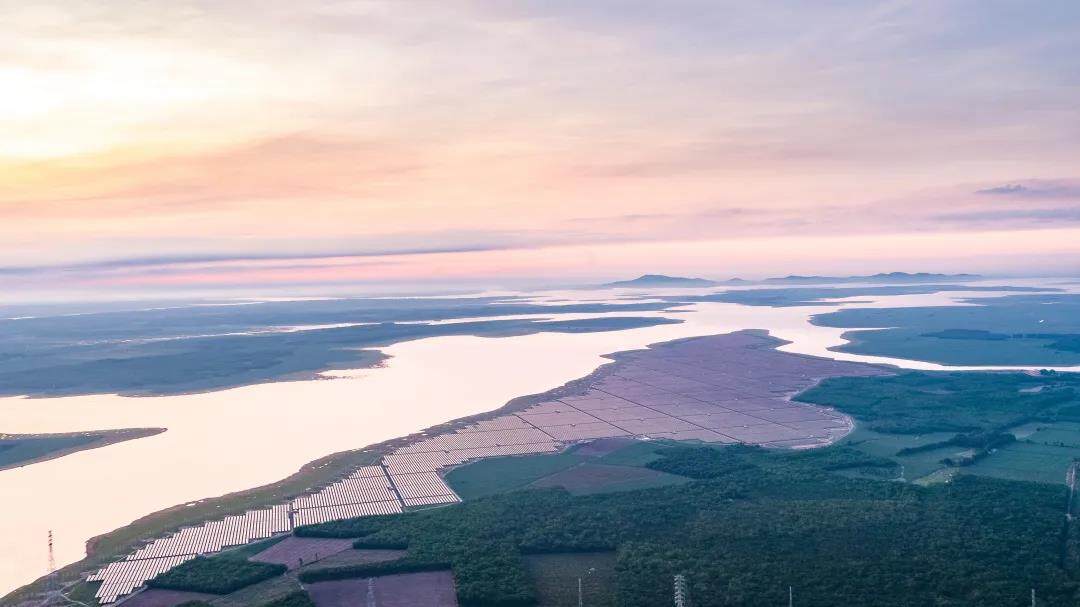 The successful development of these two projects drove Power China to sound the Charge to overseas new energy. After years of unremitting deployment and development, PowerChina has continued to expand its market share in many countries along the Belt and Road. In 2020, the company will develop against the trend in the overseas new energy market, and the value of newly signed contracts has increased by 65.95% year-on-year, setting a new record high. At a key historical stage of the world's new round of energy revolution, PowerChina has provided a sustainable, high-quality "green development" "power construction answer" to promote the "green recovery" of the world economy after the epidemic. At present, PowerChina has undertaken new energy projects in nearly 30 countries around the world, and has become the Chinese enterprise that undertakes the largest share of construction tasks overseas.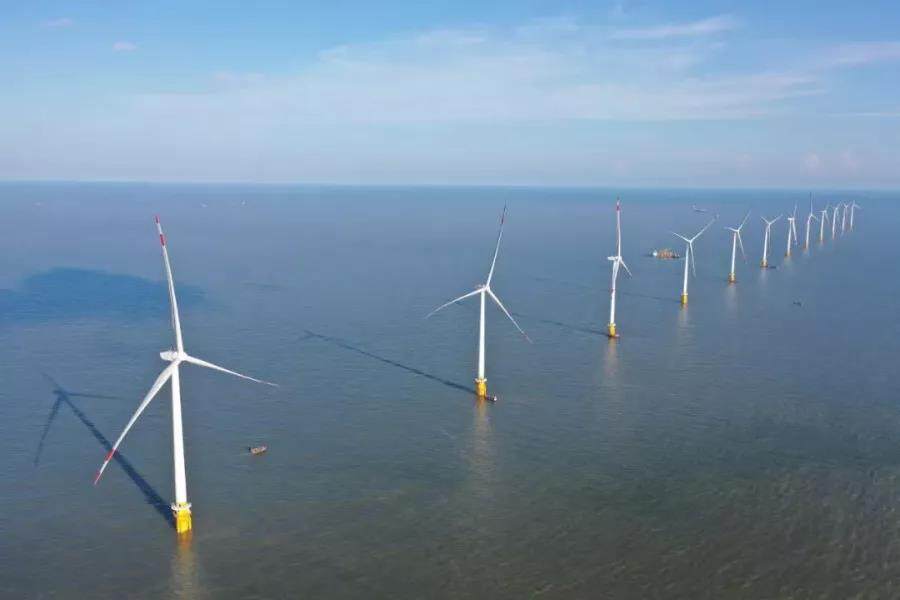 "High-end entry, planning first, advanced technology, excellent quality, controllable risks, guaranteed benefits, open cooperation, mutual benefit and win-win", this is the concept and method of China Power Construction's layout in overseas markets.
Since 2016, POWERCHINA Vietnam Representative Office has organized member companies to conduct new energy resource assessments in 12 provinces in Vietnam, planning first, assisting developers in delineating high-quality resources, and signing contracts for multiple wind power and photovoltaic power plants through advance layout and preliminary preparations. project. Up to now, there are 42 new energy projects completed and under construction in Vietnam, with a total installed capacity of 4,500 MW. From 2018 to 2021, it has become the largest electric power contracting company in Vietnam for three consecutive years.
For a long time, PowerChina has won the recognition of the people, governments and enterprises of the partner countries for its construction of high-quality projects and tangible economic and social benefits. On the energy map along the Belt and Road, the 1,180 MW wind power project built by Power China in Pakistan leads the Pakistan wind power market with a 75% share; in Morocco, the world's largest single-unit capacity Phase II 200 MW tank has been completed. CSP station and Noor Phase III 150 MW tower CSP station, making important contributions to Morocco's energy independence; construction of Oman Ibeli Phase II 500 MW photovoltaic project and Qatar Alcazar 800 MW photovoltaic project in the Middle East , To provide Chinese solutions for the transformation of energy and power in oil-rich countries; in Mexico, the joint construction of two photovoltaic projects with a total capacity of 671 MW, Bordreiro and Pachamamar, was jointly built with Spanish companies, setting an example for third-party market cooperation.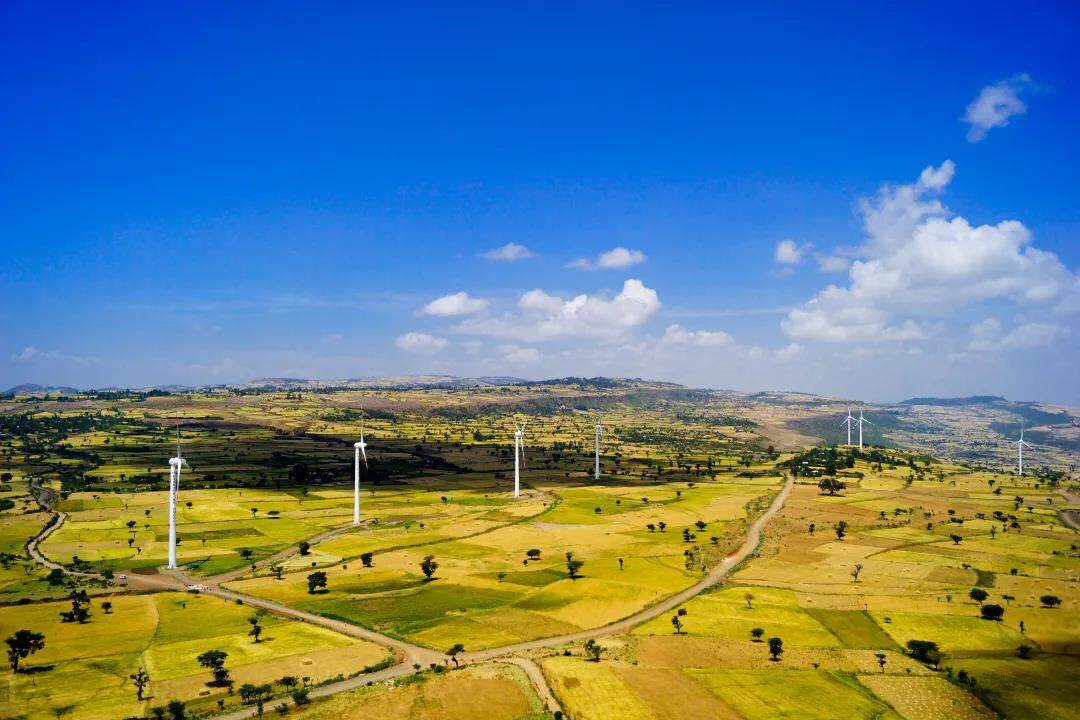 On October 18, 2021, the Second Belt and Road Energy Ministers' Meeting released China's best practice cases in the field of international energy cooperation. A total of 15 projects were selected, including four new energy projects (two wind power and two photovoltaics). ). Three EPC projects of POWERCHINA were awarded: Among them, the Ethiopian Adama 204MW wind power project was awarded the best practice case of green development in international energy cooperation; the 300MW photovoltaic power plant in Gauchari, Jujuy Province, Argentina, and the SKTM in Algeria The 233 MW photovoltaic power plant was awarded the best practice case of energy international cooperation to benefit the people's livelihood.Editor/XuNing
1
Collect