Transportation
Announcement of two new railway projects to Istanbul!
It will also invest in urban transportation in Kayseri, one of the most developed provinces in Central Anatolia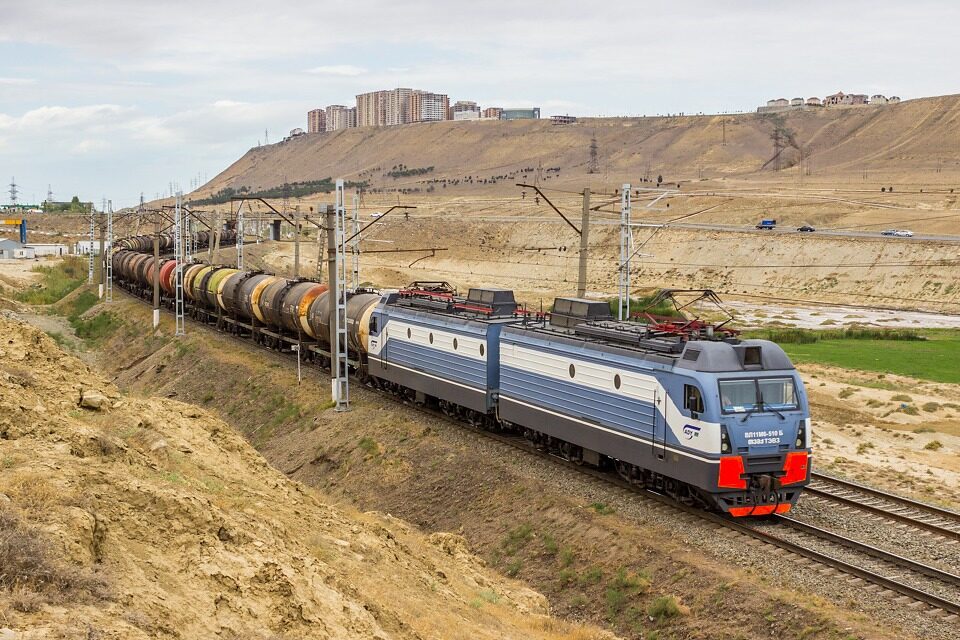 In a speech at the Planning and Budget Committee of the Grand National Assembly of Turkey, Istanbul Minister of Transport and Infrastructure Adil Karaismailoğlu said that there are two new subway lines to Istanbul. Kazanwe is raising. "Begin working on the Altunizade-Çamlıca-Bosna Boulevard metro line and the Kazlıçeşme-Sirkeci railway system and a new generation of pedestrian-oriented transportation projects," he said.
Karaismailoğlu stated that the Bakırköy (IDO)-Bahçelievler-Güngören-Bağcılar Kirazlı Metro will directly connect the Kirazlı-Başakşehir Line and Bakırköy İDO, another Istanbul project, with approximately 60% of the physical realization, and said, "The line will be put into operation by the end of 2022. Use. The goal is to complete the 6.2 km Başakşehir-Çam and Sakura City Hospital-Kayaşehir subway projects within 18 months, which will be constructed from the Istanbul Metropolitan Municipal Government in 2020. On the other hand, it will lead to Istanbul Kazanwe Two new subway lines are under construction. Work began on the Altunizade-Çamlıca-Bosna Boulevard subway line and Kazlıçeşme-Sirkeci railway system, as well as a new generation of pedestrian-centric transportation projects. The department is also taking important steps to solve the problem of Ankara's urban traffic problems. To this end, the metro line is being expanded. With the completion of the Kızılay – Çayyolu, Batıkent – Sincan and Atatürk Cultural Center – Keçiören Metro and Başkentray, Ankara's 23.2 km railway system will be increased to 100.3 km.
Atatürk Cultural Center-Gar-Kızılay line is 3.3 kilometers. After the project is completed, people using the Tandoğan – Keçiören subway will be able to reach Kızılay directly. This line will be opened in the second quarter of 85, and the actual realization is about 2022%. The Kocaeli Gebze Sahil-Darıca OSB subway is 15.4 kilometers long. Between TCDD station-Gebze OSB in December 2022; service will be put into service between Dalika Beach and TCDD station in September 2023. In Kocaeli, a tram line running east-west across the city is being constructed, connecting the city hospital and the city center. Through this project, it is expected that 39,000 passengers will be added to the existing tram line every day. It also invests in urban transportation in Kayseri, one of the most developed provinces in central Anatolia. The Kayseri Anafartalar-YHT tram line is 7 kilometers long. The Bursa Emek-Şehir hospital railway system line is 6 kilometers. With the extension of the existing Emek-Arabayatağı railway system line, transportation from the city center to the city hospital and YHT station becomes easy and comfortable. "It is also investing in urban transport in Kayseri, one of the most developed provinces in Central Anatolia. The Kayseri Anafartalar-YHT tram line is 7 kilometers long. The Bursa Emek-Şehir hospital railway system line is 6 kilometers. With the existing Emek- The extension of the Arabayatağı railway system line makes the transportation from the city center to the city hospital and YHT station easier and more comfortable." He also invested in urban transportation in Kayseri, one of the most developed provinces in Central Anatolia. The Kayseri Anafartalar-YHT tram line is 7 kilometers long. The Bursa Emek-Şehir hospital railway system line is 6 kilometers. With the extension of the existing Emek-Arabayatağı railway system line, transportation from the city center to the city hospital and YHT station becomes easy and comfortable. "Editor/Xu Shengpeng
1
Collect