Central enterprises
Over 30 billion fund-raising! CGN develops wind power projects
Central enterprises will promote equity diversification and accelerate the construction of a modern enterprise system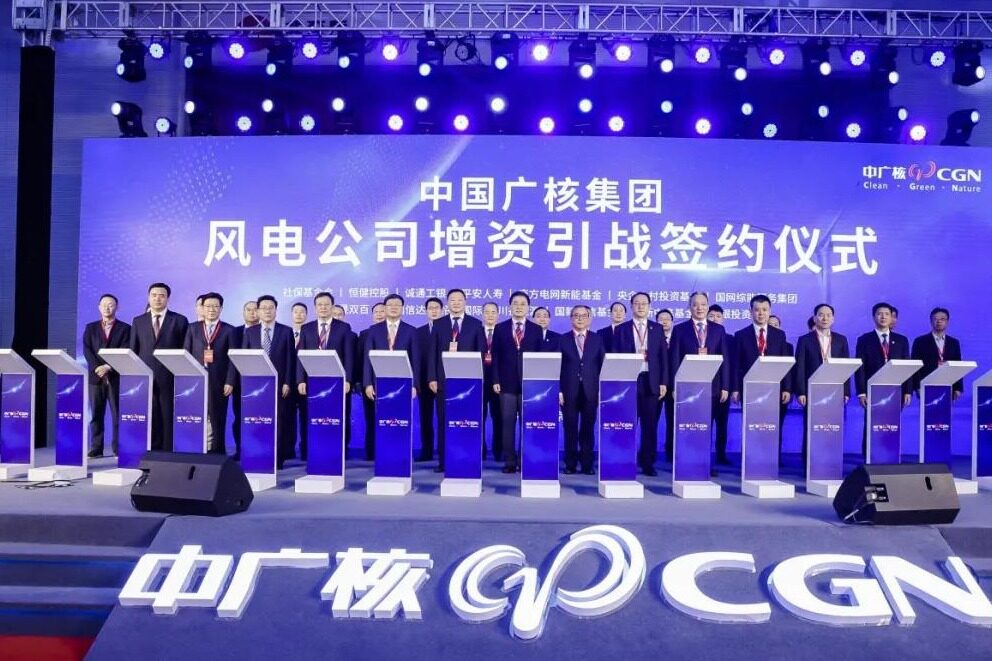 China Guangdong Nuclear Power is China's largest clean energy group. On November 26, 2021, China General Nuclear Power Group Wind Power Co., Ltd. completed the signing of a capital increase at the Beijing Equity Exchange, and introduced 14 strategic investors including the National Social Security Fund. The raised funds reached 30.53 billion yuan, setting a record in the domestic new energy power sector. There are many records in the capital market such as the largest equity financing project.
It is reported that China Guangdong Nuclear Power Company's capital increase and introduction project released a total of 33% of the equity, and introduced a total of 30.53 billion yuan in equity funds, which are mainly used for the development and construction of wind power and photovoltaic reserve projects, energy storage, integrated smart energy, power sales, and power value-added services Wait for the development of new business. The project has set a number of records in the capital market such as "the largest equity financing project in the field of domestic new energy and power", "the largest equity financing project for domestic non-listed companies of the year", and "the record for the highest amount of funds raised for capital increase projects in the equity market".
The CGN Wind Power Company's capital increase project has been favored by the capital market. Since the start of the project, more than 100 investors of various types have been contacted. After public listing and strict competitive negotiation procedures, the final selection includes the National Social Security Fund, State Grid, and 14 strategic investors including China Southern Power Grid, China Guoxin, China Chengtong, Guangdong Hengjian, Sichuan Investment Energy Investment Platform, and the four major banks, insurance companies and industrial funds, all have significant business synergies for wind power companies and China General Nuclear Power Industrial investors and financial investors with strong strength can continue to empower the development of new energy business in terms of power consumption, power market development, investment and financing support, and financial services.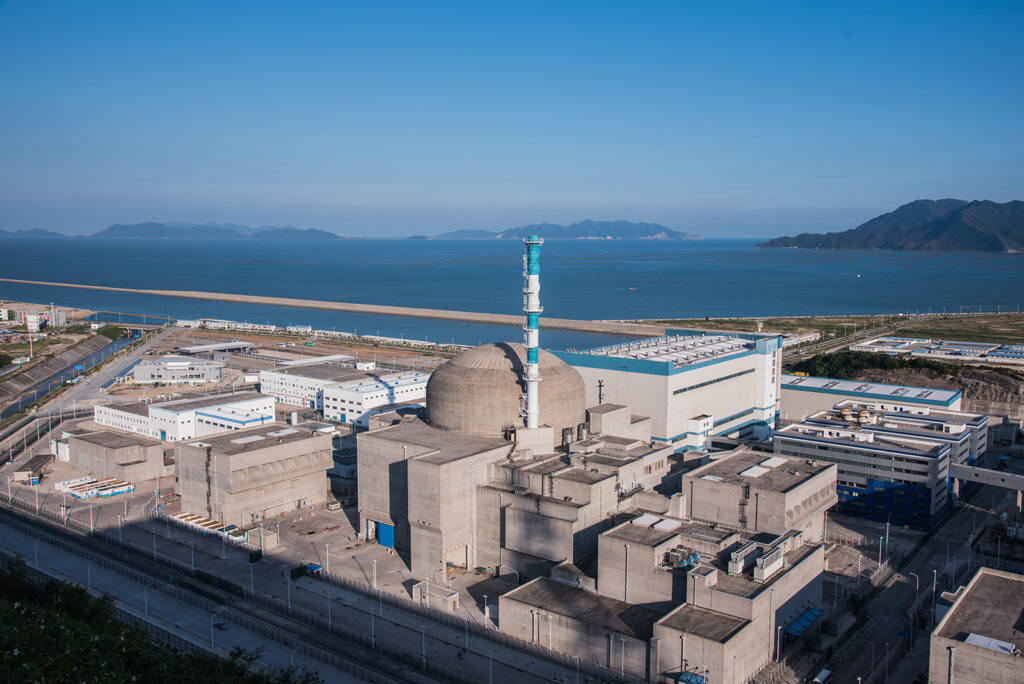 Up to now, since 2007, China General Nuclear Power has identified new energy as one of the group's key development industries. It has now become the group's second pillar industry. It has a holding of 25 million kilowatts of installed capacity in operation in 29 provinces and regions in China, and offshore wind power , Solar thermal and other fields have a strong first-mover advantage, build a team of high-quality talents who can "control wind and light", and form core capabilities in key business lines such as development, construction, and operation and maintenance.
China General Nuclear Power Wind Power Co., Ltd. signed a contract to increase capital and attract a war to build a strategic emerging enterprise with diversified equity. This is not only an active exploration of CGN as a clean energy central enterprise to actively serve the country's "dual-carbon" strategy, but also an important measure taken by a state-owned capital investment company to optimize the structure of the state-owned economy. It deserves full recognition. The national "14th Five-Year Plan" clearly proposes the development of strategic emerging industries and implements the planning requirements. China will increase the research and development and application of new energy technologies such as nuclear energy, solar energy, and wind energy, and increase the proportion of new energy production in the energy industry.
Taking advantage of the "dual-carbon" goal and the reform of state-owned enterprises, the capital increase of China General Nuclear Power Corporation is an important strategic deployment of CGN's active response to the national dual-carbon goal and the promotion of the sustainable, high-quality, and self-rolling development of the group's new energy business, and it is also deepening. The state-owned capital investment company is a major initiative to actively and steadily advance the reform of mixed ownership. China Guangdong Nuclear Power will continue to maintain its development strategy in the new energy business, adhere to market orientation, actively explore innovative businesses, continue to optimize resource allocation, and promote the development of new energy businesses with higher quality. Promote the company's transformation from a single power generator to an integrated energy service provider, and be the main force in the construction of national ecological civilization, a leader in the new energy industry, and a pioneer in the reform and development of state-owned enterprises. Editor/Sang Xiaomei
0
Collect