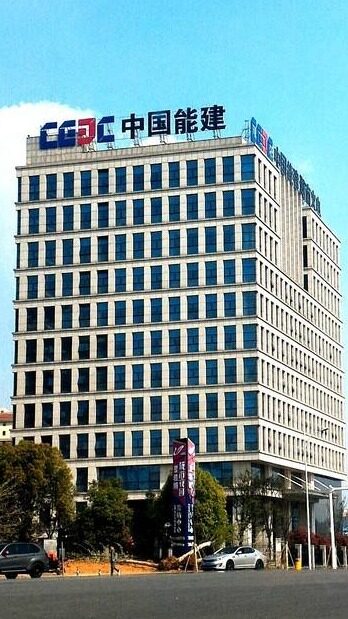 Central enterprises
Energy China has invested 10 billion to build a new track!
Energy China's digitalization empowers industry reforms, and further improves corporate production and R&D efficiency
In order to seize opportunities for the development of the hydrogen energy industry, on November 26, 2021, Energy China issued an announcement that it plans to invest 5 billion yuan to establish a wholly-owned subsidiary, China Energy Construction Hydrogen Energy Development Co., Ltd.; plans to invest 5 billion yuan to establish a wholly-owned subsidiary The subsidiary, China Energy Construction Digital Technology Group Co., Ltd., is the company's digital transformation and technology powerhouse, building the company's three major platforms, "digital industry development platform, technology innovation incubation platform, digital and technology emerging industry investment platform", and the main five major businesses for cultivating and developing One of the carriers. The two major measures marked the breakthrough progress of the new development pattern that China Energy Construction is striving to build.
Create two wings of energy central enterprises: new energy + digitalization
Hydrogen energy is one of the most important ways to achieve the dual-carbon goal. The China Investment Association calls it "a breakthrough solution to achieve carbon neutrality in the future." With the gradual implementation of the policy, the hydrogen energy industry will usher in rapid development in 2021.
At present, policies to encourage the development of the hydrogen energy industry have been issued in many places to accelerate the deployment of the hydrogen energy industry. As the vanguard of state-owned enterprises shouldering the national strategy, they naturally responded to the entry one after another. At present, more than one-third of central enterprises have been formulating the layout of the entire industrial chain including hydrogen production, hydrogen storage, hydrogen refueling, and hydrogen use, and have also achieved a number of technology research and development and demonstration applications.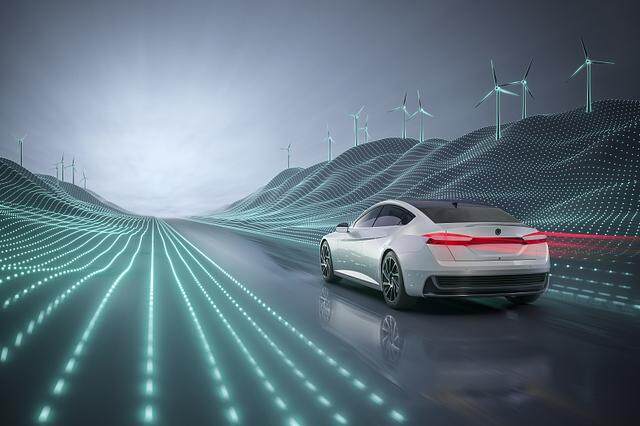 As a large-scale energy state-owned enterprise, Energy China is doing its part.
On January 21, 2021, Energy China convened a kick-off meeting for the development of hydrogen energy business. At the meeting, Song Hailiang, Secretary of the Party Committee and Chairman of China Energy Construction, said that it is necessary to promote the company's centralization of advantages and resources, and accelerate the cultivation and development of new hydrogen energy businesses. Energy China must firmly grasp the new opportunities for the development of hydrogen energy business.
Song Hailiang emphasized: The next step is to strengthen domestic and foreign hydrogen energy policy, planning, and industry layout research, strengthen cooperation with advanced enterprises, explore integrated, full industrial chain, and systematic technical routes, and comprehensively master and innovate to improve hydrogen production and hydrogen storage. The technology, application scenarios, and equipment products in terms of hydrogen transportation, hydrogen transportation, and other aspects can effectively reduce hydrogen energy consumption and costs. In the development of hydrogen energy business, we must walk in the forefront of central enterprises and strive to be the industry's vanguard.
Just do it. In half a year, Energy China continued to learn from advanced companies and conducted business cooperation and exchanges with China Power Construction, China Aneng, State Grid, Elion Resources, Yinlong and other companies in the field of new energy.
On February 5th, China Energy Construction Gezhouba Equipment Company and Yinlong New Energy Co., Ltd. held talks in Zhuhai. The two parties decided to deepen cooperation in the fields of energy storage and hydrogen energy, and make arrangements for energy storage equipment, hydrogen energy equipment, and industrial layout as soon as possible. Breakthroughs have been made in other areas to promote the implementation of the industry.
On March 24, China Energy Construction and China Huadian signed a strategic cooperation agreement. The two sides will cooperate closely in power energy planning and design, implementation of major domestic projects, and new energy development. International traditional energy and new energy fields will further deepen cooperation in an all-round way.
On May 19th, China Energy Construction and Hydrogen Yang New Energy Holdings Co., Ltd. signed a cooperation agreement in Beijing. The two parties will establish a joint venture company to deepen cooperation in hydrogen energy technology research and development, investment, construction management, equipment manufacturing, operation and maintenance operations, etc., and work together to build Energy China's hydrogen energy industry chain and integrated development platform for investment, construction and operation.
On June 18, Energy China held a press conference in Beijing to implement the "30·60" Strategic Goal Action Plan (White Paper), and set a "military order" to achieve the dual-carbon goal.
On October 26, the China-Latin America New Energy Cooperation Forum with the theme of "deepening China-Latin America new energy cooperation and jointly promoting green energy development" was held in Beijing. Energy China was one of the organizers and attended and delivered a speech.
Have grain in your hand, don't panic in your heart
Although the hydrogen energy industry is still in its infancy in 2021, China Energy will not forget to seize opportunities and seize market opportunities while learning from experience. During the preparation period of the hydrogen energy subsidiary, a number of hydrogen energy new energy orders have been won. It is truly market-oriented to take orders.
In early February, it was reported that China Energy Construction Gezhouba Equipment Co., Ltd. negotiated cooperation with Zhangye and Yumen in Gansu. Relying on the hydrogen demand of the local chemical industry, giving full play to the advantages of local wind and light resources, it will initially develop the integration of 3GW wind and solar + energy storage + photovoltaic hydrogen production. Chemical engineering projects to promote the development of the equipment industry.
According to news in March, the results of the bid-winning feasibility study report for the 2021 renewable energy hydrogen production demonstration project in Yumen Oilfield, Gansu, were announced. According to the bid-winning announcement, the China Energy Construction North China Institute ranked first.
On March 22, China Energy Construction Investment Corporation and the People's Government of Zhaodong City, Heilongjiang Province signed a framework agreement for strategic cooperation in the fields of million-kilowatt energy base, infrastructure and ecology. Promote the development and construction of a million-kilowatt integrated energy base (including integrated projects of 500 MW photovoltaic, 500 MW wind power, energy storage, charging piles, hydrogen energy, etc.), with a total investment of approximately 12 billion yuan.
On April 4, China Energy Construction Group Northwest Power Construction Engineering Management Company, Huaneng, Beipiao Judian Technology and many other companies successfully signed a 5GW wind and solar storage new energy project with Liaoning Beipiao City.
On April 7th, China Energy Construction Investment Corporation, Hunan Institute and Huyanghe City of the 7th Division of Xinjiang Production and Construction Corps signed a strategic cooperation framework agreement for the construction of a comprehensive energy base in Huyanghe City "Integration of Wind, Water, Fire and Storage". The project involves the construction of photovoltaic, wind power, coal power, gas power and electrochemical energy storage, with an installed capacity of 4 million kilowatts and a total investment of about 18 billion yuan.
On April 22, China Energy Construction Planning and Design Group and the People's Government of Haixi Mongolian-Tibetan Autonomous Prefecture in Qinghai Province signed a framework agreement on investment cooperation for a 4000 MW wind-solar hydrogen storage integration project.
On June 1, China Energy Construction Planning and Design Group (China Power Engineering), Gansu Research Institute, Gezhouba Equipment Company and Zhangye Municipal People's Government of Gansu Province, Ganzhou District People's Government, and Economic Development Zone Management Committee signed Zhangye's Investment cooperation agreement for comprehensive hydrogen application demonstration projects. The contracted project involves 1000MW of new energy power generation, as well as construction of energy storage, hydrogen energy, and filling stations. It is expected to become the first integrated solar, storage, and hydrogen application project in Northwest China.
Three fires just right
Song Hailiang is at the helm of several major initiatives of Energy China: Idea first, thought leading, and strategic navigation. A series of top-level designs have been formulated such as the "1466" strategy and the 14th Five-Year Development Plan of the enterprise, and adhere to the "five major orientations" of strategic orientation, problem orientation, market orientation, value orientation, and high goal orientation. Leverage the capital market. In September of this year, China Energy Construction officially absorbed Gezhouba, successfully landed in the A-share capital market, and achieved A+H listings! In November, the subsidiary company Yipu Li and the listed company Nanling Minbang integrated, and realized the spin-off and listing of the subsidiary. Greatly improve financing channels and efficiency, and play a milestone role in building a world-class enterprise with global competitiveness. Practice overseas priority. In September, China Energy Construction International Group was established to carry out the practice of "integration of wind, water, fire and storage" and "integration of source, network and load" globally, leading China Energy Construction's 12 major businesses to go overseas in an orderly manner and increasing overseas investment.
According to the report for the third quarter of 2021, Energy China's main operating income was 209.5 billion, a year-on-year increase of 21.75%, and the net profit attributable to the parent was 3.3 billion, a year-on-year increase of 69%. It is said that the new officials took office with three fires. Facts have proved that under the leadership of Song Hailiang, every fire that China Energy can burn is just right, and the fire temperature, fire intensity, and fire quality are accurately controlled. Editor/Sang Xiaomei
1
Collect