Interview
Yi Xiaogang: China's smart manufacturing must do better than others
Yi Xiaogang believes that only continuous innovation will not be eliminated
Yi Xiaogang and the R&D team keep track of cutting-edge technologies, constantly adapt to the needs of the enterprise, and constantly update the knowledge system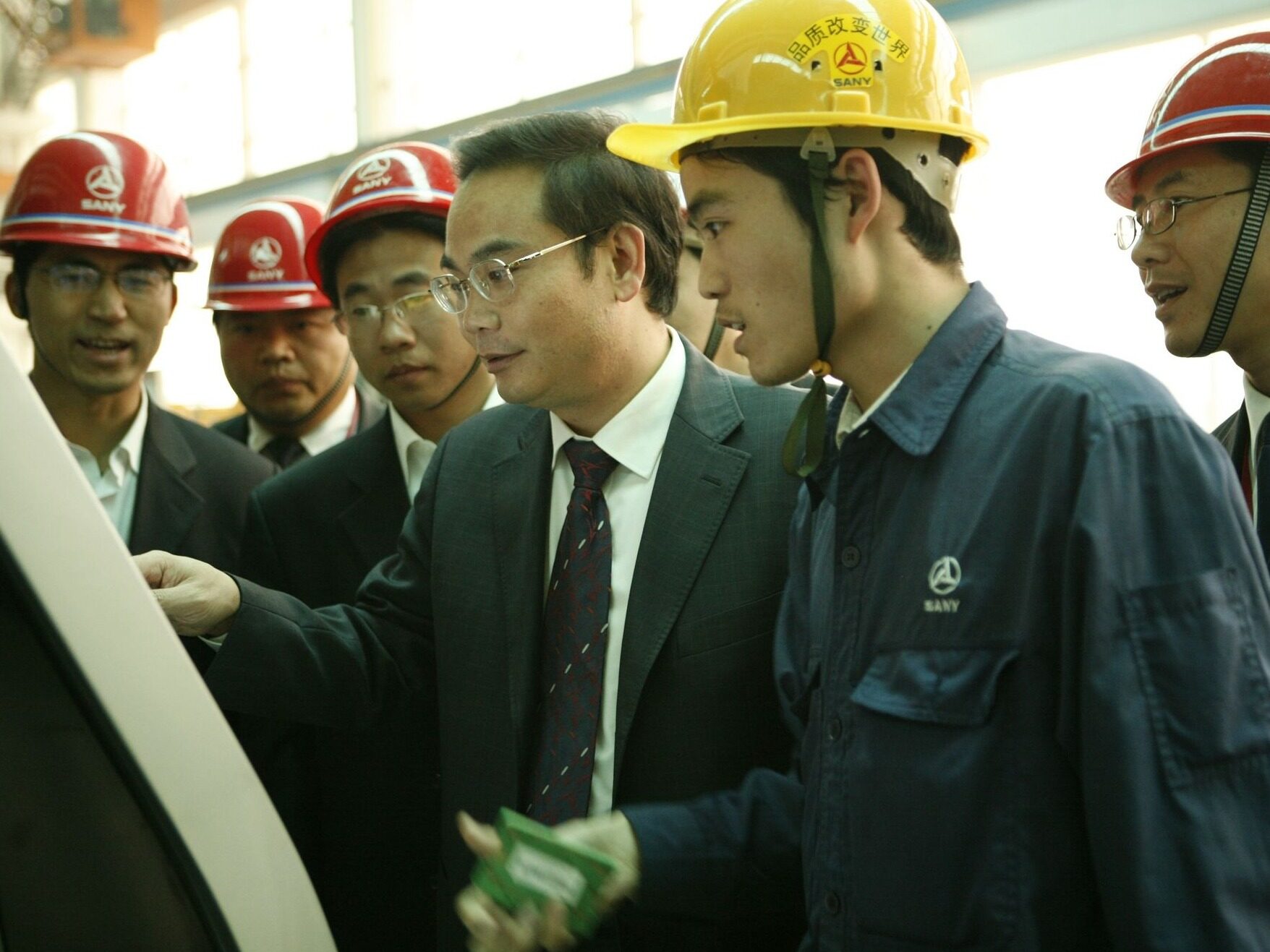 Yi Xiaogang gives technical guidance in the workshop
Arrived at the company on time at 7:15; held an online morning meeting at 7:30; discussed new product development with the team at 8:10...SANY Group Chief Engineer Yi Xiaogang started his day like this.
"I think about how to innovate every day." Yi Xiaogang said.
As a corporate executive and chief engineer, Yi Xiaogang is always on the front line of innovation, working hard to break the foreign technology monopoly and promote the digital and intelligent transformation of enterprises. Not long ago, he was awarded the title of "National Outstanding Professional and Technical Talent".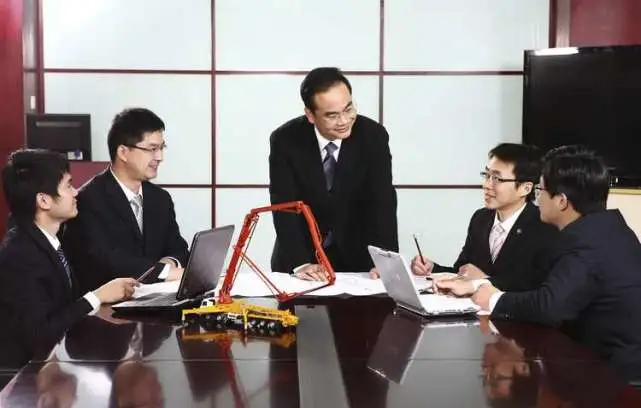 Yi Xiaogang (middle) with the R&D team
The core technology and key parts depend on oneself
In 1995, Yi Xiaogang came to Sany Group from a scientific research institute. The first product developed was concrete machinery. He recalled that at that time, almost all of China's construction machinery and equipment were purchased from abroad, and the high-strength steel required for the boom of the concrete pump truck was caught by foreign companies.
"The core technology and key parts cannot be bought." Yi Xiaogang said with deep feeling. For more than 20 years, as the core person of Sany Group's technological innovation, Yi Xiaogang led the team to break through obstacles in the fields of concrete high-pressure pumping, ultra-long boom design, and core hydraulic components of construction machinery, and won 2 second prizes for national technological inventions. , 1 second prize of National Science and Technology Progress Award.
Today, through independent research and development and collaborative innovation, Sany Group's special chassis, engines, controllers, cylinders and other key components have independent intellectual property rights and production capabilities, and the sales of concrete machinery and other products rank first in the world.
We can do what others haven't done before
In 2019, Yi Xiaogang shoulders the important task of upgrading and transforming Sany Group's intelligent manufacturing plant. In the construction machinery production workshop, the automation and intelligence of blanking, machining, and painting are easy to realize, but it is a big challenge to automatically assemble and weld huge and heavy structural parts.
Yi Xiaogang said: "We can also do things that have not been done abroad or that others have not done. We must break our fears and innovate boldly."
He took the engineers from the Research Institute of Sany Group to start tackling key problems. Every morning, the first thing he does when he comes to the office is to turn on the computer and look back at the surveillance video of the previous night's test, find out the existing problems, and then revise the technical plan with the engineer.
The position error of the paired welding is required to be less than or equal to 0.1 mm. For a long time, the error always fluctuated between 0.4 and 0.5 millimeters. I found a few third-party agencies and couldn't meet the requirements. Yi Xiaogang and the R&D team boldly abandon the conventional practice of only relying on visual recognition to determine the location, and finally solved the problem.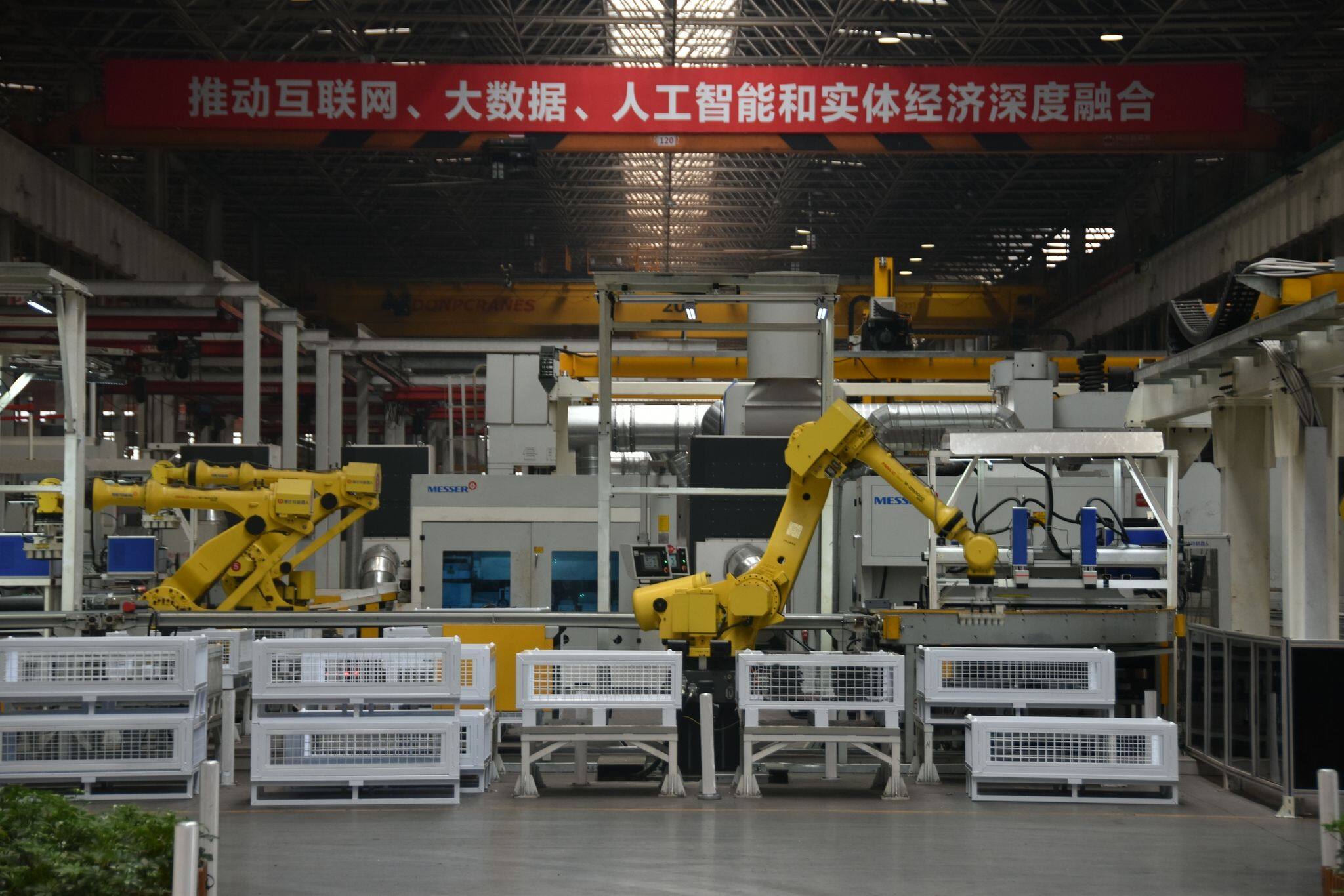 Sany Changsha Industrial Park No. 18 Plant
In September 2020, the "Building No. 18" of Sany's intelligent manufacturing demonstration workshop was fully upgraded, and more than 100 industrial robots realized automatic cutting, sorting and welding. In September 2021, Sany Beijing Pile Crane Factory became the first certified lighthouse factory in the global heavy industry industry.
Only continuous innovation will not be eliminated
In 2021, Yi Xiaogang will lead the team to enter the field of new energy technology. In the context of the "dual carbon" goal, new energy equipment is the future development direction.
In Yi Xiaogang's opinion, engineers will not be eliminated unless they keep track of cutting-edge technologies, constantly adapt to the needs of the enterprise, and constantly update their knowledge system.
"I used to learn mechanics, and later I also knew about computers, but this was far from enough." Yi Xiaogang said that former engineers only need to draw drawings and write process cards. Now engineers need to understand machine language and be able to interact with machines. "Communication" is a brand new challenge.
Yi Xiaogang is studying every day to keep abreast of the dynamics of related fields. Even when interviewing R&D personnel, he will seize the opportunity to exchange knowledge about emerging technologies with young people.
"What is the motivation for continuous learning and innovation?" the reporter asked.
Yi Xiaogang replied: "There is always a scene in my mind, that is, China's 'intelligent manufacturing' has to do better than others, and for this goal we must find a way." Editor/Sang Xiaomei
0
Collect